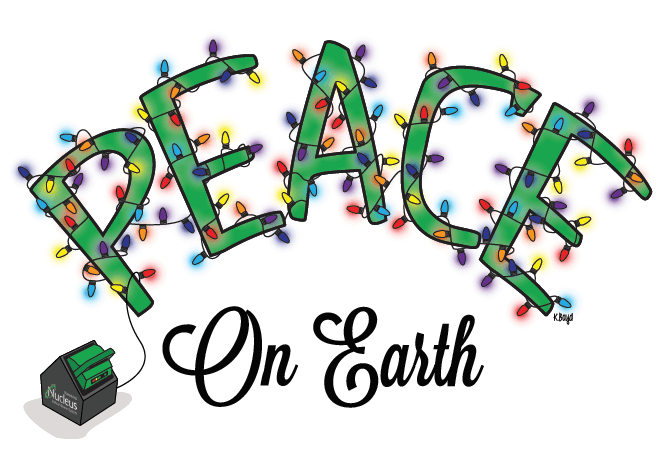 'Twas the night before Christmas, when all through the warehouse
A creature was stirring, it was John;
The batteries were docked in their chargers in back,
With parts of a hundred new carts, each stored in their correct rack;
The staff all hustled to get home and be fed,
With visions of their favorite beer, turning noses red;
And Derek in his galoshes, and I in my coat,
We sloshed to our cars, the parking lot turned a moat,
When out on the roof there arose such a clatter,
I jumped on my hood to see what was the matter.
Kevin, Jared and Blake ran out like a flash,
While Steve, Dan and Drew followed in a dash.
The moon on the ridge of the warehouse roof
Gave the luster of mid-day to objects afoot,
When, what to my wondering eyes should appear,
But a miniature sleigh, and eight tiny reindeer,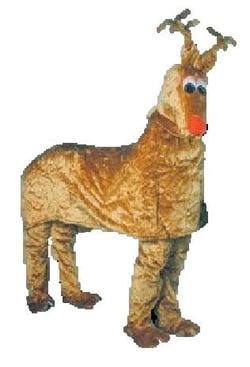 But maybe not, as my eyes adjusted quick,
I knew that is WASN'T St. Nick.
More clumsy than reindeer his coursers they came,
And a fake St. Nick whistled, and called them by name;
"Now, Cesar! now, Francis! now, Diane and Ellen!
On, Roberto! on Luis! on, Amy and Herman!
To the top of the ledge! to the top of the wall!
Now dash away! dash away! dash away all!"
As dry leaves before the wild hurricane fly,
They met with an obstacle, and flew to the sky,
Across the roof-top the revelers they tumbled,
A PC Cart rigged (to look a sleigh) then rumbled.
And then, in a twinkling, I heard from that roof
The hee-heeing and hawing of those little goofs.
It was the ops team, ne'er returned from lunch
They must have had a few, a now rowdy bunch
'Twas Jason dressed all in fur, from his head to his toes,
And his clothes were all tarnished with sauce from nachos;
Michael and Mike, we can't tell apart and which is which,
Were dressed up as elves, still eating a sandwich.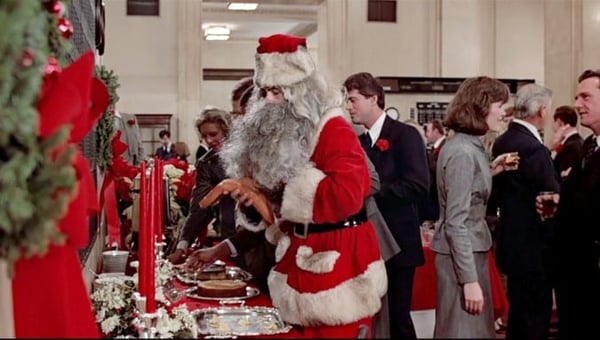 Their eyes -- how they twinkled! Their dimples how merry!
Cheeks were like roses, and noses like a cherry!
Eleven staff members, back from an extended meal,
What was that cart on the roof for? Is any of this real?
Eight phony reindeer, a Santa and two elves,
Running around with a PC Cart, and something on the shelves.
An open box, wires with lights dangling.
Another carried by Clint, who I could hear singing.
He was off-key and scratchy, but that didn't matter,
And I laughed when I heard him, a truly awful clatter;
Though Daniel and Matthew covered ears with hands,
The awful sound punctured the air, like a bad punk band;
Then Patty and Karen put up a ladder,
The rooftop revelers emptied the boxes with a jerk,
And laid out some lights, as red as a rose,
And then an inflatable grinch, from the ground rose;
They draped the lights down, in some prearranged plan,
To the sound of an inflatable grinch's whirring fan.
Then plugged everything into the Nucleus making a sign as bright as day:
"MOBILE POWER FOR ALL, AND TO ALL A HAPPY HOLIDAY!"