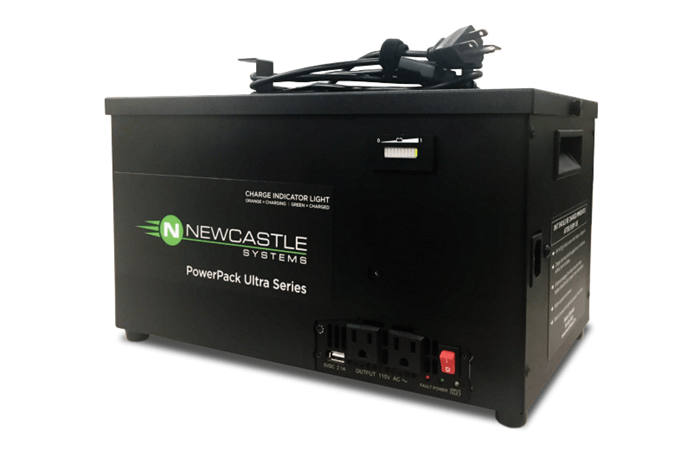 Introducing the NEW and IMPROVED light weight and portable PowerPack Ultra Series.
Is this for you?
You will find the PowerPack Ultra Series is for you if you have non-powered equipment carts in warehouse, factory or retail floor, remote display areas, areas where power is not available such as far corners of the warehouse, loading dock, remote storage areas and much more.
Consider the number of wasted steps, the lack of electrical power when you need it or the long (and unsafe) extension cords (and noisy generators). The PowerPack Ultra Series offers a simple solution that is easy to implement.