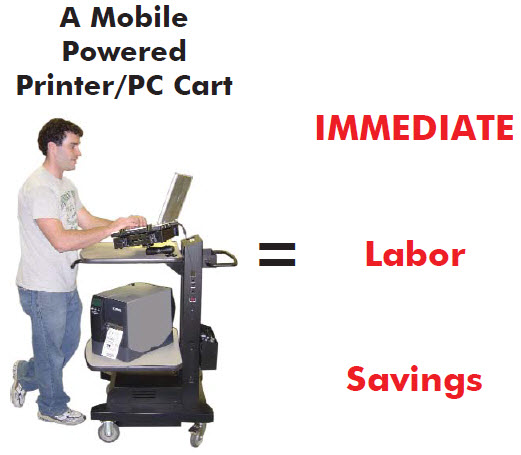 An expansive facility dedicated to shipping and receiving, warehousing, or order fulfillment and distribution continuously looks for ways to improve efficiency and productivity. Positive improvements in these areas can start small and expand outward like ripples in a pond.
For companies with warehouse operations at the core, dramatic improvements to efficiency and productivity of the workforce happen by adding portable printer carts. When the carts include portable power supplies, the staff celebrates and productivity can improve 50%.
Rather than having lists, labels, order picks, and inventory data produced at a stationary printing location, the staff works while on the move which reduces unnecessary downtime eliminating wasted steps.