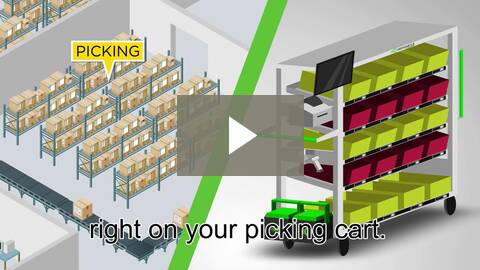 To improve warehouse operations and productivity, open your mind to new technology such as a picking cart with portable power. After you have reviewed your order picking process and ready to consider equipment but only if it proves to offer a quick ROI. If you are still unsure, read case studies here.to learn how others have benefited.
Stock picking carts are an essential part of factory and warehouse operations. Order picking is the most labor intensive and error prone process in the warehouse. Newcastle Systems offers a NEW solution that is ideal for single line items, batch order picking, manual and RF picking as well as "Pick & Pack".
Once you understand how adding the latest technology from Newcastle Systems includes portable power, you begin to think quickly about the possibilities.It doesn't take a rocket scientist to see the advantages of eliminating wasted steps with a power supply integrated with a mobile stock picking cart station.
A NEW order picking cart with portable power will be just the thing for you...