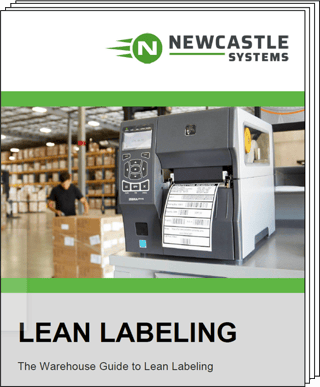 If we had to vote on what the most overlooked sub-process in the warehouse was - one that exists in almost every major process - we would probably cast our vote for "Labeling".
Impacted by dozens of factors ranging from climate, moisture, impacts, temperature and having literally THOUSANDS of ribbon/label combinations that are designed to meet the most specific needs and conditions, it's very common to see most facilities opting for common stock labels and NOT being aware of the problems it creates up and down their supply chain.
Our new "Warehouse Guide to Lean Labeling" shows you:


What are the common symptoms of typical label issues

How to assess your own labeling solution and gain some insights on where you are losing productivity

Label problems that get hidden by common DIY "Band-Aids"

How to get the help needed to get the optimal solution
Download The Warehouse Guide to Lean Labeling to start creating better awareness of the label problems you may not see and how to address them.
---
Get the Low-Down on Lean Labeling by watching our latest webcast now!