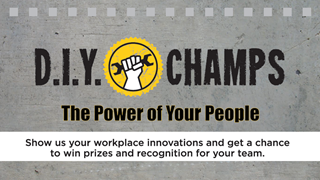 It Always Starts With A Problem
Being out on the floor is all about finding problems. Finding a better way. Or finding a challenge that no one saw before….
That is what your team does out there every day – spotting the need. Because they are Problem Solvers…


That's Why You Have Problem Solvers
Your team doesn't just FIND new challenges, they solve them too…
Some may have welding skills, but for those who don't, they have duct tape. Or binder clips. Or an extra battery and some wires. They are your own MacGuyvers!


Tell Us About Your "Inner MacGuyver"
Newcastle Systems wants to learn about your team's creative innovations…and share them with our community to give them the recognition they deserve!