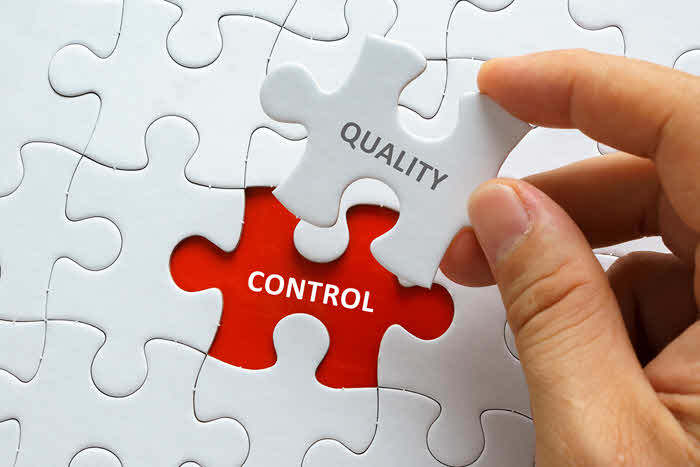 The most essential core component of any good warehouse efficiency strategy begins and ends with quality control. Your team may not be responsible for the quality of the products you deliver, or for the commitment to customer satisfaction that comes from products, but they are just as responsible as the manufacturer when it comes to the quality of their work. Each product is handled by your team as it passes through your distribution center on their way to retailers, consumers, or to another destination.
Focusing on the quality of each order, monitoring and adjusting protocols and processes based on key metrics for the proper packing and shipping of each order can improve the efficiency of your operation. Keeping tabs on metrics such as how long it takes to pick, safely package, and correctly fill an order, to then load it properly before it ships out are all fundamental to improving product quality. Monitoring order quality control (QC) metrics is just the beginning.
Here are some tips for adapting quality control best practices for order fulfillment to boost your warehouse efficiency.
Hold That Order! The Importance of Individual Order Inspections
The reality is that mistakes are made, workers get busy during peak seasons, and damaged or poorly packaged orders can slip through.
The first priority when adopting quality control methods to order fulfillment in your warehouse is training your people to be frontline quality control inspectors.
If one of your team becomes aware of a damaged or improperly packaged item, they should have the option to hold that order before it leaves the building and a customer receives such an order.
A good solution to this problem is organizing a quality control team. Depending on the size of your operation, appointing a quality control team of workers to verify the contents and packaging. The quality control team will also be responsible for red flagging items or entire orders that need to be returned to the pickers to be repacked and packaged again before loading and delivery.
The good news is that only a very small number of your overall orders will be defective products or packaging. Staffing a quality control team can be minimal.
One caveat regarding your quality control team… it is important to develop your quality control verification processes in such a way that creates as little of a disruption as possible for the other warehouse team members, especially when it comes to the front-end workflow. More importantly, a good quality control team improves the overall efficiency of fulfillment at every stage of the fulfillment process.
Double Check Your Double Checking: Why Accuracy Matters
Another task for a quality control team should be to verify the accuracy of orders against invoices.
If an ongoing trend of mispacked or mispicked items from a particular picker is observed, the quality control team can address those issues directly, and eliminate a developing issue before it can affect the overall quality and efficiency of your order fulfillment services. Most orders are will be delivered successfully but catching the small mistakes that do occur ensures a higher rate of customer satisfaction and fewer refunds.
What Do You Mean Send It Back? Reducing Returns to Improve Customer Satisfaction
The chief benefit of having a well-organized and efficient quality control team is that their work reduces the overall number of returns. There is no disruption of warehouse efficiency so pervasive and irritating as processing returns into inventory.
Worse still, processing returns contributes nothing to the bottom line, as they take up time and eats up costs.
With a team monitoring orders to catch mistakes, damaged, spoiled, or mispackaged goods, even on a small scale, can go a long way to reducing expenses, loss in efficiency, and customer service headaches.
If you want to improve your warehouse efficiency, you need a well-trained and effective quality control team and process as part of your overall strategy.
Without reliable personnel to verify your distribution is operating with excellence, you are incurring additional costs in time and expense which are avoidable. If you don't have a quality control team and process already in place, there is no time like the present to make the necessary changes.
For Additional Reading:
An Introduction to Quality Control in Manufacturing
The Difference Between Quality Assurance vs. Quality Control