Pushed to do more with less, and to keep workers as productive as possible in the midst of a labor crunch, managers in manufacturing need state of the art tools that help them improve processes while also minimizing errors and ensuring the highest levels of quality.
A manual QC testing process typically requires inspectors or line workers to walk parts or products to another location for testing. This process results in costly wasted motion to and from testing location, waiting due to multiple workers vying for equipment, as well as machine and line downtime.
The following "BEFORE & AFTER" spaghetti diagram shows how Mobile Powered Workstations can reduce wasted motion simply by enabling workers to bring the testing process directly to your lines.
How Quality Assurance Appears Before a Mobile Workstation Computer
Click on images to view larger.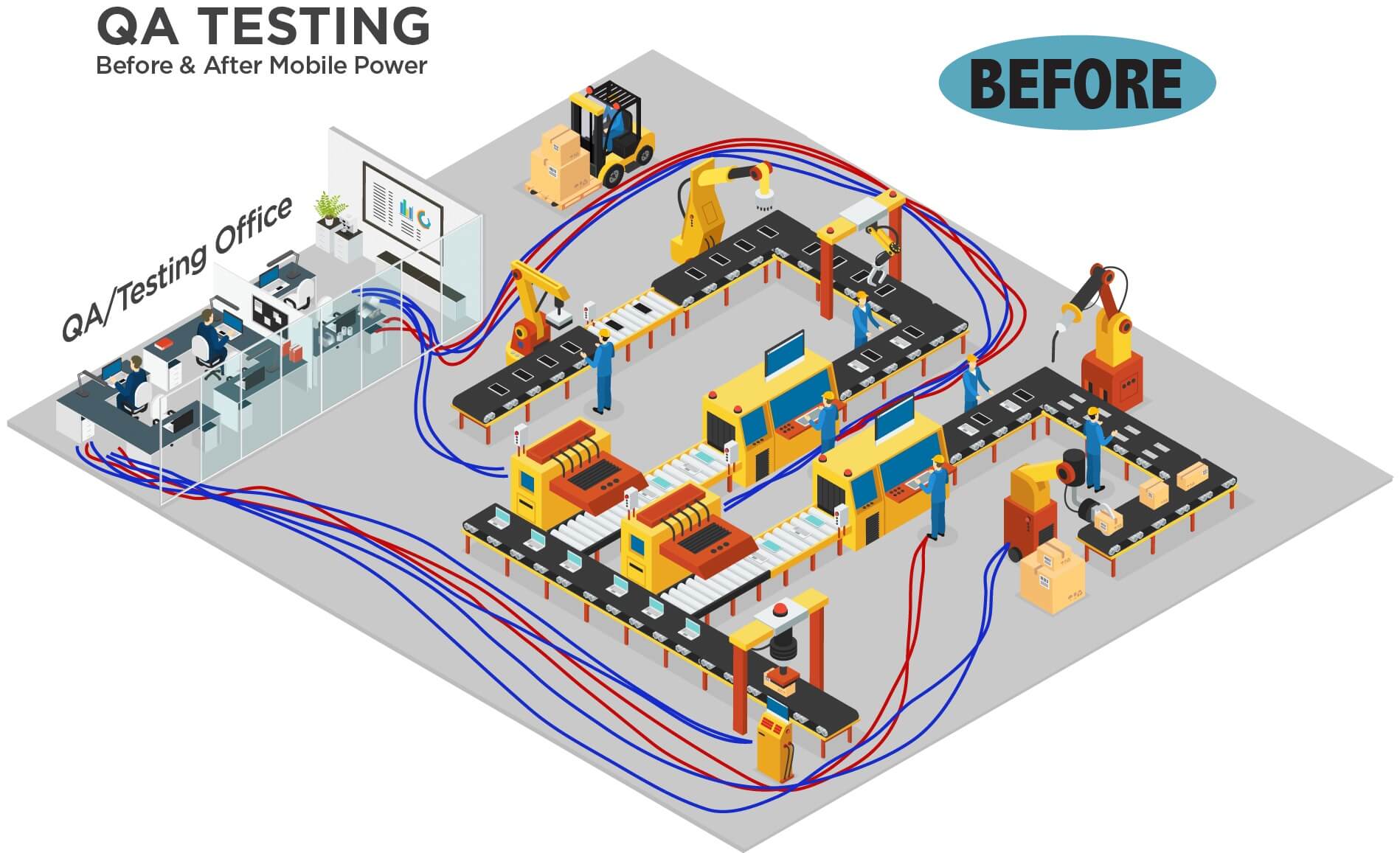 ---
How Quality Assurance Appears after implementing a Mobile Workstation Computer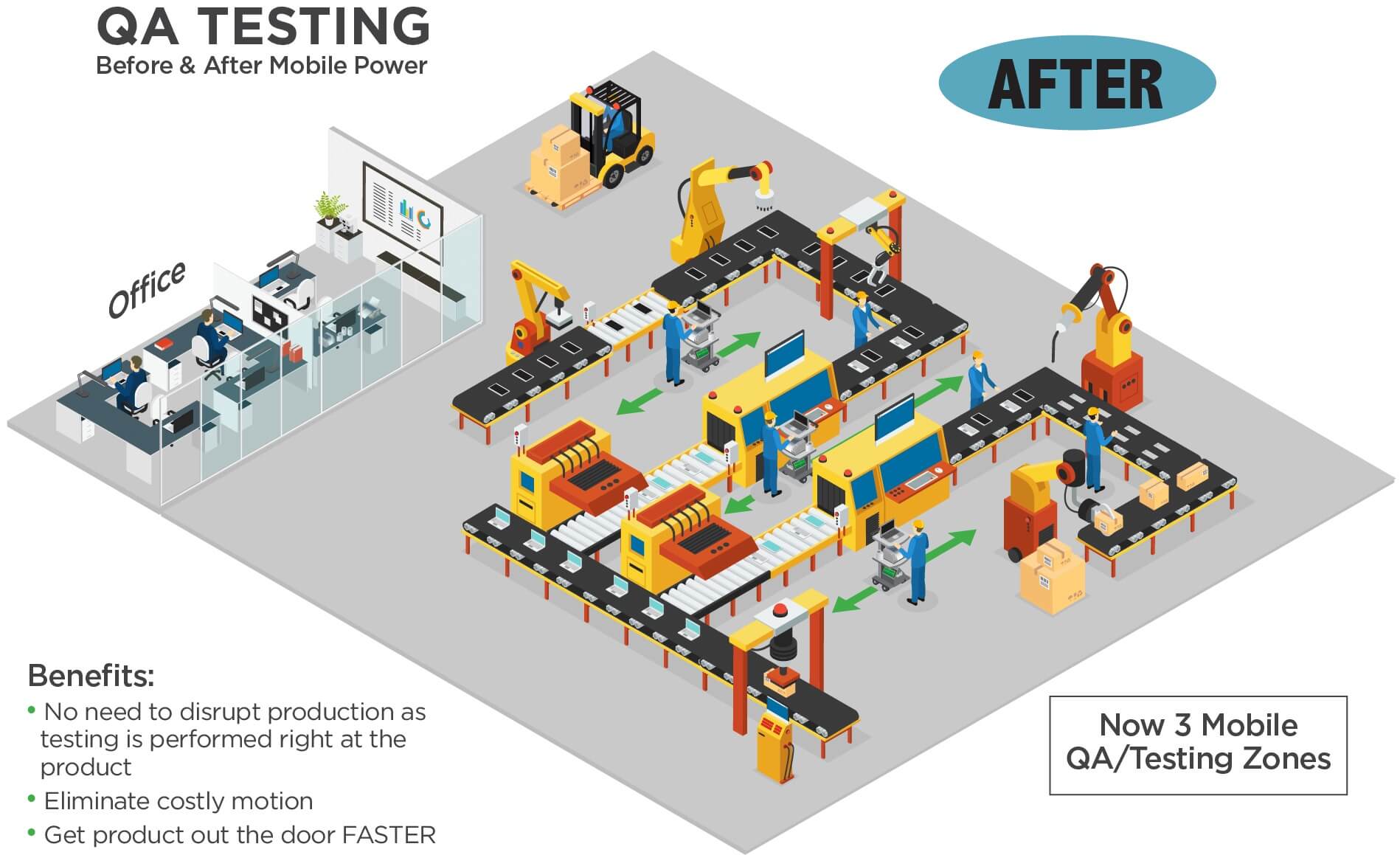 ---
Quality Control and Quality Assurance Benefits Include:
No need to disrupt production as testing is performed right at the product
Eliminate costly motion
Get product out the door FASTER
See real life results in our
NEW Application Note

Learn how the largest fabricator

of thermoplastics

eliminated costly motion, reduced

machine downtime and got more

product out the door with Mobile QC Testing Stations.
To learn more about the best solution for your quality testing process, contact your account manager, or request a quote today!
Interested in learning more about how Mobile Workstation Computers will benefit your QC and QA processes?
We have extensive research and resources to guide you through all you need to know about quality control and quality assurance in your manufacturing factory.