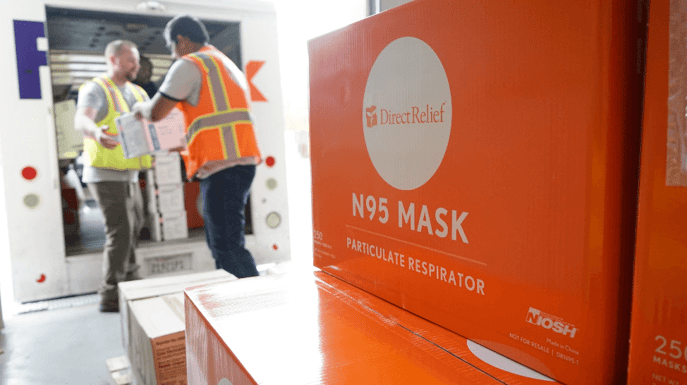 The current crisis we are in is taxing all of our healthcare resources – both human and material. As a manufacturer supplying equipment for the warehouse and logistics industries, we are especially aware of the strain being placed on supply chains as well as the important people who keep them running smoothly.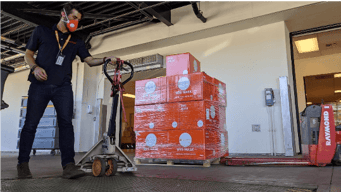 While we all try to explore the various ways we can assist in keeping things moving and providing relief where needed, today we wanted to shine the spotlight on one organization that has been stepping up since the crisis started and deserves your support. They are making a difference supporting frontline medical staff.
Direct Relief

– An Organization Making a Difference
Direct Relief is a Santa Barbara non-profit we featured way back in 2017 ("Direct Relief & Newcastle Systems Deliver Vital Medical Supplies"). This year they are being stretched like never before ramping up their operation to support the medical community from being overwhelmed by COVID-19 cases. Here are the numbers just for the last two months through March 27th: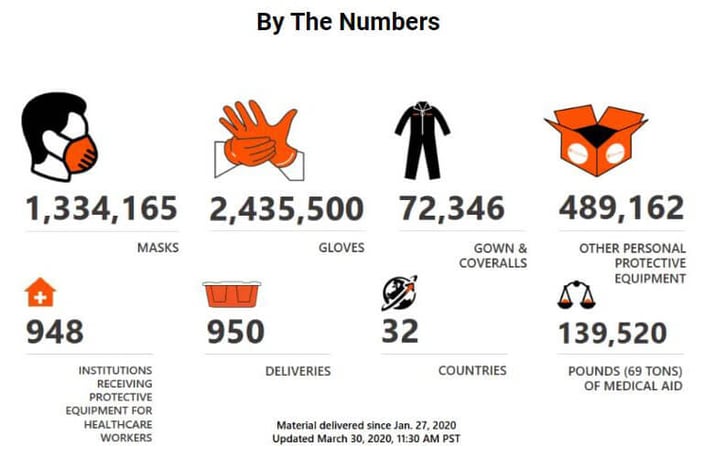 As you have most likely learned from the daily briefings and updates that have flooded the airwaves over the last month, these are significant numbers, yet still just a drop in the bucket.
How Can You Help?
The most vital resource Direct Relief needs right now is the cash to keep acquiring, manufacturing and distributing the vital Personal Protection Equipment (PPE) our frontline medical communities need to protect themselves as they fight for our communities every day. Since we have been blessed to have a large audience who see our weekly articles and emails, we want to use this space today to share an opportunity to contribute with you, our partners and our customers.
Please consider the value of what our frontline medical teams bring to our nation to fight this epidemic on behalf of our families, neighbors and workers and respond, in kind, using the link below:
Finally, thank you in advance from Thomas Tighe, President & CEO of Direct Relief who shared an update below: