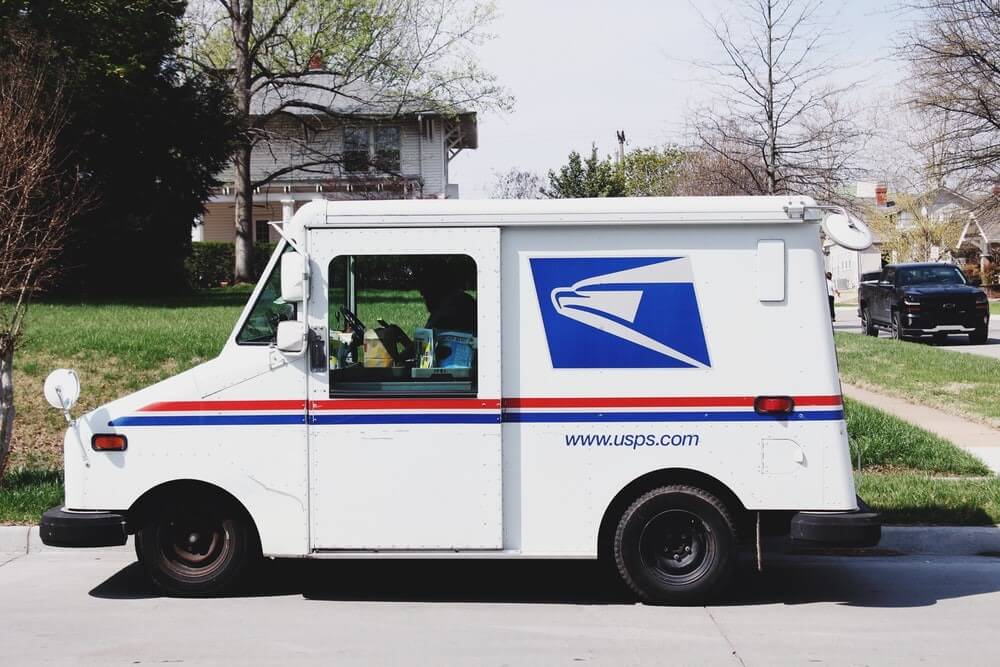 When we started to realize that the current crisis was going to be much more than a small hiccup in our year, one of the things we discussed internally was that we would likely see a large bump in E-Commerce growth because for many businesses in some industries it would become the only way they can reach customers while their traditional channels were greatly reduced if not entirely closed – temporarily or permanently.
And unsurprisingly, we've been hearing from both existing customers and new ones who have been ordering equipment that they are seeing either large growth in online orders OR need to get equipped to help create one. Indeed, while analysts vary wildly in predicting growth of online sales anywhere from a reasonable but robust 15% growth to a wildly large 25% of all retail spending, it is without doubt going to accelerate the adoption of the tools, processes and policies needed to support online sales.
Wherever you are in this business, there are certain things that are needed to do it right and build it as a core competency, and not just an "add-on" service. Here's an initial list of things we see from those who do it right:
Deploy a New Mindset That Puts Customers First
If you are set up to ship pallets full of cases of your product to retail stores and other distributors, the move to shipping directly to individual customers is a completely different type of operation. Putting "customers first" means that the person packing the shipment for the customer is literally the last person to see your product before your customer does.
A strong customer culture requires re-thinking your business infrastructure the way you do almost EVERYTHING. Here is a short list of the big questions to ask yourself about your business:
Are your products easy to find, and accessible on your website?
Is it easy to order and pay for them?
Do you have a customer service team set up to answer questions and solve problems?
Are you prepared to be a NATIONAL brand, not just a local one? The internet does not have borders!
Does your warehouse have the space to add packing/shipping stations and racks for picking?
Do you have a WMS system that can handle the needs of single orders?
Is the contract with your shipper set up able to handle home-deliveries?
Finally, do you have customer-friendly POLICIES in place like a generous return policy? Often it is policies that are the biggest change and hardest to implement.
If your experience with online sales is very limited, or even established but growing fast now, these questions will be relevant. The guiding principle will always be about seeing everything from the customer's perspective.
Get The Help You Need
If you are doing this for the first time and have no prior experience with online sales, there are really just three options, one which is not recommended.
Partner with a 3PL – if you are not familiar with them, a 3PL that supports direct-to-consumer sales is a perfect way to launch yourself into this space. While you will likely find the unit operational costs will be higher when you are starting out and in smaller volumes, it is the easiest way to get started by leveraging what is essentially a turn-key operation that means you can focus on the front-end part of your business while your warehouse continues as usual but now with your 3PL partner as a destination for your shipments that will go on directly to customers. This is the easiest way to start by far.
Bring in the Experts – If you decide you want to push ahead on your own, then it always pays to get outside help, if only to save yourself from reinventing the wheel over and over again. Everything from the variety of processes available, equipment needs, software and even your labels all come with a dizzying array of choices. Even how you pick your items can be done in dozens of ways. Our own guide to picking is a small selection of some of the most common methods – and it doesn't even cover some major ones used for direct-to-consumer operations.
DIY Start-to-Finish – as we mentioned, one of these options would not be recommended. For every variation of any process, equipment or policies, there are dozens if not hundreds of ways to learn about them all online, often conflicting, incomplete or inaccurate. This would only make sense if you are truly starting small with a few packages a day that don't impact your operations except as a novelty. But if you think it will become something bigger, go back to "a." or "b."!
Put Scalable Processes in Place First
Like the rest of your operations, process will matter. The basic workflow of an online sales operation will look familiar: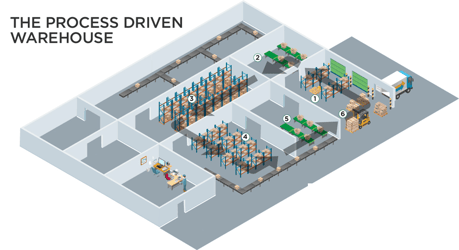 Receiving
Quality Control (Optional)
Putaway
Replenishment
Picking
Processing (Optional)
Packing
Shipping
You may well have all of these processes in place already. But some will be different now. If you've been picking cases for retail distribution, then you will need a separate area for picking single items. Where "packing" may have previously been the loading up of totes or pallets for shipping to retail, it is now the assembly of orders packed with an invoice. "Processing" would refer to added-value processes like kitting, or for clothing, the hemming of pants, for example. Use a basic overview of some common picking methods as a good starting place for this.
Tools Come Second
You'll need new tools as well, of course. And you'll want them to be both easy to adopt AND scalable. Use something that you'll feel good about in 2-3 years and the potential growth that would come with that. There are a myriad of customer-facing tools to build an online order capability on your website, like Shopify and Square Online, but that is the part of the initiative better managed by Marketing. For the purposes of this side of the operation, you may already have some of the tools that you will need, but will need them to be adapted to the new processes.
Moving away from both manual entry AND manual fulfillment of orders should be a priority. On the fulfillment side, this does not mean picking and packing by hand, but using the minimum of common technologies to ensure it is done quickly and accurately – because customer satisfaction now becomes more important than ever. A recent presentation shared by 3PL Central shares a few important reasons why the solutions you choose to support fulfillment of online sales is important.
WMS solutions that are web-based, more user-friendly and offer API and EDI integrations allow greater flexibility to integrate with your front-end systems, website and more, simplifying and speeding up the changes you need.
Good solutions come with proven track records of optimizing warehouse costs with welld-documented best practices and workflows.
The ability to link to your wider ecosystem and supplier network. The greater the level of sharing and integration your solutions can manage with the external partners and resources you have the more clarity and accuracy you will be able to provide your customers and the frontline staff who serve them directly
Other features of the new tools and solutions you should be seeking for your order fulfillment should be to 1) simplify and automate the packing process to scan, pack and verify each order 2) update and sync order status changes to the customer's account 3) support other processes like picking with location labels for racks, label printing and minimize steps for the entire process.
While no tool, however perfect, will make up for poor planning or un-defined processes (which is why we put that step before this one), the right solution should both map to the processes you define AND provide a path to improving them as you go. To start on a deeper dive into the different types of solutions see our previous series starting with "An Introduction to Warehouse and Logistics Software"
Re-organizing the warehouse
Finally, now that you have the best-laid plans, time to put them into action. Like your software, your warehouse should be laid out to map to your processes. Reorganizing racking to accommodate your picking styles is key, along with setting up a packing line with stations equipped with a variety of carton sizes, tape, etc. In-between, you may need a sorting area. All of this should be intuitively designed to minimize time from picking to shipping. It is good to lay out a set of principles to work from before you start this process. For example, one basic rule to create for yourself is to set things up so that every order that comes in the warehouse by a certain hour of the day goes OUT the same day. Even if that deadline is 7am, it means every order from the previous day gets shipped the NEXT day, and that would be a very acceptable way to start.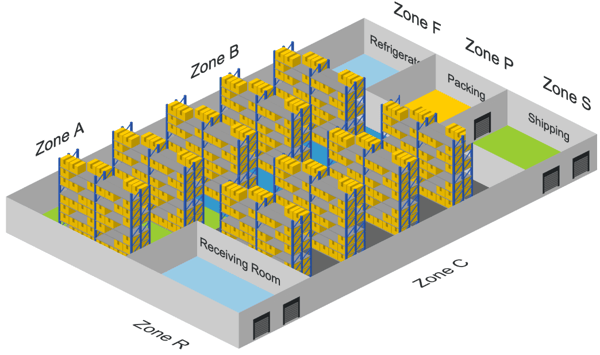 Your Warehouse Reorganization Should Minimize Walking as well as Touches (Graphic Credit: Ventor Tech)
Will It Be Chaotic? Of Course, But…
Nothing is orderly, clean and neat when you might have been forced into doing it in a crisis. But now that you are fulfilling online sales – even as a survival strategy – then it's important to put a plan in place to get it right. No one will be an authority on what the "new normal" will be in the months and years after this initial crisis passes, but the large shift of purchase behavior to online sources is here to stay, and may even continue to accelerate now that there are millions of new shoppers who are no longer hesitant to utilize the convenience it offers or may even see it as part of a "safer" way to buy what they need and continue to minimize trips to retail shops.
Do what is needed, take small steps if you have to, make the commitment to do it right, and grow it over time.