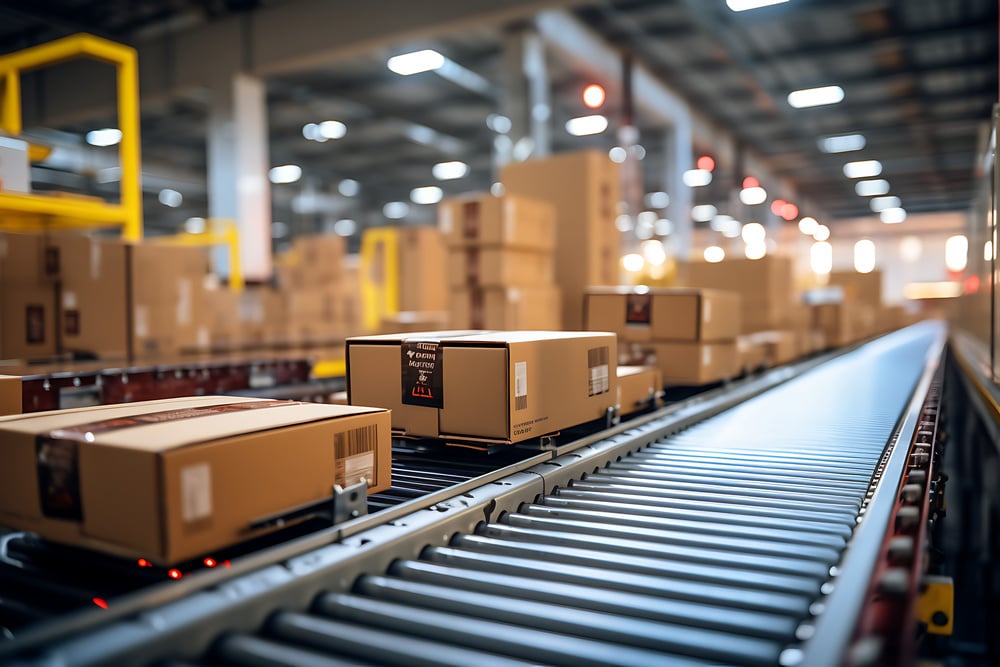 eCommerce fulfillment was very different in 2023 than it was just a few short years ago. Businesses have learned valuable lessons from the pandemic and the related supply chain crises, and many are continuing to make improvements to processes, partnerships, and technology solutions. Here are eight upcoming eCommerce fulfillment trends to watch in the coming year as these positive changes continue to unfold.
1. Addressing Ongoing Labor Constraints
Ongoing labor shortages continue to be an issue in certain industries, including warehousing and transportation. These will have a significant impact on retailers and their customers in the coming year as fewer workers are available to fulfill orders.
Many businesses are addressing these concerns in various ways. Workers obviously want better compensation packages but also a chance for advancement. In addition to offering these things, employers are improving working conditions by eliminating some dangerous and repetitive tasks through automation.
2. Implementing Improved Visibility
One of the biggest issues driving the supply chain crisis during the COVID-19 pandemic was a lack of visibility. Businesses and customers had no idea where items and orders were in the supply chain, whether they were on time, delayed, or missing in action. Improving this aspect of order fulfillment has become a priority for many businesses.
Warehouses and eCommerce businesses are increasingly using RFID technology and other solutions to improve overall visibility. When combined with robust management systems, RFID provides real-time data about a product's location and other helpful information, which can also be shared with customers.
3. Offering Personalization
A growing trend in fulfillment over the past several years has been customization. More consumers are interested in receiving a personalized customer experience instead of being treated like just another number or profit source.
One way to personalize the experience through fulfillment is by creating branded packaging that caters to the consumer's interests, such as including personalized flyers, packaging paper, or stickers. Some packages may even include suggestions for complementary products.
4. Integrating More Automation Solutions
Warehouses and distribution centers have begun to invest heavily in automation and robotics as a way to improve efficiency, boost productivity, reduce errors, and elevate both the employee and customer experience. Some examples of automation solution trends in the warehouse include:
Automated PIcking and Packing

— Technology will continue to provide more advancements in automated picking and packing, particularly methods that work alongside human workers. One example is pick-to-light methods, which uses a flashing light to guide workers to the correct item.

Conveyance Systems

— Conveyance systems throughout the warehouse can automate the movement of inventory and products from one point to another, taking the strain off of human workers.

Mobile Powered Carts — Another way to take the strain off of warehouse workers and improve accuracy is to use mobile-powered carts, which bring the technology necessary to complete a task to the worker instead of requiring employees to travel unnecessary distances.
Robotics

— One solution that is getting more traction is the use of robotics in order fulfillment. Some businesses are bypassing human workers and relying solely on robots to pick and pack orders.

RFID Tags

— RFID tags will continue to be adopted by more and more businesses as a replacement for or supplement to barcodes. These tags can be read instantly and provide real-time tracking throughout the fulfillment process.
5. Using Mult-Channel Fulfillment Options
A majority of consumers chose online shopping for safety and convenience during the pandemic. While many are continuing to shop online, others are returning to retail locations and taking advantage of hybrid shopping and fulfillment options.
With flexible, omnichannel fulfillment options, sellers give consumers more choices in how they shop and receive their products. Some trends you'll likely see include:
BOPIS (buy-online-pickup-in-store)

— This trend became more popular during the pandemic as people tried to social distance while still getting things like groceries and other local essentials. Now, more sellers are offering the service, which eliminates shipping fees and other fulfillment costs.

ROPIS (reserve-online, buy and pick-up-in-store)

— This is slightly different from BOPIS because the consumer is reserving an item to "try" or review in the store before they make their buying decision. It's being used for things like clothing, electronics, and furniture.

Warehouse Pickup

— Another option is to allow consumers to pick up items at a local warehouse, which could eliminate shipping fees for bulky or fragile products.

Local Delivery

— Some stores, like Home Depot and Target, are offering same-day local delivery for select items in their stores to a specified area. This usually involves an additional fee.
6. Optimizing Voice-Activated Fulfillment
Consumers are increasingly using their voices to control items in the home and even place online orders. Warehouses and distribution centers are leveraging this same technology to make order fulfillment easier and more efficient.
Using wireless headsets, order pickers can receive voice directions for their work, instructing them where to go in the warehouse to collect items for packaging. The worker then confirms the actions via voice, and the information is automatically recorded in the system.
7. Leveraging Data Insights
Artificial intelligence (AI) and machine learning have revolutionized the eCommerce and fulfillment industries, and their impact will continue into 2024. These technologies can analyze vast amounts of data to optimize warehouse layouts and order fulfillment processes.
Data can be used to help businesses anticipate and order the correct amount of inventory based on consumer behavior, which will avoid stockouts and costly overstocking. Insights are also valuable to study weather and traffic events in real time to ensure shipments are being routed in the most efficient way possible every time.
8. Prioritizing Sustainability
It can't be shocking that online orders produce a large carbon footprint. It requires a lot of energy to move products quickly and safely from a distribution center to a customer's doorstep. As eCommerce becomes more popular, order fulfillment will be looking for ways to be more sustainable for two reasons — customers want it, and it saves money long-term.
Businesses can be more sustainable by using eco-friendly packaging and reducing waste as much as possible. Another option is to choose smart solutions in the warehouse, such as IOT-enabled lighting and thermostats for the warehouse.
Moving into 2024, eCommerce activity will continue to reach new heights, even as some consumers make their way back to retail locations. As consumer expectations and order fulfillment become increasingly complex, automation and other technology solutions will become vital to maintaining loyal customers and a profitable business.