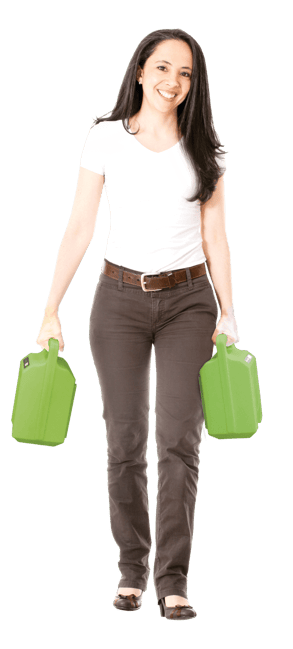 The PowerSwap Nucleus Power System is the next leap forward for efficiency and portable power systems.
The PowerSwap Nucleus Power System enables productivity to happen by providing power to devices such as a laptop, tablet, printer, scanner and more for 8+ hours at a time.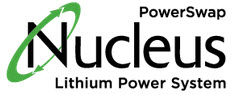 Once the battery charge is depleted, simply swap it with a fully charged one in a matter of seconds enabling a 24/7 operation. No tools or heavy lifting required.
As you can see by the photo, the new Power Pack is lighter than ever!
Only 11 lbs per battery!
---
The latest technology brings these benefits:
Powerful: Offers the most power per pound of any workstation battery
Durable: 5 to 7 years of life or 3,000 cycles
Fully Swappable: Swap it out in a matter of seconds so you'll never run out of battery power
Hardware-Friendly: Quiet, seamless AC power (no need to source for DC specific hardware)
Easy Integration: Can be easily retrofitted to existing Newcastle Mobile Powered Workstations
Lightweight: Did we tell you yet how light the power packs are? Only 11 lbs!
---
Note the docking guides, bottom hand grip, Anderson powerpole connector, and sealed plastic casing.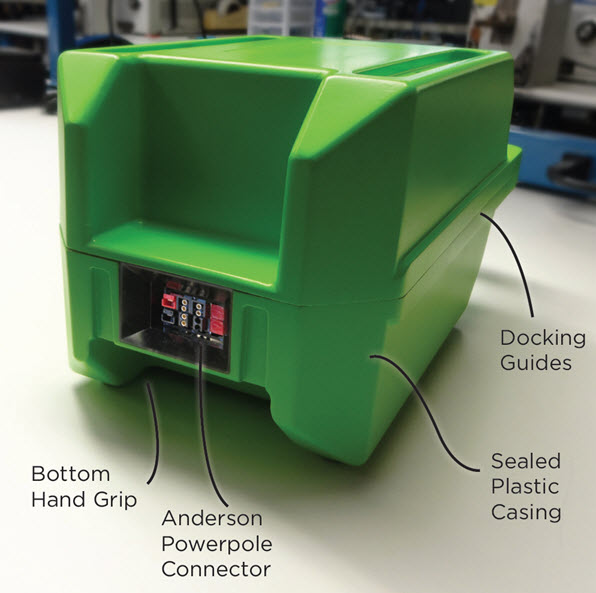 What's in a name?
A nucleus is, by definition, the central and most important part of an object, movement, or group, forming the basis for its activity and growth. This small, swappable, durable, portable battery pack is central to a mobile workstation system, providing the power for productivity.


Why are so many already replacing their older power packs with NEW Nucleus Lithium Power System?
At 36 Amps, the new PowerSwap Nucleus Lithium Power System is the most powerful mobile workstation battery of its size.


Its AC output will power over 80% of standard workstation configurations for a full shift with only 1 or 2 batteries!


Sealed, tough plastic casing means your power source can survive in the toughest warehouse conditions.
If you have already experienced the advantages of a mobile workstation with portable power, you will appreciate our latest power system that is lighter and offers a longer life. Click here to learn more.
If you have been waiting for the power systems to get smarter, lighter and more powerful, today is the day to look at our latest power system we built specifically for warehouses, manufacturing, distribution centers and industrial workplaces. Click here to learn more.