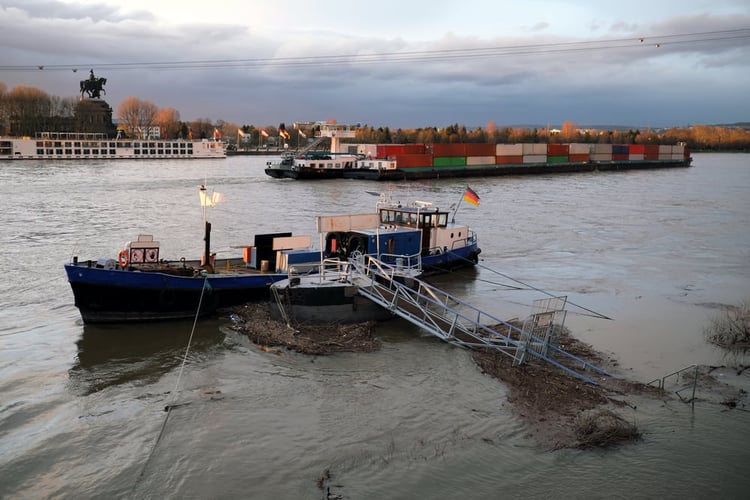 Extreme weather events and the effects of climate change are becoming more and more common. And these are sure to continue to impact the supply chain. Understanding how extreme weather can sideline your business is only the first step. Planning and assessing your risk will ensure you keep your supply chain on track.
How Extreme Weather is Affecting the Supply Chain
The COVID-19 pandemic revealed many global supply chain weaknesses, such as transportation issues, labor troubles, and raw materials shortages. While a pandemic is considered a temporary problem, severe weather and climate change will continue occurring.
Severe weather events, extreme temperatures, and the reduced availability of natural resources will continue to put pressure on the global supply chain. Some of the ways these factors impact the supply chain include: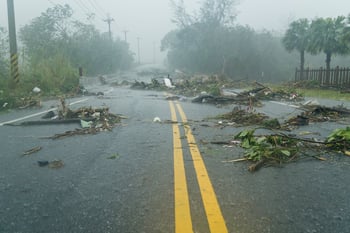 These are only a few examples. Scientists believe that weather- and climate-related disruptions will intensify in the coming years as overall temperatures rise. And, as sea levels rise an estimated two to six feet, this will threaten supply and transportation infrastructure.
Strategies for Dealing With Extreme Weather Risks
Supply chains are basically a series of potential bottlenecks. Wherever there is an exchange or stopping point in the supply chain, disruption is possible due to a host of factors, like extreme weather. Here are some strategies businesses can use to deal with these particular risks.
1. Map Your Supply Chain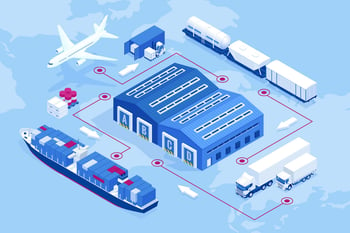 A vast majority of disruptions are likely to occur in the lower tier of your supply chain. Interestingly, many businesses aren't even aware of where some of their materials come from or how the raw materials are sourced.
As an example, if you are a pharmaceutical company and a lot of your raw materials come from the tropics, you would want to be on high alert during hurricane season each year. By mapping your entire supply chain, you can see all the players and move a step closer toward lowering your risk.
2. Assess the Risk
After establishing which companies and suppliers are involved, the next step is to study each business and region to identify any vulnerabilities. Some of the things you can examine include natural disasters, extreme weather events, local economic conditions, the availability of natural resources and alternatives, any geopolitical risks, and proximity to other suppliers.
This examination should include an in-depth analysis of past disruption data. Have any of these sites experienced disruptions due to severe weather or disasters in the past? How severe were those disruptions? Have the business made changes to improve preparedness since those events?
3. Create End-to-End Visibility
One of the most significant weaknesses in the global supply chain is a lack of visibility, meaning businesses have no way to track items as they move from one supply chain partner to another. By creating more visibility, this allows businesses to use real-time data to quickly respond to extreme weather events and make adjustments. Most companies are injecting visibility by using a combination of RFID tags and integrated cloud-based management systems.
4. Invest in Scenario Planning
Supply chains can be complex and multi-faceted. A single adverse event on the other side of the planet can send ripple waves throughout the supply chain that last for weeks, months, or longer. With the goal of understanding and managing these extreme weather risks better, businesses should take time to do scenario planning. This involves studying various responses to an event to determine the most optimal results, given a certain set of conditions.
5. Collaborate With Suppliers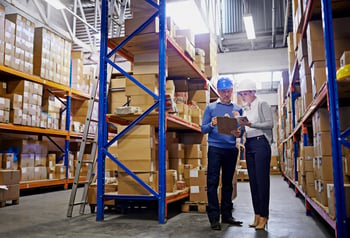 Companies often have contracts with their suppliers. But this isn't the same thing as creating a truly collaborative relationship with manufacturers, transportation companies, warehouses, and other businesses in the supply chain. When suppliers collaborate, they can integrate systems and learn from each other regarding the most beneficial ways to address vulnerabilities before and during a disruption.
6. Integrate Technology Solutions
Improved visibility, predictive analytics, and climate monitoring tools can put your business in the best possible position to anticipate and respond to various weather-related risks that can impact your supply chain and business.
The greater frequency and severity of weather events can create more disruptions for supply chains — hurting production, raising costs and prices, and impacting business revenues. By implementing some or all of these solutions, your business can better identify and manage these risks to improve its long-term resilience and boost bottom-line results.