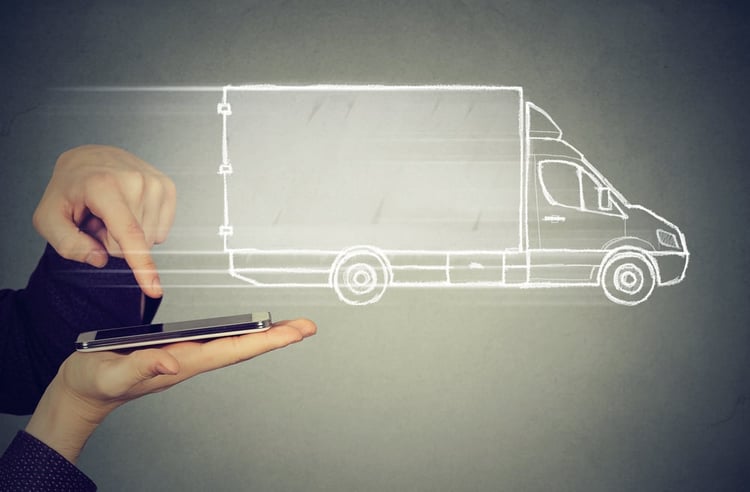 The ability of online sellers to efficiently deliver goods to customers has become an essential component of success. The supply chain, which involves the movement of products from manufacturers to warehouses to customers, is a dynamic and complex process that requires detailed planning and meticulous execution.
While all supply chain stages are essential, the final one, known as last-mile delivery, may be one of the most critical. Here's how that process impacts the supply chain and the logistics industry, as well as several ways to make it more efficient.
What is Last-Mile Delivery?
Many products undergo a long journey to a customer's door. It begins at a manufacturer and can take many twists and turns before a consumer has the product in hand. But last-mile delivery refers to the final leg of that journey, where a product is moved from a warehouse shelf and travels to the customer's doorstep.
Delivery is one of the most important elements of the eCommerce sales process. There's a certain satisfaction consumers get when placing an order online. But the transaction isn't complete until the item is delivered on time, as described, and undamaged.
How Last-Mile Delivery in Logistics Works
The last-mile delivery process can vary depending on the nature of your supply chain and the product involved. Some common steps in the last-mile delivery process include:
The customer places an online order for a product.

The order is processed, which requires picking and packing at a remote warehouse or distribution center.

The order is sent out for delivery.

Some orders may travel a portion of the way via a major carrier, such as UPS or FedEx.

Last-mile delivery refers to the service that takes the order locally to the customer's doorstep, which may or may not be that same carrier.

If the customer isn't happy with their order, they may request an exchange or return using the same last-mile service.
Challenges With Last-Mile Delivery
Last-mile delivery is a continuous puzzle that many logistics providers are still trying to solve. Here are some of the most common challenges businesses face with this part of the order fulfillment process.
High Costs
Last-mile delivery costs are some of the highest logistics and supply chain costs. According to FarEye, a delivery management platform, last-mile delivery now accounts for 53% of overall shipping costs on average.
The reason these costs are so high is due to a combination of the increased popularity of eCommerce and rising customer expectations about delivery times. The costs of last-mile delivery include the costs of packaging, shipping, vehicles, fuel, labor, and more.
Inefficiencies
When a product needs to reach a specific address, such as a customer's home, this requires complex route planning. Depending on whether the items are going to a rural or metro area, destinations may be far apart or close together. These factors can result in various inefficiencies.
Customer Expectations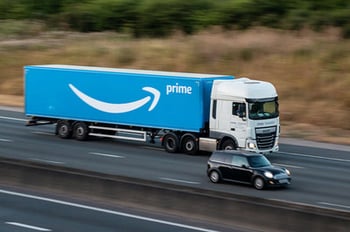 Thanks to online platforms like Amazon, consumer expectations of online sellers are through the roof. While most don't expect same-day delivery, one recent report revealed that 62% of online shoppers expect orders to arrive within three business days — for free. Consumers also appreciate value-added services like real-time order tracking.
Product Returns
Returns are a fact of life with eCommerce sales, with roughly one-third of online purchases going back to the seller for one reason or another. If your business is paying return shipping for these, it can significantly impact your bottom line.
Sustainability
One hidden challenge with last-mile delivery is that it is not a sustainable process, meaning it isn't eco-friendly. Many different delivery carriers traveling in circles day after day, stopping frequently, and idling at curbs is not a sustainable practice. Businesses claiming to care about the environment must address this aspect of operations.
Solutions for Efficient Last-Mile Delivery in the Logistics Industry
Because last-mile delivery saddles businesses with so many challenges, it's vital to have a strategy in place to improve these processes, save costs, and elevate the customer experience. Here are several solutions for more efficient last-mile delivery in the logistics industry.
Multiple Warehouse Locations
Having a centralized warehouse might be convenient for your business. But it can also be costly in terms of last-mile delivery. By having multiple warehouse locations can improve shipping time, simplify routes, and provide a better customer experience.
Optimized Route Planning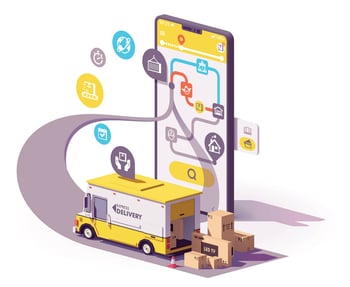 Many delivery slowdowns are attributed to indirect and inefficient routing. Using solutions like artificial intelligence (AI) and route management software, logistics companies can optimize their delivery routes to take into account things like traffic patterns, weather, and other factors to improve efficiency and save costs.
Real-Time Order Tracking
Using solutions like RFID tags allows for real-time order tracking. This not only improves the customer experience but also gives businesses the insights they need to make necessary adjustments in their processes.
BOPIS
Buy Online, Pick Up In-Store (BOPIS) allows customers to place online orders that they can pick up at a local store of their choosing. This type of hybrid shopping experience grew in popularity during COVID-19. Being able to store or send some of your shipments to a local store reduces many of the challenges associated with last-mile delivery.
Local Delivery Services
Carriers like UPS and FedEx offer parcel delivery nationwide. But those services can be incredibly costly for last-mile delivery. One cost-effective alternative is to have a local delivery service handle the last leg of the journey.
Focusing on last-mile delivery can give your business a definitive advantage in a competitive market. When your business puts the right solutions in place to improve its last-mile delivery, it will achieve faster delivery times, greater flexibility, lower costs, and better customer satisfaction rates. When integrated with a robust warehouse management system, this also improves visibility throughout the supply chain to improve overall efficiency and business results.