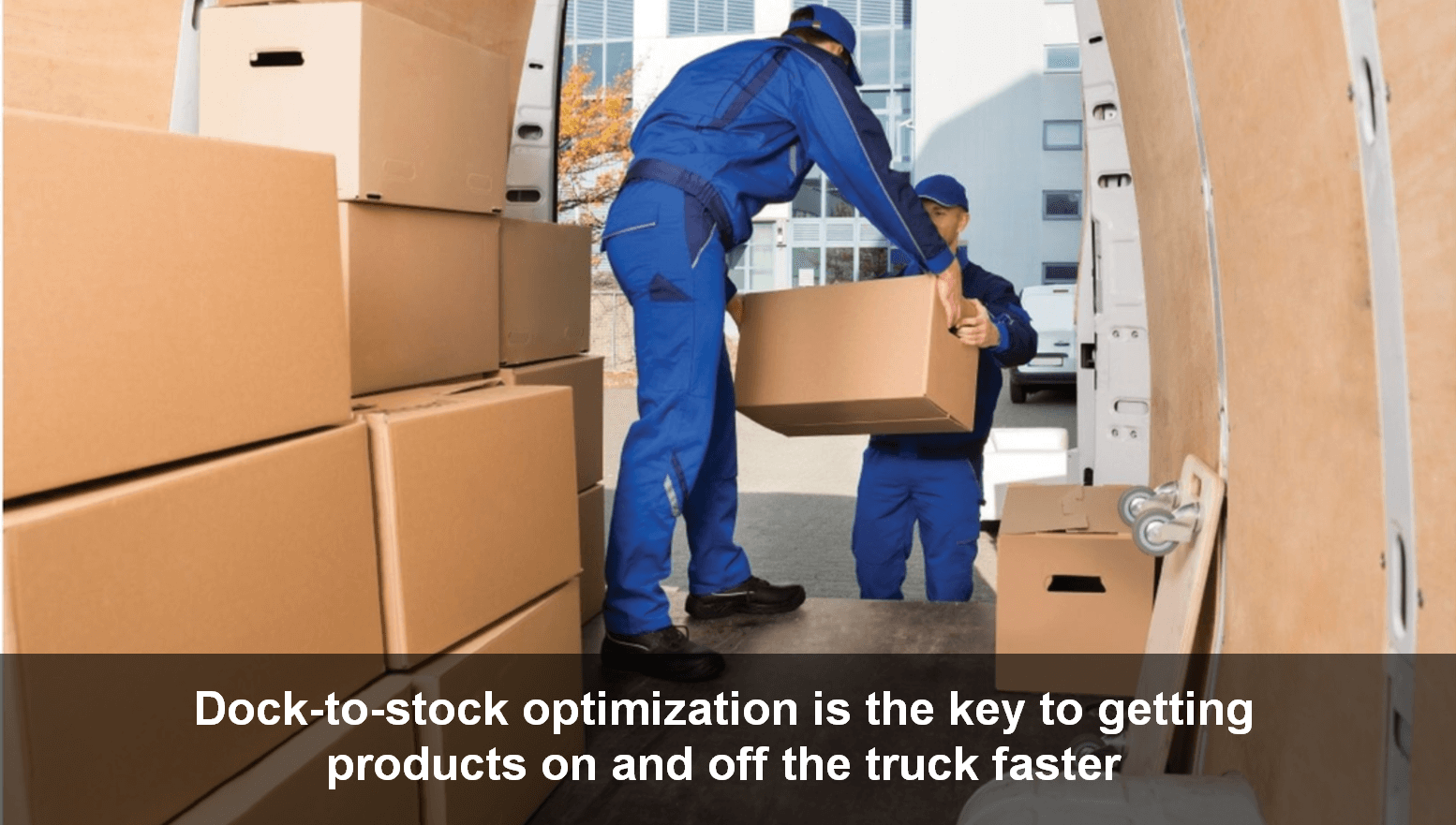 Like most logistics operations, yours might point to "receiving" as the main starting point in your operation. Either because it's a process that often begins earlier in the day with the overnight arrival of trucks delivering products from all parts of the country, or simply because it's the point in which materials enter your facility thus setting the stage for all other processes.

Either way, optimizing your dock-to-stock process is critical if you want to survive in the age of Amazon - when you're competing against robots, drones and same-day shipping. A recent report from American Productivity and Quality Center found that top performers in dock-to-stock get the task done in just under four hours, While the bottom perormers took 48 hours.

That's a difference of 44 hours, translating to lost time and revenue for the company. If you can save time by increasing efficiencies, employees will be freed up to focus on other tasks that will drive ROI. But where do you start? How do you improve your dock-to-stock results? Here's three ways you can optimize your dock-to-stock processes:


1. Reduce movement
A warehouse employee takes countless unnecessary steps throughout the day. While it may sound like great exercise, it's less ideal for warehouse efficiency. It's estimated that each step a warehouse associate takes costs the company 3 to 4 cents. While 3 to 4 cents per step may not seem like much, if each worker is taking tens of thousands of steps per day, the cost adds up.

During a recent warehouse tour, one supervisor told me his employees walk seven to nine miles every day. If they're walking that many steps a day, some- thing is very wrong, and it's likely design and layout of the facility.

One way to identify which aspects of the layout need adjusting is to track employee movement. Have several warehouse associates use a step tracker/pedometer for several weeks. Track their movement and identify where wasted steps occur, and how to fix them. It's about minimizing non-value add activity.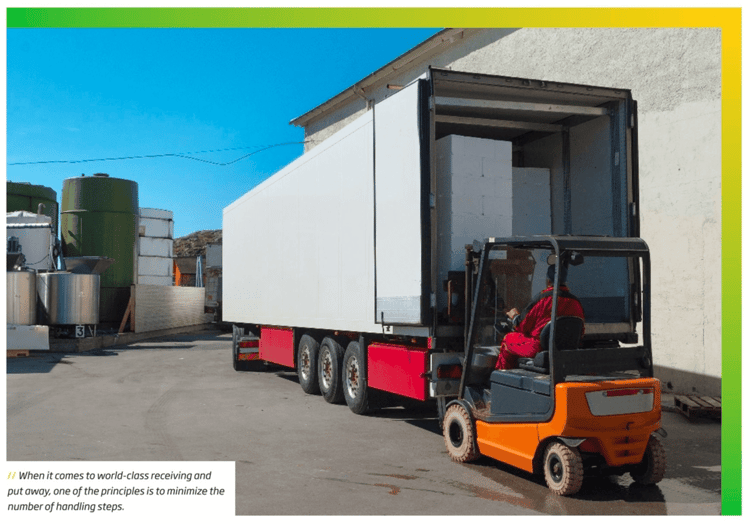 2. Minimize paperwork
By eliminating paperwork and relying on mobile technology, companies can effectively boost dock-to-stock cycle time, reduce labor by as much as $10,000 per worker, eliminate improperly labeled products and minimize inaccurate inventories.
RF scanning is vital in the receiving process because the wireless technology will limit the number of steps associates are taking to various areas throughout the warehouse and reduces inaccuracies in reporting. It frees them up for other tasks pertinent to work- fiow. Rolling out RF scanning doesn't take long, and the added sophistication will go a long way in limiting time and paper waste.

There are a lot of companies that want to go paperless, but they still lack an automated system for inventory management. Once those firms realize that they can effectively reduce the amount of time it takes to unload a trailer and pull it away from the dock, they begin to see the true advantages of making that happen on a regular basis. That, in turn, pushes them to explore options like mobile.

To improve speed while still maintaining accuracy, humanitarian aid organization Direct Relief recently moved to paperless processing in its warehouse.
"In the first month, we had an increase of 40 percent of the number of batches that we received," said Thomas Tighe, president and CEO, Direct Relief. "We did them more accurately and in 20 percent less time. We've also been able to cut the time it takes to pack and ship by almost 70 percent due to the increased efficiency."
3. Minimize handling
When it comes to world-class receiving and put away, one of the general principles is to try to minimize the number of handling steps throughout the process.


Design - Design of the warehouse certainly plays a role. It's important to conveniently locate stations close to the dock, ensuring each product coming from the supplier takes the minimum cost flow path. When you have processes close together, you reduce handling, footsteps, waste and most importantly time.
Assign receiving docks - If you utilize a concept called pre-receiving (assigning a product of location in transit) then you will know where exactly the inbound pallets will be in the warehouse. Take the time to as- sign each inbound truck to the dock door that minimizes the processing time for that inbound truck. That little simple step may be worth an increase of receiving productivity of 50 percent.
Schedule activity - Schedule all of the resources to accomplish receiving tasks. It's about being proactive; not reactive.
Minimize delay - Companies need to be able to receive those pallets quickly, and the best time to do that is right when they come off the trailer. Eliminate walking to a stationary printer for labeling and allow materials to be processed at the dock.
Sticker dots - One way to track touches is to put a sticker dot on a product for each touch before inventory. This will help managers track, and add-in efficiency measures. Achieving a strong dock-to- stock ratio is all about reducing steps and touches. Handling a product multiple times is a liability to any warehouse.
Quality control - Maintain a quality control group in the warehouse to monitor put away accuracy - just like they would be monitoring picking accuracy, shipping accuracy and inventory accuracy. This way mistakes are caught early in the process, instead of late in the process when it's difficult to do something about it. Another opportunity for quality control is to monitor the damage rate and put away. Oftentimes, because of the excess handling, a good portion of the damage may occur in the put away process.
Warehouse and logistics professionals have a tough task. The industry is changing, and customer demand for speed has never been greater. By reducing movement, paperwork and touches, you will improve the flow of the warehouse and reach true dock-to- stock optimization.