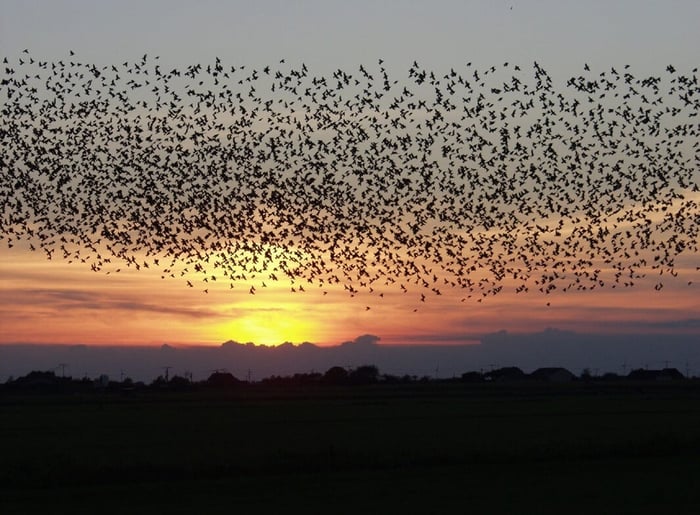 If you're at all plugged into the pulse of the industry, you probably recognize your facility as one of the following:
Ultra-modern and already migrated to Android, with devices and plans for more of them.
In transition or planning to transition from Windows to Android, and hoping to use your existing devices a bit longer
Convinced that Android is only a phase, and adamant that your current green-screen devices are all you'll ever need.
For the record, we're not here to shame anyone into giving up their long-held beliefs in their trusted, reliable fleet of devices that have served them well (even if they have served you longer than more of your staff!).
But we've noticed something in the air this year – the migration to Android OS in the warehouse seems to have reached a tipping point. As the sun sets on Windows Embedded, the full migration is now under way.
It's Not A Surprise, But….
Honestly, it should not be a surprise that this next level of warehouse modernization is picking up speed this year. If you work with any of our Resellers who also work in the mobile computing space you would have very likely previously received multiple communications by email, blog or sales call giving everyone the heads up about the "end of support" dates for all Windows devices.
And just in case it's possible you HAVEN'T heard, here are the most important dates (and note that two of them have already passed!):
April 10, 2018 – Windows Embedded CE 6.0 is now End of Life
July 9, 2019 – Windows Embedded 8.1 Handheld is now End of Life
January 14, 2020 – Windows Embedded Handheld 6.5 will be End of Life
This obviously means that if you are still running devices with Windows Mobile in your facility, you are setting yourself up for some major issues. But apparently this is the year that Android is getting the adoption that was expected after the "early adopters" made their move 2-3 years ago.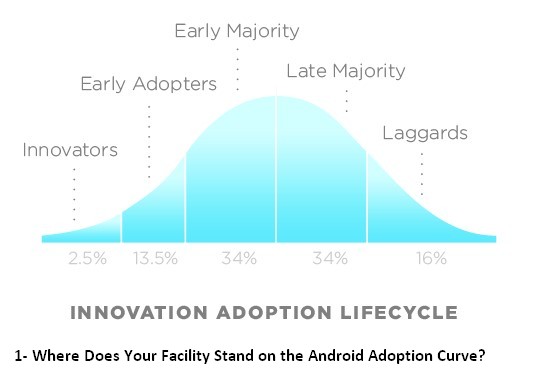 Our assumption from the movement we see this year is that we are approaching (or may even have reached) the hump of the "Technology Adoption Model" (known by it's full name as the "Everett Rodgers Technology Adoption Lifecyle Model"), so for those not part of the adoption this year, they'll risk being labelled as a "Late Majority" or perhaps even a "Laggard".
Actually, Everyone Not Yet Migrated IS a Laggard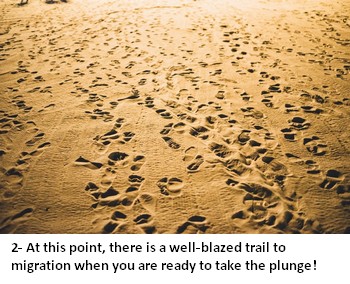 Honestly though, we know that new equipment does not come cheap, and along with the investment the project to adapt your facility to the new OS and any potential process changes that may be incurred (hopefully in a positive way), the undertaking can be huge.
However, the other potential costs for NOT migrating is potentially devastating. Having equipment that does not function because it is out of date is not only dangerous from a day-to-day operational perspective, but it is also expensive in both the wasted hours paid for idle or slower-moving staff and the morale issues that come from a team being chronically handicapped by malfunctioning equipment or a mixed fleet of scanners held together by band-aids.
If you are not already working with a good solution provider to help you get answers about your current solution and its ability, or inability, to support you through the Windows end of life and into an Android environment, let us know. Our own reseller network is full of experts in this space.
Getting What You Need To Join The Present
Aside from your own solution provider, there are some great resources out there to help you understand what is at stake and what you can (and should) do about it. The leading manufacturers of mobile devices and printers, Zebra and Honeywell, are providing significant support in the form of helpful information and promotions through their resellers. Here are a few examples:
Zebra's "Warehouse Industry Insight" – Zebra has assembled an excellent collection of information that educates not only for the need for the migration, but reasons for doing so and a larger context of "Modernizing the Warehouse" with a focus on mobility. You'll find a series of articles, data, videos, FAQs and a webinar too.
Honeywell's "Mobility Edge Platform" – is a good resource to see another approach to the Android adoption model, with a focus on security and longer lifecycles for devices. One feature they specifically call out is the faster deployment that is possible with Android devices.
"Android's Growth in the Warehouse" from our friends at Logistics Management, is an older article from 2017 that spoke to this issue early, but is still a relevant and gives a great overview of the wide range of possibilities and the devices that will bring them to life.

There are a LOT of moving parts involved with a big a step as updating the OS for your facility, and potentially most, if not all, if its devices. So do make sure you have a supplier, consultant, expert or other resource in your portfolio who can connect you with the most up-to-date information and be part of making a smooth transition for your facility and your teams.