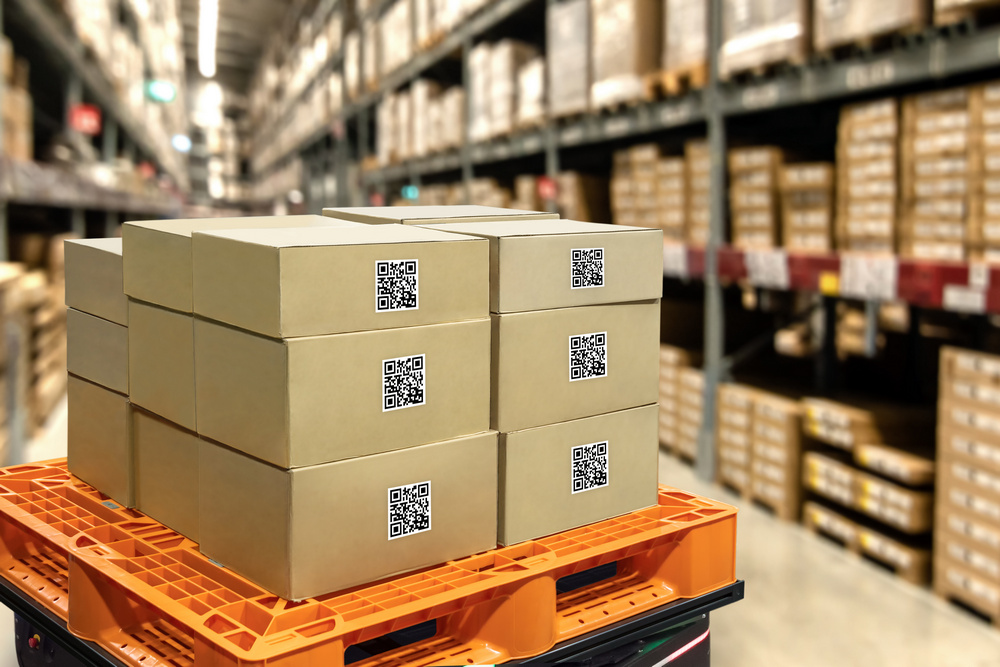 Online sales have soared since the beginning of COVID-19, with consumers increasingly forgoing trips to the store in favor of easy ordering from home. That means eCommerce sellers and logistics companies need to operate more efficiently to keep pace with higher volume and a growing list of lofty expectations.
It's not enough that a business is able to scale its operations. There must be a consistent eye on the customer experience. Consumers want a seamless purchasing experience from start to finish, meaning fast delivery, easy returns, and more visibility (i.e.-tracking) throughout the process.
Deliver these items, and you will gain the competitive advantage you want, be a more efficient overall business, and increase your bottom line results. So how can you achieve those goals and get better results? The answer is with various inventory management technology solutions. Here is what you need to know about inventory management and some technology solutions that can help you improve your bottom line.
What is Inventory Management and Why Should You Care?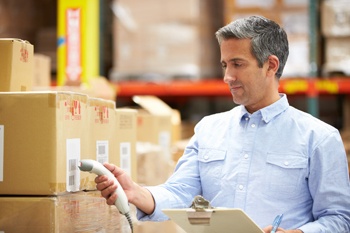 Inventory management refers to the business function of tracking stock coming in and out of your warehouse. The goal of an inventory management system is to know where your stock is at any given time, so you know how much you have on hand to sell or what you need to order.
Efficient inventory management is vital for the success of a business. Without it, you risk a plethora of mistakes like stock outs, overstocks, misshipments, mis-picks, and more. All of these errors will cost you time and money in wasted labor, lost sales, and the erosion of customer loyalty. These are excellent incentives to make proper inventory management a priority.
6 Inventory Management Technologies That Can Improve Your Results
Online sales are highly competitive. Your business needs to find efficiency and cut costs wherever possible to improve its overall results. To meet this challenge, many warehouses are looking at technology solutions to reduce errors and automate many repetitive tasks. Here are several inventory management technologies you can implement.
1. Warehouse Management System (WMS)
The first step towards modernizing your inventory management processes is to ditch the spreadsheets and paper checklists in favor of a warehouse management system (WMS). There are a variety of systems available that vary in size and complexity. Some are modules in an existing enterprise resource planning (ERP) system, and others are stand-alone systems.
The key is to find a WMS that is right for your business, as well as one that can scale easily as you grow. Ideally, your WMS will be able to handle and manage a variety of functions for your business, including:
Warehouse design

Inventory tracking

Receiving

Shipping

Putaway

Picking and packing

Labor management

Reporting
The system should also integrate with your business's other systems, like its CRM, accounting, eCommerce, and financial reporting tools.
2. Radio Frequency Identification (RFID) Technology
RFID tags involve attaching a small microchip or tag to a product's packaging. The RFID technology is embedded with information about the product, such as its size, color, weight, description, temperature, etc.
RFID tags can be read without a line-of-sight to the RFID tag reader. And hundreds of tags can be read and recorded simultaneously. Using this type of technology gives your warehouse real-time data about its inventory. It can also substantially improve visibility throughout the supply chain.
3. Barcode System
We still see barcodes everywhere, and they have many uses in inventory management. These are the series of numbers you see on products accompanied by a group of vertical lines and spaces.
Barcodes increase productivity and efficiency when used with barcode readers. These readers use laser beams to interpret the code and translate it into data about the product. If your business hasn't transitioned to RFID tags, it can combine barcode scanning with something like mobile technology to improve its overall results.
4. Mobile Technology
The average worker in a warehouse makes over 30 trips per day back and forth from a fixed station to print labels and picking lists or to enter shipping data into a system. Mobile warehouse technology reduces those trips and gives workers access to the systems from anywhere on the warehouse floor.
There are rugged mobile carts and tablets that can move around the warehouse with wireless capability. These options generally have rechargeable battery packs.
Workers can also be equipped with wearable devices to help automate the picking and packing process. Instead of dealing with clipboards and handheld scanners, a worker can wear a device that delivers instructions and scans RFID tags or bar codes.
5. Robotics Technology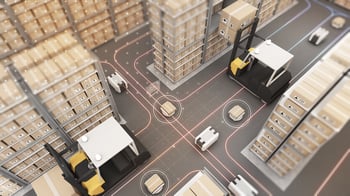 Robotics technology has become the latest advancement in inventory and warehouse management. Manufacturers and logistics providers are purchasing smart robots and automation systems that can manage the sorting, movement, and storage of warehouse inventory.
Robotics technology solutions aren't cheap and can be challenging to implement. But warehouses that require a high level of volume and precision in their operations may be able to achieve excellent results with these options.
6. Light Fidelity (LiFi) Technology
Providing wireless connectivity for a large volume of electronic devices and robots in warehouses and factories can be challenging. LiFi refers to the technology used to wirelessly communicate between devices using light to transmit position and data.
Instead of using WiFi in these environments, LiFi is an alternative in an indoor space like a warehouse. Also, this visible light communication is able to provide precise 3D positioning for drones, robots, and other devices in a warehouse that require navigation to function.
Managing your inventory efficiency is a must in today's complex, dynamic industry. When you use a combination of these inventory management technology solutions, you have more visibility, can streamline order fulfillment, get better data about your operations, and will deliver the best possible customer experience.