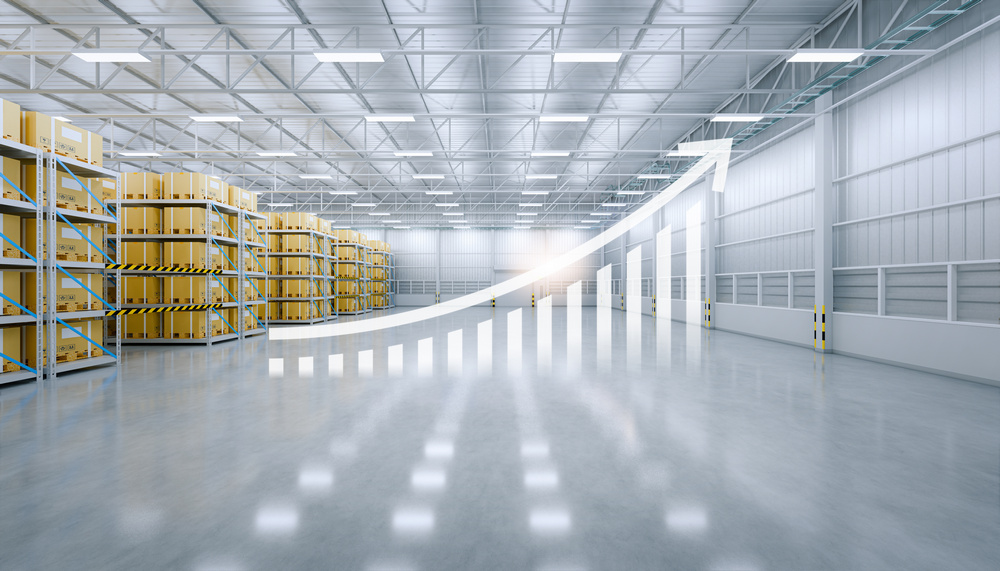 Even though it may not seem like it, things are beginning to ease up with global supply chains. Experts predict that 2023 will be a turning point for businesses as supply chain challenges begin to ease. But that's only because businesses have invested significant time and effort into improving visibility and efficiency throughout the supply chain.
Thanks to an explosion in online sales and changes in consumer preferences, businesses are under more pressure than ever to continue making improvements. Warehouse efficiency plays a vital role in the success of the order fulfillment process, which involves getting ordered products to the customer's doorstep.
Warehouse efficiency covers various essential inbound, inventory, and outbound efforts. When a warehouse runs smoothly, orders move more quickly, goods are protected, employees are safe and fulfilled, and customers are happy.
Warehouse efficiency also translates to better financial results for businesses, so it's not surprising that it's become a top priority. If it's one of yours, here are ten resolutions to tighten up your warehouse efficiency in the new year.
1. Optimizing the Warehouse Layout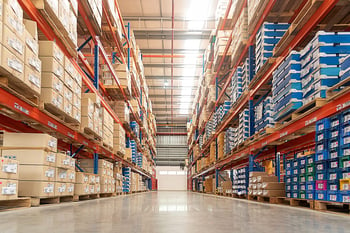 When your warehouse is poorly organized or not laid out logically, it can create traffic flow issues and slow down productivity. If you've noticed that your warehouse can use some improvements in the ways it is laid out and how products are stored, the New Year is an excellent time for it.
Instead of building out to make use of your space or expand your operations, build up. Research automated and vertical storage solutions that utilize full floor-to-ceiling height so your warehouse can make full use of its space without having to lease additional industrial space.
2. Maintaining a Tidy Workspace
If you're so focused on efficiency, you probably won't have time to clean up your surroundings, right? Wrong. It turns out that having a tidy workspace also translates to having a more productive one.
A clean warehouse environment eliminates waste, lowers maintenance costs, prevents safety and health issues, and leads to better inventory management. Just as important, keeping things tidy makes the warehouse more pleasant to work in, which improves overall team productivity.
3. Implementing a Good Warehouse Management System
Few warehouses today are operating without some type of warehouse management system (WMS). If you don't have one yet or aren't using your WMS to its fullest potential, it's probably time to start. A WMS can help your warehouse with things like inventory tracking, order fulfillment, equipment maintenance, and reverse logistics. Because it is an integrated system, it also provides valuable insights that can help you make more informed business decisions.
4. Using Proper Labeling Systems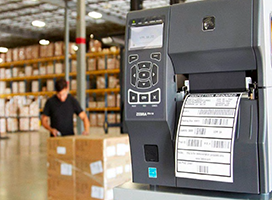 Using the right labeling system can dramatically improve your warehouse efficiency and inject visibility into your supply chain. RFID tags are becoming a widely used tool in warehouses and the retail industry to keep track of goods.
These simple tags contain a ton of data about your products, pallets of goods, or warehouse equipment. And an RFID reader can automatically scan multiple tags simultaneously, providing real-time inventory and location updates for items in the warehouse and throughout the fulfillment process.
5. Utilizing Mobile-Powered Workstations
Making wise investments in technology is an important factor in running an efficient warehouse. The easier it is for workers to perform a task, the more productive they will be. You can streamline accessing data on the warehouse floor by using mobile-powered workstations.
Mobile-powered workstations can go anywhere on the warehouse floor that your workers need them. They operate using rechargeable batteries, so they aren't restricted by cords. Workers can retrieve instructions and enter data as they work, as well as connect wirelessly if they are using wearables.
6. Strategically Organizing the Picking Route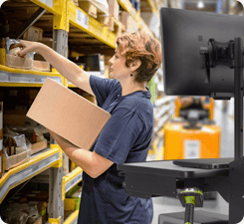 Warehouses can be large, spread out spaces. If your workers are wasting time walking back and forth, grabbing one product at a time, they might be taking too many unnecessary steps.
Map out and strategically organize your picking routes. When you provide your workers with technology solutions, like mobile-powered carts and wireless headsets, these can help you organize your picking process even further.
7. Perfecting the Packing Process
It may be tempting to use dozens of different types of packaging containers to send out products. But this will probably prove to be an inefficient process. A better option is to limit your warehouse to about three or four standard packaging containers that will suit a majority of your warehouse's products. This will allow for faster packaging, fewer errors, and lower costs.
8. Maintaining Your Warehouse Equipment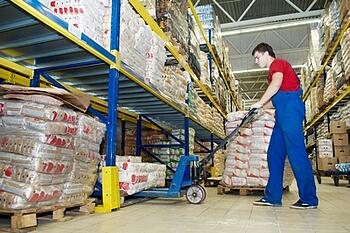 Forklifts and other warehouse equipment need to be in top working condition if you expect to get the highest level of performance possible. Breakdowns are not only costly, but they also waste valuable time.
Create a rotating machine maintenance schedule to ensure your workers always have reliable equipment available when they need it. Doing this will also extend the life of your equipment and save you money on emergency repairs.
9. Identifying Your Warehouse KPIs
Your warehouse operations aren't the same as your delivery services or production line. And warehouse workers may not perform the same tasks in each area or even across different shifts. To measure warehouse productivity, you'll need to identify your warehouse's key performance indicators (KPIs).
A warehouse management solution can help you track the right metrics that are directly related to efficiency and profitability. These might include things like receiving efficiency, inventory turnover, and rate of returns.
10. Investing in Your Workforce
Labor issues have continued to plague the logistics industry. There are several ways warehouses can address this and improve efficiency at the same time.
Invest in initial and ongoing training processes for your employees

Develop appropriate incentive pay for productivity improvements

Make warehouse safety an ongoing priority

Implement technology solutions to automate repetitive tasks

Encourage employees to offer suggestions for improvement
As supply chain disruptions continue into the new year, businesses must continue to focus on creating more efficient operations to maximize profit margins. Specifically, waste reduction and greater profitability are possible by improving warehouse efficiency in areas like material utilization and better processes. Implementing some of these resolutions to enhance warehouse efficiency will improve the customer experience and produce better results for your business.