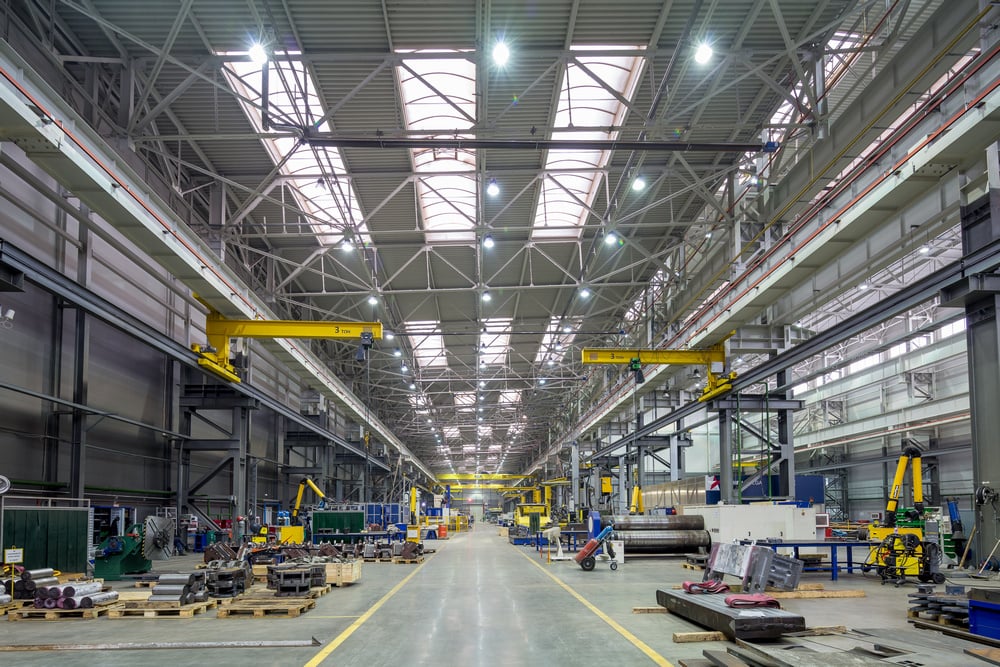 Discover the ways Newcastle can help you refine and optimize your processes from beginning to end, including manufacturing and distribution but also subprocesses like receiving, quality assurance, and more. Detail future trends and expectations for how mobile workstations will shape operations and include noteworthy numbers from the ROI calculator.
When it comes to manufacturing and distribution operations, the perfect processes don't just happen by chance. Most product creation and order fulfillment cycles have a lot of room for improvement. Here are some of the ways you can streamline your processes from end to end so you can run more efficiently, more safely, and improve your bottom-line results.
1. Improve Manufacturing Processes
One common goal shared by most manufacturers is streamlining processes. After all, time is money. If you want a smoother-running factory, here are some of the ways you can get better results:
Invest in better machines

— One of the best ways to get high-quality results in manufacturing is to invest in the best machinery and keep it well-maintained.

Reduce waste

— You'll want to avoid too much waste in manufacturing because it impacts efficiency and profits. You can do this by focusing on inventory management and quality.

Improve quality control

— Quality is a vital part of the manufacturing process. To improve quality, build a talented team, test your equipment often, and create rigid standards.

Go paperless

— Another excellent way to streamline your processes in any business is to get rid of the paper. You can digitize your records and communication to make everything more timely and accurate.

Communicate better

— The quality of your communication can make or break your operation. Fortunately, your business can use various technology solutions, like wearables and mobile carts, to keep everyone on the same page.
2. Design Your Warehouse Efficiently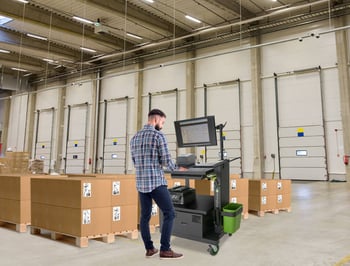 Your warehouse not only needs to be safe but it also must be designed for optimum efficiency. When workers are forced to take unnecessary trips back and forth to pick products, you aren't using your shelving space efficiently, or there are multiple safety concerns, this is going to cost you time and money. By focusing on warehouse efficiency, you can fulfill orders faster, maximize your available space, and improve working conditions for your staff.
Many companies are leveraging artificial intelligence (AI) to produce optimized space configurations. You can use the same tools to improve your procedures. Beyond these, you can improve conditions for your workers with other tools, like mobile-powered carts. Instead of having a central hub where workers are asked to return over and over to get various instructions, mobile carts can be set up anywhere on the manufacturing or warehouse floor, improving efficiency and safety at the same time.
3. Track Effectively With RFID Tags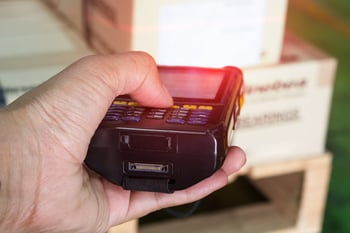 A comprehensive tracking system will allow your employees, managers, business patterns, and customers to effectively track what comes in, goes out, and is on the road between destinations. Everything throughout your supply chain should be labeled with RFID tags if you want the best possible results.
Short for radio frequency identification, RFID is an asset-tracking solution that keeps manual entry to a minimum. RFID tags are placed on inventory, equipment, trucks, machinery, pallets, and anything else you want to track. RFID readers record data en masse automatically without the need for an employee to use a handheld scanner.
Every shipment coming in or item being picked and packed can be scanned instantly and recorded in a warehouse management system (WMS). This provides real-time tracking throughout the supply chain.
4. Streamline Your Logistics
Here are the main logistics processes your businesses can optimize to reduce errors and costs and achieve better results.
Receiving

— Avoid accumulating items at your receiving dock and implement technology solutions to automatically capture data.

Put-away

— Make sure the warehouse is designed efficiently so that the most received items have shorter travel distances.

Storage

— Storage space should be optimized according to location and size and adjusted periodically to account for changing results.

Picking

— Leverage the right technology, like wireless headsets and RFID, to optimize the picking process.

Packing

— Use automated packing systems or technology that seamlessly guides workers through the tasks.

Shipping

— Use AI and shipping mobile applications that ensure items arrive on time via the most efficient route possible.
Most of these processes require workers to walk back and forth to get "orders," which leads to unnecessary repetition. Mobile-powered carts in the warehouse can eliminate most of this problem. For example, if a full-time employee (40 hours/week) making $20/hr spent 30 minutes per day walking to a static printer, just one mobile-powered cart would save 1,040 hours and $20,800 per year, with an ROI of just two months.
5. Choose the Right Software
If you're managing your business using spreadsheets or, worse, pen and paper, this obviously isn't an optimal approach. The only way to streamline your processes is to use a top-rated software solution. You'll want to evaluate your software options based on your business needs, processes, and budget.
Ideally, a solution should include modules for processes like inventory management, customer relationship management, asset tracking, order fulfillment, financial reporting, quality assurance, and more. Other features to look for include mobile scanning and label printing.
A cloud-based network solution is often a better choice because it enables you to connect to the system from anywhere and connect with other partners and services. Fortunately, you have plenty of options. Putting some thought into this part of your business upfront can help you improve efficiency, reduce costs, and deliver a better employee and customer experience.
6. Monitor ROI and Key Metrics
Technology solutions allow you to improve your processes and overall results using data and analytics rather than just instincts and hunches. And you don't have to be a data scientist to get the best results.
Most software solutions will provide detailed insights, allowing you to easily choose and track your monthly or quarterly KPIs. You can create reports on sales velocity, inventory turnover rates, supply chain costs, return rates, and much more to determine whether you are meeting expectations or missing out on valuable opportunities.
You can also monitor your various solutions' return on investment (ROI). For example, you can use an ROI Calculator to determine the potential savings when you eliminate unnecessary walking to and from a centralized computer by using a mobile-powered cart instead.
With the recent supply chain issues and increased consumer demand, it's more important than ever for businesses to get their products into customers' hands quickly and efficiently. The expectations are high for manufacturers, transporters, and logistics providers, who must all streamline processes to be more productive with fewer resources.
Fortunately, portable power systems from Newcastle Systems help your workers get twice as much done, from day one. Learn more about how our mobile-powered industrial carts save steps and increase productivity in the manufacturing and warehouse industry.