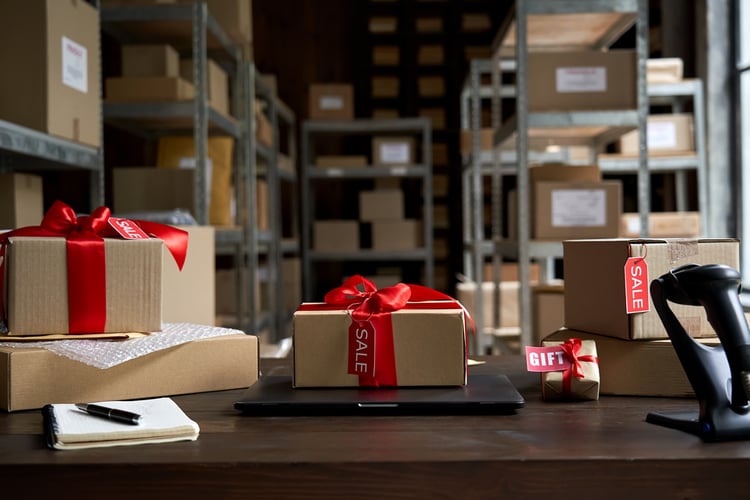 When it came to holiday spending, 2021 was a banner year. The surge in retail shopping for both brick-and-mortar stores and e-commerce businesses was the biggest we've experienced in more than 20 years, which left many warehouses scrambling to keep up with the demand.
The big question now is: What should warehouses expect during the 2022 peak season? Will shipping volumes continue to increase? How much inventory will be needed to adequately prepare for the rush without overstocking?
Understanding what to expect during the 2022 peak season and key strategies for success will help your warehouse keep up with the demand while ensuring quality customer service.
Predictions for the 2022 Peak Season
Experts predict more of the same for the 2022 peak season, with a steady 3.3% increase in sales. While in-store shopping will account for the majority of sales by a slim margin, the trend toward online shopping will continue to increase, potentially overtaking brick-and-mortar sales by 2023.
Of course, there are several factors that must be considered when looking ahead to the 2022 peak season. Consumers' spending capacity tops the list. The 2021 peak season was so strong because of increasing employment rates, pay raises, government stimulus, and a healthy stock market. Consumers had more money to spend, which drove increasing sales. In the midst of inflation, sales during the 2022 peak season aren't likely to be quite as robust.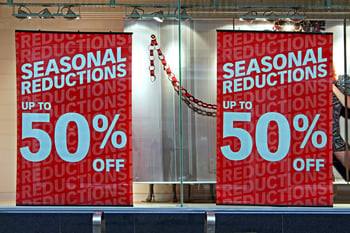 Another important factor is marketing. In recent years, holiday promotions have occurred earlier in the season, often beginning in October to push consumer demand and even out sales over a longer period of time. Successful businesses also found creative digital marketing strategies to engage audiences during the pandemic and offer flexible shopping solutions. As companies continue to expand their digital presence to optimize the customer's online experience, sales will continue to increase.

Finally, the supply chain is a crucial factor. Last year's surge in sales along with other unforeseen challenges made it difficult for businesses to keep up with demand, creating merchandise shortages, fulfillment delays, and lost revenue. Fortunately, the expanded peak season and more moderate spending will help retailers keep up with demand, especially if they have enough merchandise in stock.
Strategies for Success
Knowing what to expect this peak season will help you rectify weaknesses in your supply chain and position your warehouse for success. While fulfillment strategies are often detailed and unique to individual organizations, there are several big-picture trends for the 2022 season that apply to almost any warehouse.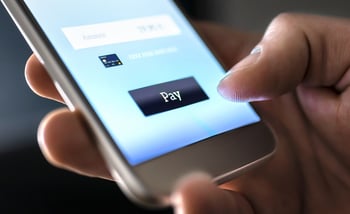 Consider an omni-channel approach to sales that will engage potential customers on a range of platforms and provide a positive, user-friendly shopping experience. For instance, consumers are increasingly doing their shopping

using mobile apps

, which is an important opportunity to tap into new markets and increase sales.
Don't skimp on inventory. It might make sense during the slow season to keep a smaller inventory, but as you prepare for the peak season, it would benefit you to increase and closely monitor your inventory so that you don't run out of popular items. Since the shopping season has been starting earlier, it may also be important to stock up sooner than usual.
Make

data-driven decisions

to enhance your supply chain. Collecting and analyzing data about sales trends and fulfillment performance is crucial in helping you identify weaknesses in your process so that you can make improvements. It can also help you more accurately predict future sales and inventory levels.
Track product shipping and delivery. Customer satisfaction depends on quick and accurate delivery, which is why it's important that you keep a close eye on shipments after they leave the warehouse. Product tracking also helps to prevent lost merchandise, and, if customers are also able to track their orders, it adds a level of transparency and accountability that will drive future business.

Automate key processes

to improve efficiency and accuracy. Increasingly, warehouses are using artificial intelligence and robotic automation to streamline tasks such as customer inquiries, billing, return processing, SEO marketing, and more. Automation frees you and your employees from tedious, time-consuming tasks so that you can focus more fully on customer service and complex problem-solving.
Perhaps most important is your ability to be adaptable throughout the peak season and to make strategic shifts to meet new challenges and embrace new opportunities.