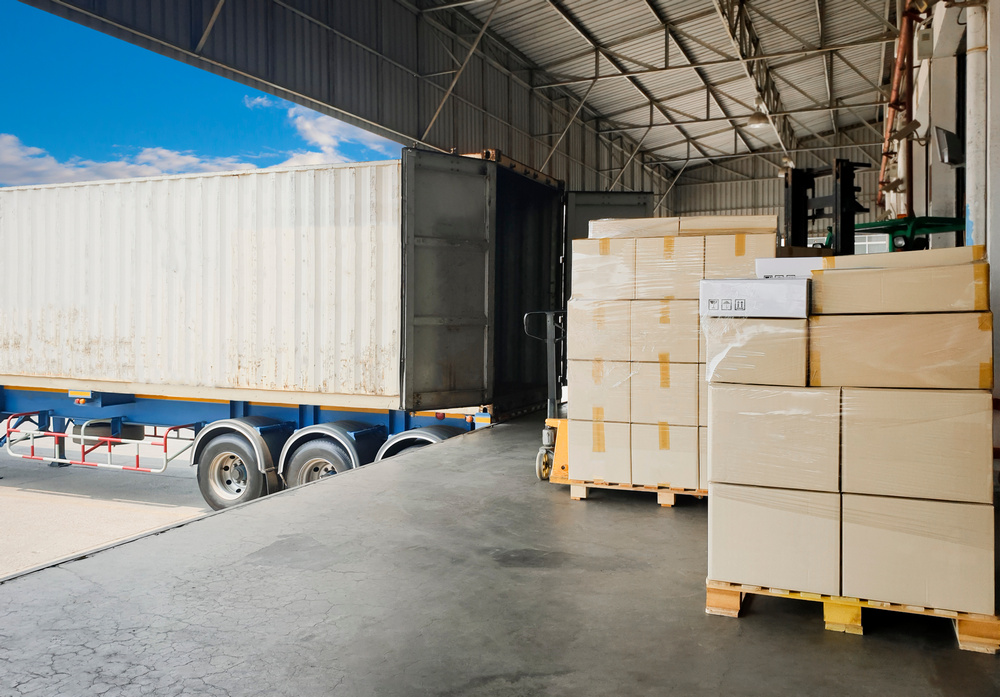 When you're in the business of selling products, how you get them into your customer's hands is critical to your success. If you don't have a well-crafted and executed order fulfillment strategy, there's a good chance you're going to run into some challenges.
Shipping is a common obstacle with order fulfillment, and it's one that has been particularly troubled since the start of the pandemic. Here is what you need to know about various order fulfillment options and the shipping strategies you can use to achieve better profits.
What Is Involved in Order Fulfillment?
Order fulfillment is all of the processes, methods, and technologies your company uses to deliver products and services to its customers. When a customer places an order, everything the company does before and after that event to get the products into the customer's hands is part of order fulfillment. These steps might involve: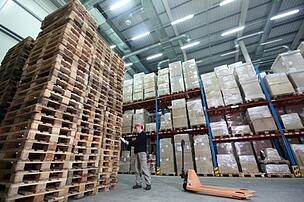 Ordering and receiving inventory

Storing and managing inventory

Order picking

Packaging and labeling

Shipping orders

Order delivery

Reverse logistics (returns)
Different Types of Order Fulfillment
There are four primary ways a business can handle order fulfillment:
1. In-House
All inventory and shipping operations are handled on-site. This is feasible for small businesses with just a few orders per day or large, well-funded organizations that want complete control of the process.
2. Third-Party Order Fulfillment
A third-party logistics (3PL) company specializing in inventory management, order processing, and shipping handles fulfillment for the business.
3. Dropshipping
The supplier or manufacturer handles every aspect of the order fulfillment process.
4. Hybrid Solutions
This involves using some combination of the other three types of order fulfillment solutions.
Challenges Companies Face in the Order Fulfillment Process
Order fulfillment brings with it a host of challenges that businesses need to navigate. And shipping has been a serious issue in this industry for several years. Here are some of the top order fulfillment challenges that specifically concern shipping.
1. Slow Shipping Speeds
Today's consumers expect their online purchases to arrive quickly on their doorsteps. If your order fulfillment process is so complex that items linger in the warehouse too long or you don't have reliable shippers, this is going to impact the customer experience. There are likely competitors who are doing it better and faster.
2. Shipping Location Constraints
Customers rarely look at where the products they purchase are coming from before they click the "Buy" button. They only trust that a retailer will fulfill its promise of fast delivery. But this can be challenging when orders have to get dispatched to different locations and you only have one fulfillment center.
3. Free Shipping Expectations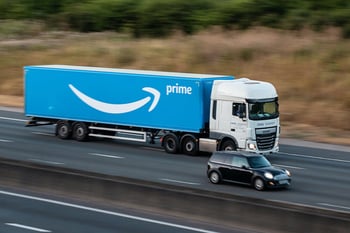 Over 75% of today's consumers expect free shipping for their online purchases. This is due in large part to the services offered by major online retailers like Amazon or Walmart. Free shipping can be challenging for smaller eCommerce businesses, which may need to find other ways to differentiate themselves.
4. Damaged Products
More than 36 million packages are being delivered per day in the U.S. Of those, over 10 percent are either misdelivered or damaged. That's over 1.3 billion lost or damaged goods! This can result in lost revenue and harm to your business reputation.
5. Inefficient Returns
In 2020 alone, the value of online goods returned by U.S. customers was over $550 billion. This was an over 75% increase in just four years. Not having an efficient way to handle the reverse logistics part of your business can be costly.
5 Order Fulfillment Shipping Strategies to Boost Profits
As you can see, any business that sells and delivers products faces some serious shipping challenges. But they aren't without solutions. Here are five shipping strategies your business can use in its order fulfillment process to improve results.
1. Establish Alternative Shipping Methods
Shipping carriers will continue to be overwhelmed in the coming years. Fortunately, you can leverage several different options to get products into your customers' hands. Develop relationships with several different shipping partners.
For some of your products, you might consider dropshipping as an option, especially if your supplier has a better shipping network. And don't be afraid to think outside the box and contract with third parties for portions of your order fulfillment.
2. Spread Out Your Inventory Strategically
If you are using a single warehouse for all of your orders, you may wish to reconsider this strategy. Some of your customers will be forced to wait much longer for their deliveries than others. And that wait will be extended even more during peak season.
When you analyze your sales history, you can get a better picture of where your typical customers live. Having regional warehouses or contracts with 3PLs in different locations might make more sense. This can also reduce those instances of damaged items since they will have shorter distances to travel.
3. Optimize Last Mile Tracking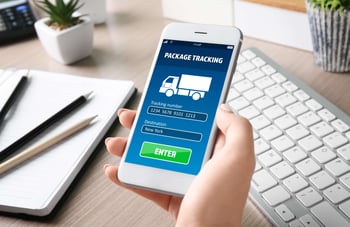 Customers not only want fast delivery. They also want to track their packages in real-time whenever possible. This provides peace of mind to the customer that you are fulfilling your promise of on-time delivery.
You can give customers complete visibility and transparency by using RFID tags and an integrated warehouse management system (WMS). As soon as the customer places their order, they will receive a tracking number they can use to follow the progress of the shipment to their doorstep. Tracking is an ideal way to reduce misdeliveries as well.
4. Simplify Your Reverse Logistics
Product returns will be a fact of life with online sales. But you can reduce the impact they have on your organization and the frustration for your customers if you simplify the process.
Having RFID tags in place for tracking is an excellent way to make returns easier. You can also give customers multiple options for returns, such as shipping them or returning them to a store.
5. Consider Using BOPAC and BOPIS
While many customers began shopping online during the pandemic, not everyone opted to have items delivered through the mail. There is still a market for some form of brick-and-mortar business, which can reduce your shipping costs substantially.
Last-mile delivery can be the most costly for online retailers. Instead, consider offering customers other options, such as buy-online-pick-up-at-curb (BOPAC) and buy-online-pick-up-in-store (BOPIS).
In a time plagued with supply chain issues, your order fulfillment strategy is more important than ever. Once you figure out how to manage your inventory and warehouse operations, your shipping strategies will make a big difference in the customer experience and your overall results.