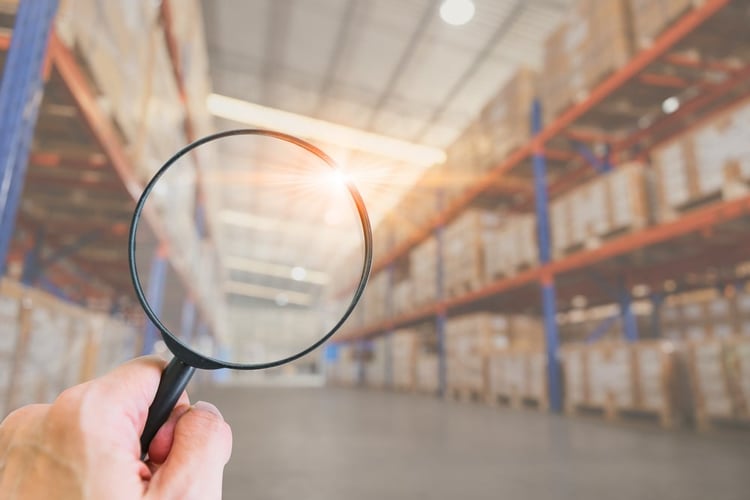 Quality control guidelines often get overlooked for the sake of speedy shipping. But do good QC rules really slow you down? By having quality control checkpoints in place, you can reduce shipping errors and expedite your fulfillment processes.
What is Quality Control?
Quality control is the area of logistics management that deals with various techniques and activities that are designed to assess the quality of products at various stages. A quality assessment is an evaluation using predetermined standards. When it comes to performing quality control before shipping, any product that fails to meet minimum requirements will need to be disposed, reworked, or otherwise handled according to established policies.
Unfortunately, many warehouses and distribution centers tend to overlook quality control, resulting in damaged products, increased returns, customer dissatisfaction, and financial losses. Even performing quality checks haphazardly with the goal of faster shipment isn't likely to produce positive results. Quality control needs to be performed at various stages in the production and fulfillment process, including: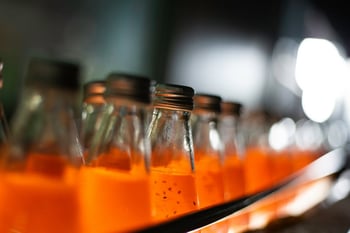 Quality control upon receipt

— Inspect any parts and raw materials that will be used in production or any finished products that will be placed for resale.

Quality control prior to production

— Inspect a "test product" that comes off the line for quality before completing a full production run.

Quality inspections during production

— Inspect items at various intervals during the production process.

Quality inspections after production

— Either a sample or 100% of the finished products are tested and inspected before leaving the production stage.

Quality control prior to shipping

— Orders placed by customers will be inspected, and nothing will be shipped that doesn't pass.
With four stages of quality control during the production process, a distribution center might assume that everything will be perfect once items get to the warehouse. But not every producer follows such a regimen, and a lot can happen between the factory and the distribution center. That's why a pre-shipment quality control program is essential.
The Importance of Quality Control Before Shipping
The purpose of quality control is to improve the efficiency and effectiveness of a business's entire logistics systems by implementing procedures to detect whether the products leaving are free of defects or damage. Those that aren't in perfect shape are returned to the manufacturer to ensure consumers don't have to receive inferior or defective products.
Here are just a few of the reasons it's vital that warehouses do quality control before a product is shipped:
Verify Order Accuracy
One of the most significant QC issues in warehouses is shipping out the wrong products, which is incredibly frustrating for customers. Even if the item is perfect, the order can be 100% wrong if something gets missed in the picking or packing process.
Ensure Product Quality
Quality control also inspects each item for any damage or defects prior to packaging. This last check ensures customers are getting the high-quality product they ordered.
Eliminate Delays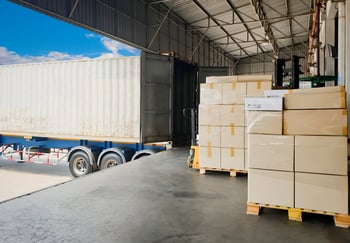 If your business just rushes products out the door, this isn't efficient if a large portion of them are defective. You can reduce the time and effort spent handling complaints and returns by addressing quality upfront.
Reduce Costs
Dealing with returns, shipping errors, and defective products is going to cost your business time and money. You can save significantly by making quality control a priority.
Protect Brand Reputation
If you fail to address quality prior to shipping, it will eventually impact your brand's reputation. As more consumers get damaged or defective products in the mail, they will tell others and stop buying from you.
Add Value
Ensuring quality prior to the shipping process adds value to the customer experience. Consumers will have more trust in your brand, which could reduce your marketing costs over time.
Improve Overall Efficiency
As quality control becomes embedded as part of your processes, your picking and packing will become more efficient. There will be fewer errors and more productivity from your workers.
Ways to Implement Quality Control in Your Shipping Workflows
When you improve quality control in your warehouse, you are elevating the entire order fulfillment process. Here are some of the ways you can implement quality control in your shipping workflows.
1. Establish Quality Control Basics
The first step in improving quality prior to shipping is establishing processes and tools that will help you understand patterns in errors so you can identify problems and eventually prevent them. Here are some basic tools used for quality control:
Cause-and-effect diagram

— identifies the possible causes of an issue.

Check sheet

— permits employees to check off tasks or can be used for inventory counts.

Flowchart

— displays a step-by-step diagram of a workflow to assist with incremental changes.

Control chart

— reveals how a workflow evolves with lines for upper and lower control limits.

Histogram

— shows the frequency of a specific dataset, which can be used for analyzing frequent problems.

Pareto chart

— illustrates the distribution of the issues so management can prioritize addressing them.

Scatter diagram

— reveals the relationship between two variables so management can further investigate the matter.
2. Inspect Individual Orders
Before you even get to quality control, make sure you have the right workers and processes in place for picking and packing orders. Then, to ensure your orders are fulfilled correctly each time, your quality control department needs to inspect them.
Each order should receive a once-over by trained QC inspectors who know how to spot a variety of different issues, such as damaged products, minor defects, or the wrong items.
3. Invest in Warehouse Technology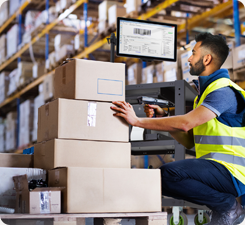 One of the most effective ways to improve your overall quality and customer satisfaction is to invest in warehouse technology solutions. Sure, it takes some time to perform quality control inspections. But you can save time and money by improving efficiency in other fulfillment areas.
Using RFID tags and mobile workstations throughout your warehouse can save your workers a ton of time and reduce many fulfillment errors. These can be combined with voice technology or wireless headsets to make order fulfillment and QC inspection hands-free.
4. Track Your Ongoing Progress
Many warehouse technology solutions, like a warehouse management system (WMS) will give you access to valuable insights. You can establish quality-related KPIs to track your ongoing progress.
Through tracking, you can learn which products have the most quality issues or which team members are the most productive. This can help you address challenges moving forward.
Order fulfillment is vital to the success of any business that sells products. But, there's a common misconception among warehouses that quality control slows operations. But the truth is that focusing on quality in your shipping process can reduce fulfillment errors and improve overall business results.