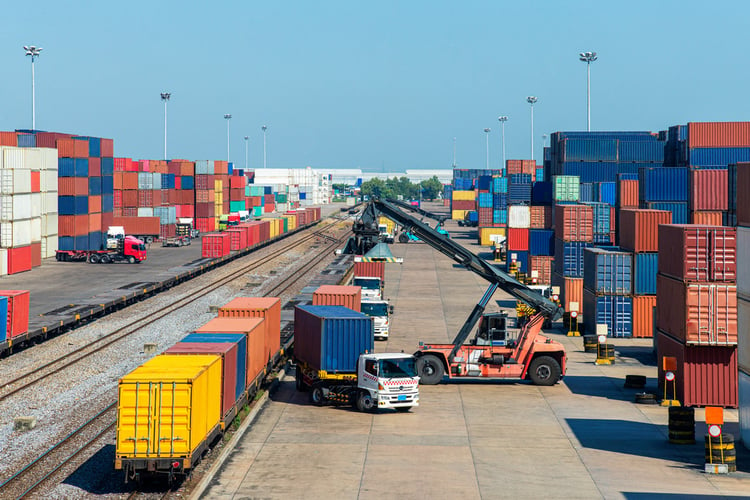 The shipping and distribution industries have been feeling the squeeze of supply chain disruptions ever since the beginning of the COVID-19 pandemic. Shipping capacities have been pushed to the brink as shipping containers and distributors are in high demand.
Global supply chain management is a delicate balance. Sea containers and steel trailers that distributors and shippers use to transport goods across oceans and highways are in short supply.
The result? A major backlog of inventory and supply chain imbalances—both of which are felt across the entire supply chain. What started as an issue only with ocean freighters and seafaring suppliers is not being felt domestically throughout North America with trucks and trailers.
Here's how these equipment shortages are showing up and what it means for global supply chain management.
The Ongoing Shipping Container Shortages
Perhaps one of the most significant challenges impacting the supply chain at the moment is a shortage of shipping containers. How can this be, when one would assume the number of containers did not change overnight?
The reason is port congestion, paired with increased demand.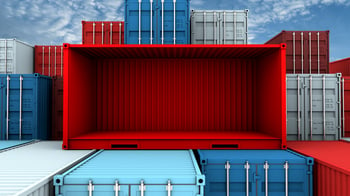 These sea containers and shipping containers are currently held up in ports, storage facilities, and sea vessels all over the world. When combined with severe congestion at ports, the goods sitting within these shipping containers are tied up, affecting the rest of the supply chain.
This congestion-related container shortage started early in the COVID-19 pandemic when many factories halted production. In reaction to this pause in manufacturing, those working in the supply chain held back many of the containers used to ship manufactured goods. Instead of sending these goods by land and sea, containers were delayed indefinitely at ports and storage facilities further inland. With no one to transport these goods, they just couldn't go anywhere.
This created a never-before-seen backlog of equipment and shipping containers. And while shipping and logistics companies have been working around the clock to catch up, COVID-19 just doesn't seem to let up, creating resource shortages in every industry.
For example, the recent COVID-related, two-month closure of the entire city of Shanghai has contributed significantly to supply chain issues since Shanghai is the world's biggest port. As a result, experts believe that nearly 12 percent of box ships around the globe are stuck outside congested ports for weeks longer than a typical timeframe. Further inland, distribution is similarly stalled, thanks to a lack of trains, semi-truck drivers, and available warehouse space.

Normally it might take around 45 days for goods to arrive stateside from exporters in China and Asia. Today, this timeline regularly exceeds 100 days. In another example, a chassis provider shared that the company's equipment is "tied up" approximately three times longer than before the pandemic.
An Added Complication: A Worldwide Chip Shortage
Similarly, the COVID-19 pandemic has also created a semiconductor chip shortage. While this may not seem like a huge deal in the supply chain, it's certainly not resolving any of the supply chain issues.
Globally, there is a pandemic-related shortage of semiconductors, which is negatively impacting the supply of microchips used in many different goods like robotic vacuum cleaners. But perhaps the most critical impact has been on the automotive industry. This chip shortage is expected to affect the manufacture of automobiles (including tractor-trailers) into 2024.
Consumers are witnessing this on car lots across North America and around the globe. But they may not realize that this is also affecting the production of new trucks to power the supply chain.
In fact, experts are seeing strong evidence of pent-up demand for Class 8 tractor-trailer models. According to TruckNews.com, manufacturers are struggling to keep up with consumer demand thanks to the shortage of microchips, and some are even reducing total order intake to "manage customer expectations and backlogs."
What's more, the publisher reports that around half of the earth's supply of neon, which is essential for chipmaking, is found in Ukraine. Because of the ongoing conflict there, production of neon has been halted since February 2022.
This chip shortage is only contributing to the already extreme supply chain crisis, making it even harder for manufacturers and those in warehousing and distribution to operate effectively without the vehicles necessary to get goods where they need to go.
Newcastle Systems: Your Support During Trying Times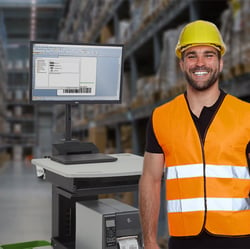 At Newcastle Systems, we understand that with supply chain issues in all industries, efficiency is key in every part of your operations. We're proud to provide tools to help jumpstart your systems and keep you going at maximum speed and precision.
We can help you process a dock full of pallets in record time, pick and pack orders efficiently, and label products and parcels with meticulous accuracy and speed. Newcastle Systems' carts fit right in across a range of sectors from industrial to retail and in a variety of settings including:
Warehouses
Distributors
Third-Party Logistics Partners
We serve everyone from the automotive, aerospace, and defense spaces to technology-driven goods, healthcare, and more. Ready to see how we can speed up your link in the supply chain so you can provide exceptional service and fast distribution? Connect with our team today.