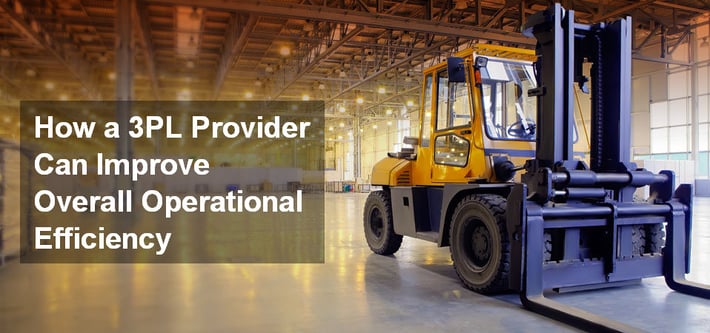 When shippers mix 3PL's elements of process efficiency, technology, and expertise in their supply chain, the results are powerful – it yields stronger, more cost-effective and efficient logistics operation. The relationship between third-party logistics providers and shippers is made up of a variety of elements that come together to make up the whole.
3PL carries out functions like distribution and transportation, reverse logistics and inventory optimization to make the supply chain run smoothly. What happens behind the scenes in 3PL operations often goes unnoticed by people looking at it from the outside. However, whether companies choose to outsource part or all of their supply chain to a 3PL, smooth customer service is the primary goal. After all, if there is a hiccup in delivery, the customer will blame the company and not its 3PL.
To keep customer complaints to a minimum, many leading companies have developed an automated solution for warehouse fulfillment that processes its direct-to-consumer orders in the same day. This affords real-time visibility of the inventory and orders, thorough tracking of serialized units, and integration of all outbound shipments.
With the strides that are being made in optimizing operational efficiency, many shippers prefer to stay out of logistics and focus instead on their core competencies. Companies increasingly believe in letting the experts handle the means of getting the right product to the right person at the right time. 3PLs introduce effectiveness and efficiency into the operations, which allows shippers to conserve their resources and costs, while maintaining higher service levels. If used capably, 3PL can help a company cement its competitive position in the global marketplace. So how do third party logistics providers accomplish all this? Let's take a look.
Experienced people
While it might sound like a cliché, the employees really make a company what it is and 3PLs are not exempt from this either. By staffing logistics technology experts and experienced supply chain managers, they offer a depth and breadth of expertise that shippers no longer have in-house. Once companies have decided to outsource their supply chain requirements, they lose the expertise and the people, and stop all investments in the required technology.
Without the guiding presence of this expertise, it is just not possible to manage the supply chain efficiently. For instance, navigating their way through the transportation industry can be tricky for shippers to pull it off on their own. Freight is one of the top five expenses and a lot of companies understand that they don't know how to manage it effectively. Ever since the deregulation, all carriers have adopted their own rules.
Shippers often don't understand why they are paying more when they are shipping the same products to the customers and buying the same raw material from vendors. Moreover, vendors and customers change their distribution patterns every year – they could have shut down a distribution center or might be asking to send the shipments directly to the retail locations. If you have the right people in place to explain the changes and break it down for you, not only will it be helpful, it will save you a lot of time.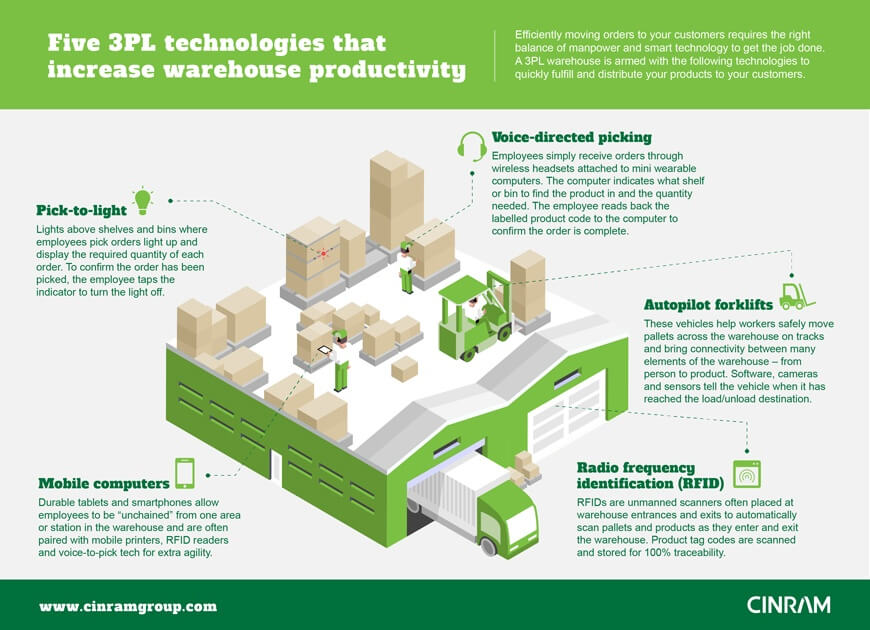 Process efficiency
Essentially, the supply chain is a group of related processes that take place during the journey of a product from the supplier to the end customer. So it should come as no surprise that 3PL is process driven. Whether they are handling only certain aspects of the supply chain or the whole, 3PLs make it a point to meet the demands of the shipper, with highly streamlined processes that run across a wide spectrum.
A lot of shippers are looking to remove warehousing and transportation assets from their books. They want somebody else to perform these functions. Transportation and warehousing were the most outsourced processes, according to a recent 3PL study. Shippers who outsource their supply chain processes find a lot of value in making use of 3PLs to fine-tune their business' niche areas or to introduce a new product. 3PLs are really helpful if the company has a lot of seasonal products, and the shipper is expecting increased demand in the near future, and wants the infrastructure to be set up quickly. 3PLs also offer a lot of expertise when it comes to entering new sales channels like e-commerce.
There is no denying that improving the process efficiency for its own sake is great, but most shippers are on the lookout for bottom-line impact. By outsourcing the logistics to a 3PL, they stand to gain a variety of cost savings, and it frees up their resources so that they can concentrate on other areas of their business. A lot of shippers who are looking for fuel surcharge relief turn to 3PLs.
Technology
Like every other aspect of a business, supply-chain has also gone high-tech. There used to be a time when companies relied on paper based inventory tallies and handwritten route guides. However, we are now at a stage where automation reigns supreme. For a lot of shippers, overhauling their manual processes and adopting the latest technology can be challenging and costly. It is a good reason to seek out a 3PL provider.
Technology has always been a value proposition of 3PL for years. Although that is being challenged by growing access to affordable warehousing solutions and on-demand transportation, it is still a major selling point. In addition, 3PL providers' ability to marry the latest technology with the existing solutions of shippers is the key. Automating and centralizing all the different supply chain functions or physical assets is another big reason why shippers engage with 3PL solutions.
Making it work
There is no denying that 3PLs offer a potent brew of improvements to their shippers – lower costs, improved customer service, faster speed to market, shorter cash-to-cash cycle, increased global capabilities and inventory turns, competitive advantage, and the ability to quickly adapt to market changes. While shippers are in the driver's seat as they are the customers, they play a very important role in making sure that their logistics support is successful. To accomplish this, they must be willing to collaborate and share any sensitive information with their 3PL provider. Logistics managers should ensure that the top executives in the company do not just think of 3PL as a vendor. It is an extension of the shipper's company – if they keep the channels of communication open and work together, it will lead to better end results.