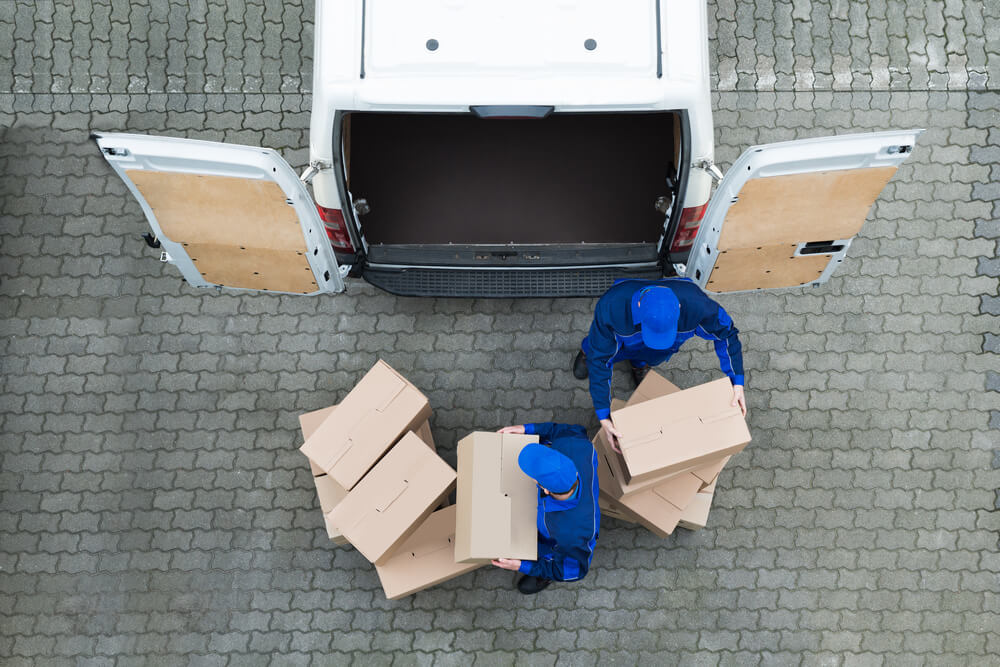 Everyone has had good and bad online shopping experiences. The worst experiences probably stay in your consciousness the longest, and that's not something you want people to associate with your brand. In fact, nearly half of consumers have stopped doing business with a company because of a poor customer experience.
One of the ways you can set your eCommerce business apart from its competitors is in the way it fulfills its orders. Specifically, how do you spring into action once an order is placed and what is the right order fulfillment process for your business?
What is Order Fulfillment?
When a customer places an order on a website, something has to happen to get that product to their doorstep. Order fulfillment refers to the complete process of receiving, packing, and shipping online orders to customers.
Order fulfillment is critical to your bottom-line results if you're an eCommerce business. Until the customer receives their order, the transaction isn't complete. Having a successful order fulfillment strategy is key for eCommerce businesses to build customer loyalty and remain competitive in this growing industry.
Steps in the Order Fulfillment Process
The process of order fulfillment generally takes place in one or more warehouses or distributions centers. It involves the sourcing and managing of product inventory, the processing and shipping of orders, and support for any product returns or exchanges. The specific steps in the order fulfillment process include:
1. Inventory Receiving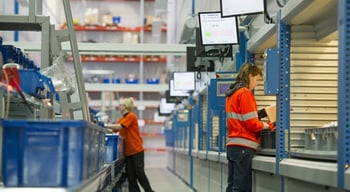 Products may arrive from a company warehouse, another department, or a third party. No matter how your business receives them, incoming inventory needs to be inspected and counted to ensure the quality is appropriate and the expected quantity is received. Barcodes or SKUs on the products are used to record inventory receipts and update internal records.
2. Inventory Storage
As goods are received by the warehouse, they are either immediately sent out to customers or stored on the shelves to fulfill future orders. Ideally, a warehouse won't store inventory long-term but instead create a process that allows for a steady flow of products in and out of the facility.
3. Order Processing
Every eCommerce business needs to have a reliable order processing system. This should be an integrated software system that seamlessly takes a customer order and directs the order fulfillment process from start to finish. Most warehouse management systems can integrate with eCommerce software to accomplish this.
4. Product Picking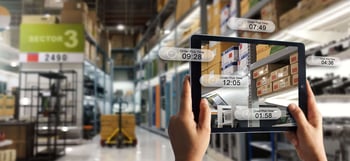 Workers in the warehouse, or robotic systems, will be tasked with "picking" the purchased items from the shelves or bins. The worker will get a list of SKUs, locations, and the number of units to pull. Many warehouses are using automation solutions, such as voice technology and wireless headsets, to improve the speed and efficiency of the process.
5. Order Packing
The next step in the fulfillment process is to pack the orders for shipment. The packing team, or a robot, will choose the appropriate packing materials according to the weight, dimensions, and type of product being shipped. Optimizing this part of the process is vital since space on delivery vehicles is currently at a premium.
6. Order Shipping
The order exits the warehouse with the appropriate carrier or shipper — FedEx, USPS, UPS, or a private transportation company. Most of these carriers have rules about package dimensions and weight. Warehouses will often have special agreements with carriers to cut down on costs and ensure timely delivery.
7. Order Delivery
It's not uncommon for an order to pass through several carriers before it reaches the customer. For example, UPS might take the package from the distribution center to the customer's city, where it is transferred to USPS for the last-mile delivery to areas where the original carrier doesn't service.
8. Reverse Logistics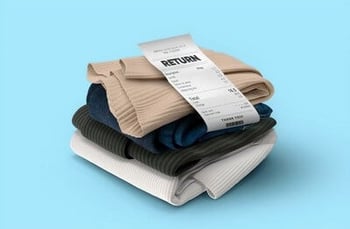 Roughly 20% of all online purchases will result in a return. This happens for a variety of reasons - damaged goods, wrong size, recalls, etc. Your eCommerce business needs to have a system for reverse logistics as well. If there is nothing wrong with the product, it can be restocked and resold. Otherwise, it might need to be reconditioned or recycled.
Different Approaches to Order Fulfillment
Now that you know the steps in the order fulfillment process, how can your eCommerce business get these done? There are basically four different approaches to order fulfillment you can use:
In-House

— When you handle order fulfillment in-house, this basically means that you are taking care of all the steps listed above internally.

Third-Party

— When you use this model, you outsource all order fulfillment activities to an outside vendor, such as a third-party logistics (3PL) provider.

Drop Shipping

— Drop shipping is not uncommon with eCommerce sales. The online retailer sells the item, but it is produced and shipped by the manufacturer. This takes the burden of fulfillment off of your hands, but you also have less control over the process. Shipment costs and times can be significant, which can impact the customer experience.

Hybrid

— When you use a hybrid model, you are combining two or three of the above-listed models. For example, you might choose to store and ship some items in-house and drop ship others.
Choosing the Right Order Fulfillment Process for Your Business
eCommerce businesses have many options when it comes to order fulfillment. Depending on the resources and skills available in your organization, you may prefer either outsourced or internal fulfillment.
Outsourcing order fulfillment will allow you to focus on other things, like selling and producing your products. This might also be an excellent option if you don't have access to the resources to handle fulfillment in-house.
But in-house order fulfillment has its advantages. You have much more control over the process and can ensure an optimal customer experience. If you find yourself somewhere in the middle, you might want to choose a hybrid model.
Order fulfillment is a vital part of running a successful eCommerce business. But the steps and scale of the process can be challenging for any business. Once you understand your various options, you can choose the right order fulfillment process to deliver the best customer experience and achieve your overall business goals.