Savings Start With Investment
It's well-known that some of the best ways to save and improve productivity involve investing in your business first. Hiring a top sales person who performs pays for itself quickly. Building a new Distributio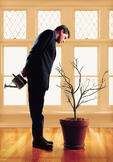 n Center near a major delivery service shipping hub saves on overland shipping costs. Additional training of staff above and beyond can pay for itself in reduced accident rates and insurance costs.
But some investments cost less than others, and in some cases may not only save more, but do it more quickly or change your business in other ways.
The Long Hard Road of Over-Investing
While wireless internet technology now lets employees take their laptops or tablets with them anywhere in the workplace, businesses still don't get the full benefit of this breakthrough because employees can't wander too far from their high-speed label printers, precision scales, bubble wrap and other critical accessories that go with their work.
The traditional approach to improving productivity has not changed much from it's pre-wifi days and usually involves some major work in one or more of these areas:
Process and Workflow Re-Design
Software Changes or Upgrades
Equipment Upgrades or Expansion
Re-configuring Facility Layouts
All of these options are big efforts that involve lengthy planning, operational disruption, process and software engineering, facility design and construction work and most of all, very large budgets. If none of this sounds attractive in a recession from either lack of time or budget, what are the alternatives? What if it were as easy as saying "mobile cart" and "power pack"?
The "Mobile Cart": A 4 Wheeled Process Re-Engineering Solution
With a custom-configured mobile cart, any business can take it's entire workstation and put it on wheels, with all of the equipment powered by an on-board power pack. Most workstations can be set free from their cables for less than $3000, with the benefits being so much greater - so quickly:
5 Ways Mobile Carts and Power Packs Can Change Your Business
Staff Productivity- with teams now able to take their workstations with them - be it to the receiving dock, the stock aisles, the retail floor,

or the packing station - you save time from the massively reduced footsteps versus the walking required prior to going mobile.
Space Productivity - in a warehouse, for example, mobile workstations allow for higher processing capacity, reducing the need to add space as you approach your old measure of capacity.

Reduc

ed Inf

rastructure Investment

- with the additional capacity gained from the mobile workstations, you can leverage your existing processes and workflows and put off or avoid costly process re-engineering work and the infrastructure investment resulting from it.

Reduced Workstation Equipment Needs

- Stationary and Mobile Workstations do not convert on a 1:1 ratio. In some cases, replacing your stationary workstations can be accomplished with nearly half the number of mobile workstations, meaning fewer printers, computers, scanners, etc. are needed.

Electricity Savings - A workstation configuration with fewer workstations not only requires less equipment, but far less energy. And with your workstations being "off the grid" during peak rate hours while using power packs, you use only the night-time rates and only to charge the power packs, not run the whole station.
Examine Your Opportunities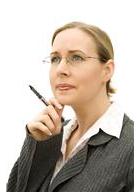 So while it is safe to assume everyone reading this has long ago thought they had taken full advantage of what Wi-Fi can do for their business, if your workstations are still sitting in one place, then it is clear you may have quite a bit more benefit to gain from "going mobile" with a mobile cart and power pack system for your facility. Look around - where do you see a potential opportunity to change your business?