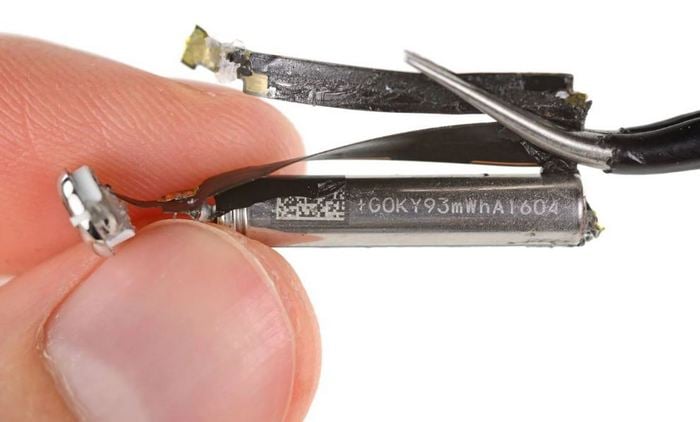 It's not in our culture here to talk about ourselves too much, nor our products. We especially don't like talking about OTHER products because we like to think ours can speak for themselves. That's why nearly everything we publish here in our blog and white papers are about the things we know that help our readers the most – things like process, automation, warehouse management, lean practices, and more. And we always enjoy the feedback we get year-to-year that tells us you want more content like that, especially in regards to process and measurement.
This week – we are breaking all of our rules.
We're going to complain about another product
We're going to talk about one of ours and…
We're going to be a bit boastful about it too.
But read on, and you'll see why.
Even Apple Isn't Always Perfect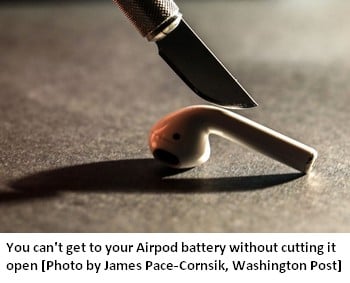 At the end of 2016 Apple came out with yet another product that immediately jumped to the top end of your teens' holiday wish list while simultaneously making you feel uncool for not having your own as well. Of course, we are speaking of AirPods, which were a great innovation with a now ubiquitous form factor that has spread to other brands too.
However, it turns out they are not as perfect as they seem. In a recent piece published in the Washington Post's Technology pages ("Everyone's AirPods Will Die…."), it turns out that these trail-blazing, cord-cutting, fashion-king making accessories are – disposable.
Why? Because the batteries will die in 2-3 years and worse – THEY CAN'T BE REPLACED. The article is worth a read. While the same is apparently true of similar ear buds from Amazon and Microsoft, this is apparently a pattern with Apple who was rated poorly by Greenpeace for having "consistently made it more difficult for customers to repair their devices, replace their batteries, or upgrade the devices so that they continue to stay in use."
We launched our Nucleus in 2015 because we knew we could do something that worked better for our customers AND improve on what kind of impact we have on our resources. We still have that goal in mind when we set out to design a smaller version of it we call the "MINI".
So yes, we're breaking our rule today to gloat a bit over someone else's bad battery design. But we won't dwell on it here.
Check Out OUR Battery Design!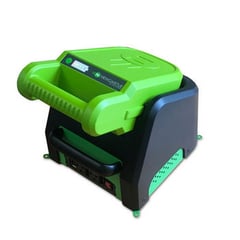 We're using this opportunity to give you a sneak peek at our newest addition to the PowerSwap family – the PowerSwap Nucleus MINI. It's pack the power you need for a light workstation (i.e. laptop, scanner and small printer) and is small and light enough to be easily mounted to almost any cart in your facility.
Coming early in 2020, here's a few choice things you'll love about the new MINI:
Powers a laptop, scanner and small printer combo for 4 hours
Compact size at 8.5" W x 10" L x 8" H weighs in at only 5.5 lbs
Our unique Lithium Iron Phosphate chemistry provides 3,000 cycles – 10X more than standard Lithium batteries.
And a price point that make it easy to power your entire fleet of carts!
Get a Sneak Peek, And Reserve Yours Early
See the complete datasheet, more photos and a short video. We're hoping you'll agree we weren't out of line talking about our own design today!
Questions? Suggestions? Let us know.