Order picking is the most labor intensive and error prone process in the warehouse.
We offer NEW solutions which are ideal for pick and pack, single line items, batch picking, manual and RF picking. You can increase productivity by over 50%!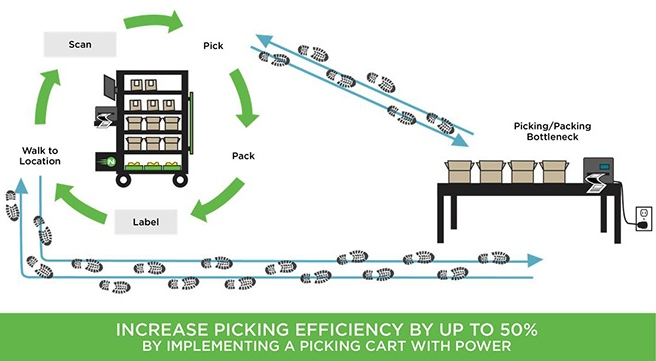 Mobile powered picking carts can help you: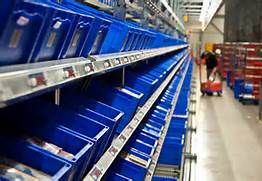 Label at point of use
Enter data into a full-sized screen
Pick, pack & label directly at the cart:

less touches
less errors
increased throughput

Reduce cost per pick
Implement pick to light capabilities
Increase productivity by over 50%
With picking being the largest labor cost in a typical facility, deploying mobile power carts and workstations can have immediate impact on both your turns and bottom line by eliminating wasted steps.
---
Before and After Using Mobile Powered Carts
Here's an illustration of what one warehouse looked like before and after the implementation of a Newcastle Systems PowerPick Station mobile powered picking cart: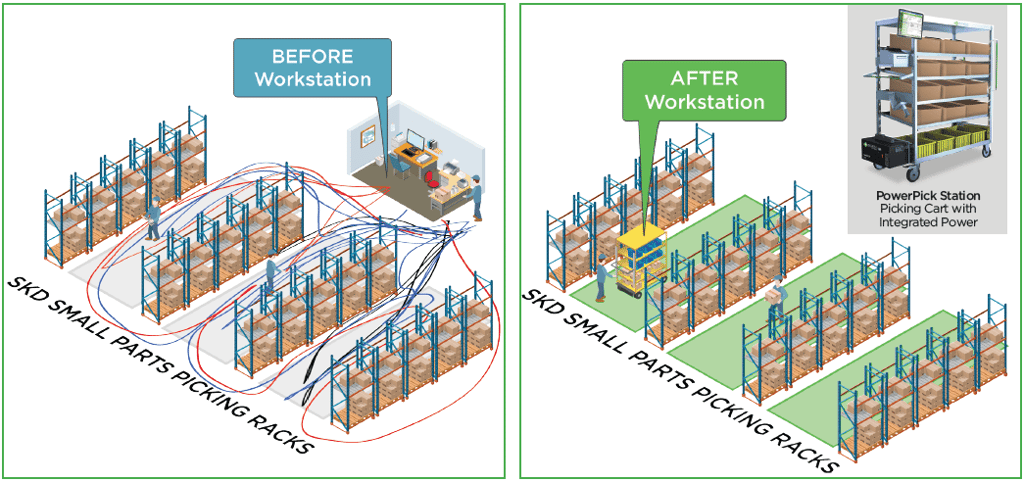 ---
Recommended warehouse carts and products by process:
Receiving > Returns > Inventory Control > Picking > Packing > Shipping