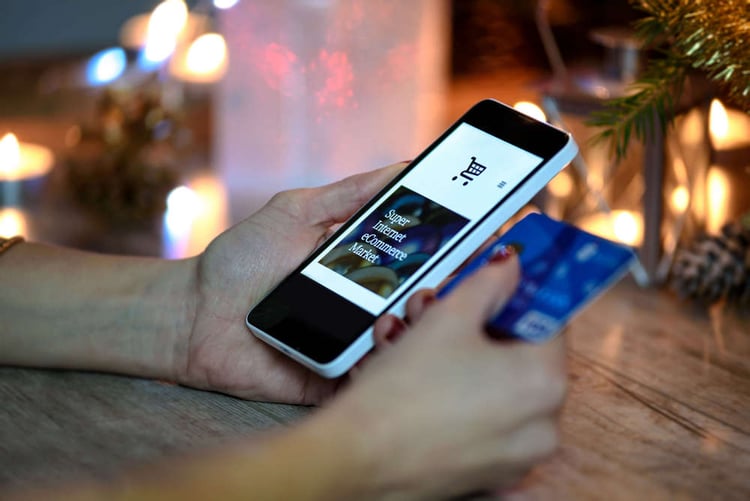 eCommerce has revolutionized the way we shop and get products into the hands of customers. The COVID-19 pandemic has accelerated the growth of online shopping as many consumers turn to eCommerce for daily needs like groceries and other items such as clothing. In fact, U.S. eCommerce sales are projected to reach $1 trillion for the first time in 2022 and account for over 20% of retail sales by 2024.
Connecting consumers online with products and the brands they love is the easy part. What isn't quite as simple for many eCommerce providers is the logistics part of the equation. Specifically, once an order is placed, a business needs to efficiently locate, package, and ship the item to the consumer. And, sometimes, they must also handle returns.
eCommerce can be a lucrative part of any business. But, let's face it - it can also present a host of challenges. Customers expect a fast and seamless shopping and delivery process. Here is why eCommerce fulfillment needs to be a high priority, some of the most common eCommerce fulfillment mistakes, and how you can address them.
Why You Need Top Quality eCommerce Order Fulfillment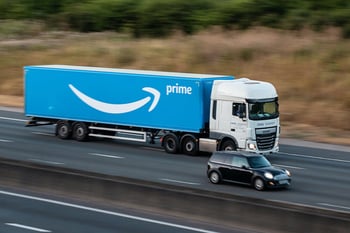 The order fulfillment process starts when a customer orders a product. What your business does next are some of the most critical components of a healthy logistics process.
Without high-quality order fulfillment, you risk damaged items, shipping delays or mistakes, and, worst of all, lost customers. If you outsource order fulfillment, you might not be aware of the errors that a partner is costing your business.
According to one study, 69% of consumers are likely to shop elsewhere in the future if an item purchased online isn't delivered within two days of the promised date. Whether you handle order fulfillment in-house or use a third-party logistics partner, recurring errors in this part of the business can damage your brand's reputation and impact your overall results.
8 Common eCommerce Fulfillment Mistakes
Imagine thousands of products heading out the door to countless customers, all involving different delivery times, costs, and shipping carriers. There's nothing simple about it, and how you handle order fulfillment can make or break your business. Here are eight of the most common eCommerce order fulfillment mistakes and how your business can address them.
1. Incorrect or Damaged Orders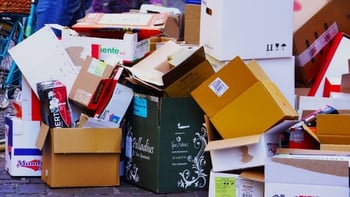 One of the first mistakes eCommerce businesses make relates to incorrect order information. If you have an inaccurate product description on your website, you're likely going to get a lot of unhappy customers, negative reviews, and product returns. An inefficient system can also lead to errors in order fulfillment, meaning the wrong items or damaged products are sent to customers, which is another costly mistake for your business.
You can address these problems best by using a warehouse management system (WMS) that loads accurate product descriptions into your eCommerce system and helps your workers accurately fulfill orders. Inventory safety and quality control measures can reduce instances of damaged items being sent to customers.
2. Poor Inventory Management
When a customer orders a product, you need to be able to locate it quickly and easily so that it can be shipped without delay. If your warehouse isn't well-organized, you may have trouble finding items or face unexpected stockouts, resulting in shipping delays.
To avoid these problems, have a high-quality WMS system in place and consider integrating other technology solutions, such as mobile powered industrial carts for warehouse management.
3. Wrong Warehousing Space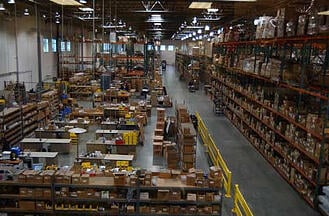 Having enough warehousing space is critical for the success of your eCommerce business. But how you use the space you have is just as important. Whether you outsource order fulfillment or not, proper warehouse layout and management should be a priority. For example, high-volume products should be located closer to packaging and loading docks and you can use vertical space to your advantage as well.
4. Failure to Deliver On-Time
Today's consumers have become accustomed to next-day shipping. And many will look elsewhere if they don't get the fast service they expect. While your business doesn't necessarily have to ship everything same day or next day, it should deliver on its promises.
You can meet your customers' expectations by tracking your inventory closely and replenishing it automatically when necessary. Have the right technology, systems, and shipping partners on hand to handle high-volume seasons.
5. Manual Tracking

In today's digital age, there's no reason to use manual tracking of inventory items or customer purchases. The right WMS paired with other technology solutions like RFID tags and mobile carts can automate this process entirely. You'll know when inventory arrives at your warehouse, how much you have, when orders have been packed and shipped, and can give customers the tracking data - all through an automated system.
6. Insufficient Communication
When you sell items online and run a complex logistics machine, mistakes will happen. But what isn't acceptable is not communicating with customers about them when they do. It's important to remember that customers are counting on your promises and might have support questions that you can easily resolve.
You can keep the lines of communication open with customers by using a variety of tools. A Knowledge Base on your website can answer some common questions. You can also use a live chat feature to deliver more personalized service.
7. Paying Too Much for Shipping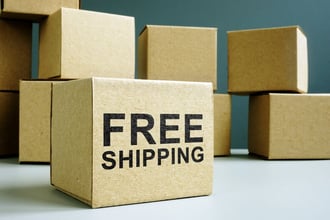 Online retailers struggle with what to charge customers for shipping and how to get the best rates from shipping partners. If you outsource eCommerce fulfillment, you're probably going to get better shipping rates from partners because you are pooling resources with other clients for the highest volume discounts.
When it comes to what you should charge customers, you'll likely find out through trial and error. Keep in mind that many customers search for free shipping. So, if you can offer this, even with a threshold ("Free Shipping for Orders Over $99"), you'll likely get better results.
8. Lack of eCommerce Reverse Logistics
Even the best-run eCommerce store is going to experience customer returns. People purchase the wrong size, color, or model #, or receive damaged items and need to send them back. How you handle reverse logistics is a vital part of the customer experience.
Unfortunately, too many businesses treat this part of the business as an afterthought and don't handle reverse logistics well. Your business can do better by setting up a staging area to receive and inspect returned items. Quickly process refunds for customers and return what you can back to inventory for re-sale.
At first glance, order fulfillment might seem like an uncomplicated task. But anyone involved in the eCommerce business knows that it can be challenging. Because it is such a vital part of your business and the customer experience, it makes sense to invest time and resources in the processes and technology that will give you the best possible results.