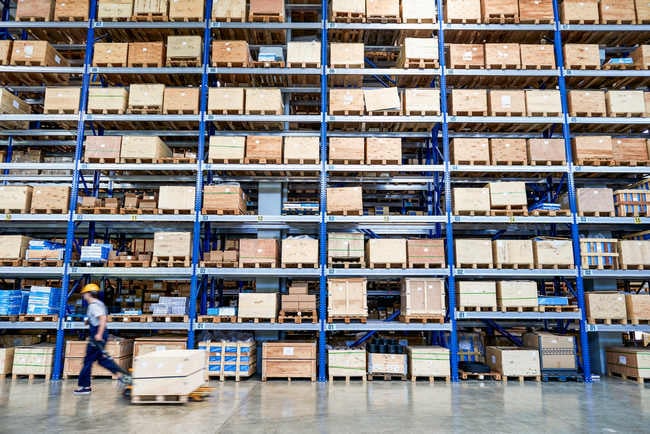 It's easy enough to assume that your warehouse is efficient when your shelves are stocked and customers get their products on time. But how many organizations can claim 100% success with those items? Even so, you'd be amazed at how some adjustments to your strategy can make an impact on your business's bottom line.
Good warehouse efficiency is not only about getting products out the door on time and having everything in its designated place. It's also about maximizing productivity to improve the customer experience, create a better working environment, and save money.
Whether you have a small warehouse or a multi-channel operation, it makes sense to review your processes and solutions to see where you can achieve some gains. Here are five tips for improving warehouse efficiency that are sure to produce the results you want.
1. Optimize Warehouse Layout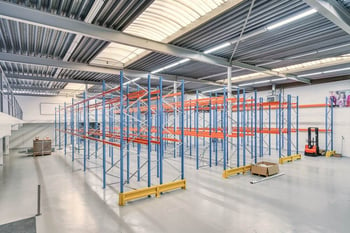 It's obvious that warehouses with the best efficiency are also the ones with the best layouts. But, even a well-planned warehouse can become difficult to manage if your staff isn't following the right procedures. But the first step is to get the foundation in place with a proper layout.
A good warehouse design addresses common operational challenges like lost inventory, receiving and shipping bottlenecks, lengthy picking times, and unsafe storage practices. With proper planning and the right layout, a warehouse should be able to overcome these issues.
The best-optimized warehouses will be laid out based on sales volume. If you have a warehouse management system (WMS), access your order reports to figure out which of your products have the highest volume and move them closest to the shipping and receiving areas. This way, these goods won't have to travel as far as they enter and leave the warehouse. Other areas to address in warehouse layout include travel lanes, shipping and receiving areas, and the storage environment.
2. Improve Warehouse Storage
Your warehouse is technically out of space when it hits 85 percent of its capacity. But few warehouses are optimized to the point they use the space correctly. Even at half capacity, a warehouse can get congested if the storage space isn't being used as it should.
Warehouses can quickly run out of space due to a variety of factors. These include poor inventory control methods, a bunch of hot-selling products that require more space, and obsolete inventory that is hogging valuable shelf space. Some of the ways you can improve your warehouse's storage space utilization include: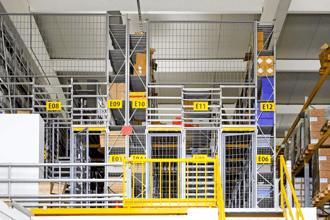 Go vertical

— Most warehouse owners neglect their vertical space, which is valuable real estate. You can add a mezzanine to your warehouse to nearly double your floor space. Different types of warehouse storage racks can also help you access vertical space.

Narrow aisles

— You can save up to 20 percent of your space by narrowing your warehouse aisles up to eight feet. Be sure your lift equipment can still operate before you make this commitment.

Change storage mediums

— Consider moving from single-deep racks for storage to double-deep racks.

Use directed put-away

— Instead of just dropping incoming pallets "wherever," directed put-away finds strategic locations for incoming inventory.

Get temporary storage

— If you have seasonal surges in your business, you can use temporary storage solutions like trailers to add the space you need.
3. Leverage Warehouse Technology
If you manage any type of warehouse in today's environment, it makes sense to take advantage of various warehouse technology solutions. You should start with a cloud-based warehouse management system (WMS) that will manage your inventory, automate accounting and scheduling, and give you real-time data about your business.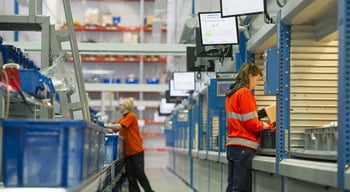 There are a variety of technology solutions that can help your business streamline its operations and provide more visibility throughout the supply chain. For example, many warehouses are now implementing RFID technology for tracking purposes. This allows the warehouse to track a single item or pallet from a shipping source to the warehouse and back out the door to the customer.
A warehouse can also leverage things like mobile powered carts and headsets to streamline the picking and packing process internally. Instead of having a worker walk back and forth to collect paperwork and fulfill orders, they can get the information on the warehouse floor, reducing the time to complete the tasks and improving accuracy.
4. Address Reverse Logistics
Not all warehouse activities involve storing fresh inventory or getting products out the door to customers. Some items come back in the form of returns, recalls, or end-of-life programs. Referred to as reverse logistics, this process can create bottlenecks in a warehouse if not managed properly but add value to a business when given priority.
Your warehouse can address reverse logistics appropriately by creating an effective returns, intake, and recycling process. When customers contact you for a return, it should be handled through your WMS so that there is transparency throughout the process.
You can set aside a space in your warehouse to inspect returned items and decide whether they can be sent directly back to inventory, need repair, recycling, or can be sold at a discount.
5. Track Progress and Adjust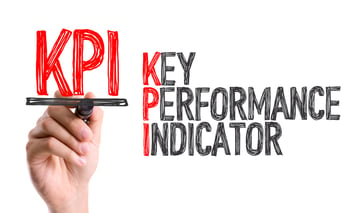 It's tough to improve a business without data telling you how you're doing or what needs improving. Fortunately, your various technology solutions will give you the information you need to track your performance and make more informed business decisions.
Identify key performance indicators (KPIs) that are specific to your business, such as volume per man-hour, truck time at dock, cost per line item, average inventory age, and receipt accuracy rate. Measure these KPIs to create benchmarks and make adjustments to your warehouse processes in areas that need continued improvements.
Regardless of how well your current warehouse functions, there are always opportunities to improve efficiency. Several areas may require your attention, such as staffing, inventory control, and reverse logistics. When you employ the right solutions, you will realize improved customer satisfaction, lower costs, and better overall results.