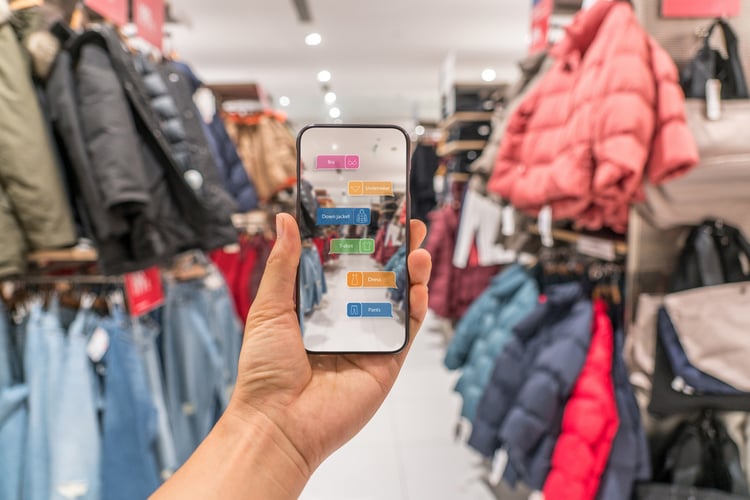 The eCommerce industry is constantly evolving, and this year hasn't been any different. The global pandemic has accelerated growth in online shopping as more and more consumers are realizing the benefits of buying what they need and want from online sellers. At the same time, eCommerce providers are continuing to evolve to create a better customer experience, become more competitive, and foster growth. Here are some of the top 2022/2023 trends in eCommerce that you can use as a benchmark for your business.
1. Growth in Online Shopping
Shopping is now the most popular online activity, with more and more people choosing to buy products from online sellers. During the pandemic alone, eCommerce sales just about doubled. According to the latest eCommerce statistics, eCommerce sales totaled roughly $4.9 trillion globally in 2021. This figure is forecast to grow by 50 percent over the next four years. And by 2040, about 95 percent of all purchases are predicted to be via eCommerce. What these stats tell us is that eCommerce sellers need to prepare for even more growth, or they risk being left behind.
2. Rise in Mobile Shopping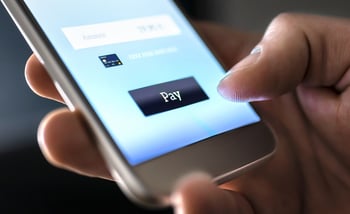 In addition to overall eCommerce growth, mobile shopping has been exploding in popularity in recent years. Consumers increasingly shop for and purchase products using mobile devices like phones and tablets. Online sellers would be wise to adopt a mobile-first approach to eCommerce, which is designing an online interface primarily with mobile users in mind.
3. Voice Shopping Shows More Growth
Voice shopping is also becoming a more popular activity. Major online retailers like Amazon, Walmart, Alibaba, and many other sites already offer voice shopping. This online trend was kicked off in 2014 when Amazon launched Echo, the brand's smart speaker. By now, over 30 percent of internet users have used a voice assistant to look for or purchase products. And you can expect that figure to continue growing thanks to the convenience of speaking into a device and having it order what you want.
4. Multichannel Personalization
Today's customers want a more personalized shopping experience with the brands they support. On the surface, it might seem suspect that an online business knows what type of clothing you prefer and even your size. But many consumers have moved past the privacy issue in favor of convenience and a more personalized experience. This works well when eCommerce sellers have stakes in several platforms and niches, where they can use the data they collect to boost customer engagement and loyalty.
5. Social Media Connects With Online Shopping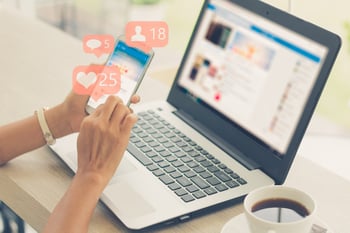 Social media is primarily a means for people to connect with each other. But, in recent years, it's also become a way for brands to connect with their target audience. Taking things a step further, eCommerce sellers are thrilled to be able to sell directly to consumers through some social platforms, like Instagram Checkout. In addition to this strategy, eCommerce sellers can make connections with social media posts, videos, influencers, and paid ads.
6. Better Payment Processing Options
Believe it or not, eCommerce businesses lose a lot of potential sales over payment processing issues. When an online seller makes it too difficult to pay for an order, cart abandonment rates will soar. So a growing trend in this industry is to simplify the eCommerce checkout process. This involves:
Having fewer steps in the checkout process

Not requiring shoppers to create an account to make a purchase

Being transparent with all costs and policies

Offering multiple payment options
7. Focus on Green Consumerism
One thing that is influencing customer choices more is environmentally-friendly practices. Consumers of all ages are now willing to spend more on sustainable products. eCommerce sellers can gain a competitive edge by making sure they are choosing greener products and packaging as well as adopting environmentally sound practices.
8. Increased AI in eCommerce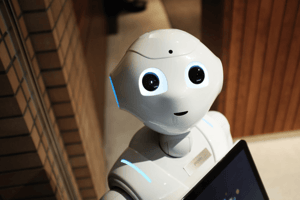 A growing number of organizations are leveraging artificial intelligence (AI) to improve their processes and workflows. And eCommerce sellers are no exception. AI helps online sellers deliver a more personalized customer experience. Sellers can use AI for better forecasting as well as order tracking and service after the sale.
9. Subscription Models Improve Retention
Securing new online customers can be a costly and lengthy process. And eCommerce brands want to avoid having one-off customers as much as possible. One way retailers are boosting retention rates, and revenue is by using subscription models. According to Kearney, nearly 35 percent of weekly online shoppers use subscriptions. With the right business and fulfillment models, those figures are sure to grow.
10. More Use of Video and Augmented Reality
Video and augmented reality (AR) have been game-changers for eCommerce businesses. Video has become an excellent way to engage customers by informing them about your products. Sellers can create video demos and showcase products much better than using just images. Augmented reality (AR) takes things a step further. With this technology, customers can see the item they're shopping for in 3D or depicted in other ways that enhance the online shopping experience.
Importance of Watching eCommerce Trends
Why the emphasis on tracking eCommerce trends? Simple. If online sellers want to remain competitive, they must remain in tune with what is happening in their industry. And a big part of this is improving the customer experience.
The ultimate success of your online business largely depends on how well it treats its customers. What processes and technology are you using to process orders fast and efficiently, provide transparency throughout the supply chain, and handle reserve logistics seamlessly? As we move through 2022 and into 2023, you can implement various strategies to stay in front of your competition and, more importantly, deliver the level of service your online customers expect.