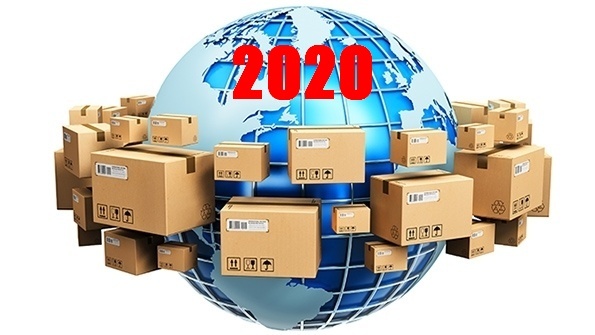 Just like any other industry in the global economy, third-party logistics relies on technology to make things go smoother, faster and more efficiently for everyone involved. Advances in "smart" technology, data analysis and mobile devices all seek to make 3PL cutting edge in terms of moving products along the supply chain with as little pain as possible.
The world revolves around logistics. Without logistics, companies don't get supplies and customers don't get your products. Logistics are complicated and labor intensive. Luckily, with a little investment in technology now, logistics companies can save a ton of time, money, energy and labor with some coming advancements.
Discover 11 positive main trends facing 3PLs from now until 2020.
1. More Collaboration
The overall goal of 3PL technology is to bring together stakeholders in the business. Mobile technology, cloud-based systems and partnerships form the basis for real-time data consumption that is crucial to logistics companies and their customers. Suppliers and vendors collaborate with third-party logistics to make resupply and shipping decisions using real-time analysis.
Partners share this information through secured networks, so your cybersecurity should be top-notch with best practices to prevent data breaches. Your partners on any side of a supply chain should have similar security measures to safeguard your data. An all-in-one platform should have robust security to prevent a loss of private data.
2. Smart Technology
Your company has all of this data, but what do you do with it? That's where smart technology comes into play. Transportation management platforms embrace the entire spectrum of complete data analysis including scanning a shipment, uploading the information to a database and then making conclusions based on a steady stream of data.
Data is fantastic, but the right program compiles it, analyzes it and creates reports for you to examine. You need the right data analysis software so you can make conclusions based on your data collection. When smart devices send data to your software through wireless connectivity, you need the right aggregators and analyzers to interpret the data.
3. Sharing Information
The key to using this information and the reports created from your data involves sharing it. Cloud-based systems let partners, stakeholders and relevant staffers have access to the same real-time feeds. This increased transparency among partners increases collaboration and innovation while making logistics more efficient. Between 2017 and 2020, expect collaboration to improve with encrypted information shared through mobile devices.
4. Mobile Apps
Mobile apps do more than streamline operations. They reduce paperwork, allow tons of cloud-based storage and help run RFID scanners. By 2020, get ready to move into a truly paperless business.
5. Inventory Management
Inventory management systems combine all of the best technologies, including mobile devices, apps, real-time data and RFID tags to accurately track what you have on hand at any time. Rather than taking yearly inventories like companies did 20 years ago, by 2020 you should have up-to-the-second inventory control.
6. Supply Chain Visibility
Because real-time data makes the supply chain visible to stakeholders along every length of the chain, suppliers can make changes based on data from farther up the chain. Meanwhile, the middle company on the chain can see what raw materials or parts a supplier creates. The manufacturer then sees what's going on when shipping things out to customers.
7. Automation
More automation doesn't mean getting rid of jobs in your warehouse or shipping center. Instead, jobs shift to more important aspects of your business. Automated processes, self-driving vehicles, sensors, RFID tags and pallet jacks using GPS systems make accessing your warehouse easier. This saves labor costs, but also prevents injuries, delivers products faster and saves staff time so workers can focus on things that humans can do.
8. Managing Staff
Technology isn't just about managing machinery, data and information. Data can manage your employees, too. Automated systems track employee efficiency, measure accuracy of orders, alert managers to any changes in KPIs and monitor efficiency of multiple carriers.
9. Globalization
We live in a global economy, and companies need to understand that other countries have laws and standards that differ from the United States. Plus, currency exchange rates also change on a daily basis. The right tools and software keep you abreast of changes in the shipping industry worldwide. When more emerging markets come online by 2020, you need ways to connect to overseas companies to receive and deliver products.
10. Diversification
The key for animals to survive is to diversify genetics. The same is true for survival of companies. Companies must diversify to survive. Just look at the coal industry and how natural gas and fracking put coal mining companies out of business in the United States. If the coal companies had diversified their holdings, like branching out to renewables or oil, perhaps these companies might have survived a changing economic climate.
Instead of just shipping one product or one class of products, logistics should focus on multiple parts of an industry. Create solutions for customers that aren't just about shipping. Create other avenues to generate revenue, such as online ordering, easy returns and inventory management. Expand your software to benefit partners.
11. Sustainability
Environmental sustainability is important to customers who want to save the planet. Using less paper, less energy in your buildings and reducing your carbon footprint are great marketing tools to bring up to customers who look for an edge in their markets.
Newcastle Systems offers ways to make your staffers more efficient. Contact us today to see how our mobile workstations improve efficiency, blend in with your warehouse structure and take your operation to a new level.