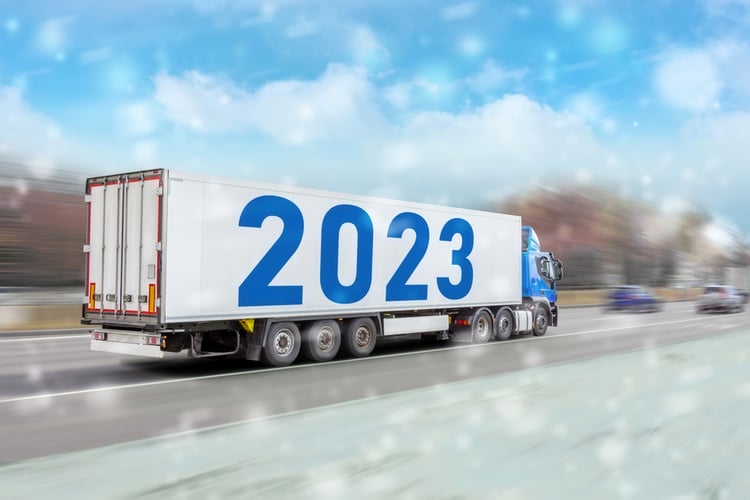 The height of the COVID-19 pandemic might seem as if it's well in the rearview mirror. But the supply chain troubles first revealed by the global healthcare crisis remain serious challenges for businesses.
Most businesses were entirely unprepared for the massive supply chain disruptions triggered by the pandemic. But those challenges were only the beginning as companies faced issues like the Great Resignation, rising inflation, global unrest, and freak weather events.
In the meantime, consumers still expect products to reach shelves or their doorsteps without delay. So, how are businesses coping, and what will the supply chain look like in the coming year? Here are some supply chain trends to watch for 2023.
1. Labor Issues Are Expected to Continue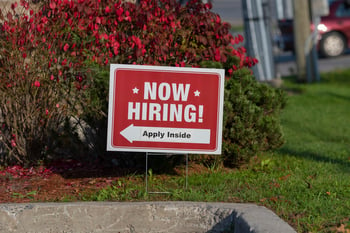 Labor issues that have plagued so many businesses over the past year are just as prevalent now. The Great Resignation made major news as workers have sought better pay and conditions to keep up with inflation. In fact, strikes and other labor actions have taken place in the U.S., U.K., South Africa, Germany, and South Korea.
The Russia-Ukraine war remains a continuing concern for many reasons. But, what many don't realize is that those two countries account for 15% of all seafarers. And there could be additional shipping congestion in 2023 if China institutes new lockdowns as part of its zero-COVID policy.
2. Government Intervention Remains Possible
While most businesses have tried to solve supply chain issues through innovation and cooperation, sometimes government intervention is necessary to get things done. If you remember, it was just such federal involvement that produced movement at the U.S. ports in 2021 when there were bottlenecks so bad that ships were left waiting at sea.
A recent report from data and research firm IHS discussed the possibility of additional government intervention going forward as rising inflation, geopolitical conflicts, and other challenges could create issues for commerce. For example, the U.S. government has invested in major infrastructure projects to streamline shipping and has encouraged companies to bring microchip manufacturing back home.
3. Shortages Might Soon Become Oversupply Problems
If you recall just a few years ago, and even last holiday season, consumers rushed to stores to stock up on various items like toilet paper, batteries, toys, and even food. Some stores in the past year have had to heavily discount items because the goods they ordered months ago finally showed up all at once.
As the economy toys with a possible recession, consumer demand might falter over the coming year. And this could pose even greater challenges for retailers and warehouses. Where there were once shortages of various products, we might soon see an overabundance.
4. Sustainability Remains a Supply Chain Priority
From monster hurricanes to heat waves across Europe to falling water levels on the Mississippi River, the impacts of climate change are becoming more severe each year, and they are affecting the supply chain. In 2023 and beyond, supply chain partners will continue to make sustainability a priority.
Some governments, like Germany, are demanding that companies prove they operate ethically and sustainably. Even if government isn't involved, consumers have a say. More and more consumers prefer to give their business to sustainable companies.
5. Improving Visibility Reduces Supply Chain Risk
Labor disruptions, economic uncertainty, and climate change are just a few of the ongoing challenges that underscore the importance of supply chain visibility in 2023. Another vital consideration is the customer experience (CX), where more and more consumers have high standards for the brands that earn their business.
Before the pandemic, the supply chain seemed to operate likely a finely-tuned machine. But, the global disruption revealed major weaknesses throughout the system, including a lack of visibility. In fact, only about 6% of businesses report full visibility in their supply chains. As more companies invest in solutions like RFID tracking, we can expect to see greater visibility that reduces the risk of delays, errors, and inefficiency.
6. Data Analytics Allows for Better Forecasting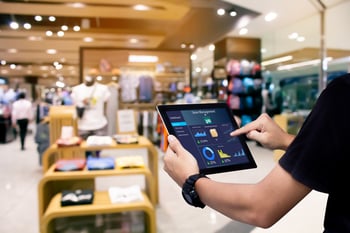 McKinsey reports that nearly two-thirds of businesses blamed poor forecasting for supply chain problems during COVID-19. Obviously, when there is more visibility in the supply chain, participants will have the data they need to stay on top of inventory, improve the customer experience, and have better strategic planning.
Being able to forecast with greater precision is a major driver of business success. It can help prevent stockouts, which improves the customer experience. Forecasting can warn of major disruptions like transportation or labor issues. It can also help your business make more informed decisions about growth.
7. Leveraging Automation and Robotics Boosts Efficiency
Supply chain partners have realized that antiquated systems deliver subpar results when the going gets tough. To improve efficiency, create a better customer experience, and shore up systems in anticipation of the next crisis, many businesses are investing in technology solutions.
Specifically, retailers, shippers, and logistics companies are leveraging automation and robotics to improve overall results. Some examples of solutions being implemented include:
RFID Tags

— RFID tags on products, pallets, and machinery allow for seamless scanning and real-time tracking of items.

Mobile Powered Carts

— Businesses are increasingly using mobile powered carts to improve worker productivity and satisfaction. These powerful, versatile machines reduce unnecessary repetitive tasks and boost overall efficiency.

Wearables

— Workers can wear wireless headsets and other wireless devices to streamline things like picking and packing.

Automated Picking

— Robotics are now being used to automate the picking process, reducing errors and improving efficiency.

Internet of Things (IoT)

— Retailers and logistics firms are leveraging connected devices to gather data, monitor supply chain activities, and reduce risk.

Machine Learning

— Supply chain patterns can use machine learning to analyze massive amounts of data to recognize trends and make better business decisions.
On the whole, businesses and consumers can't quite expect a return to "normal" in the coming year. But things will certainly improve with the supply chain compared to the past several years. The new reality is that businesses must invest in things like automation and robotics solutions to improve efficiency and inject more visibility into the supply chain.