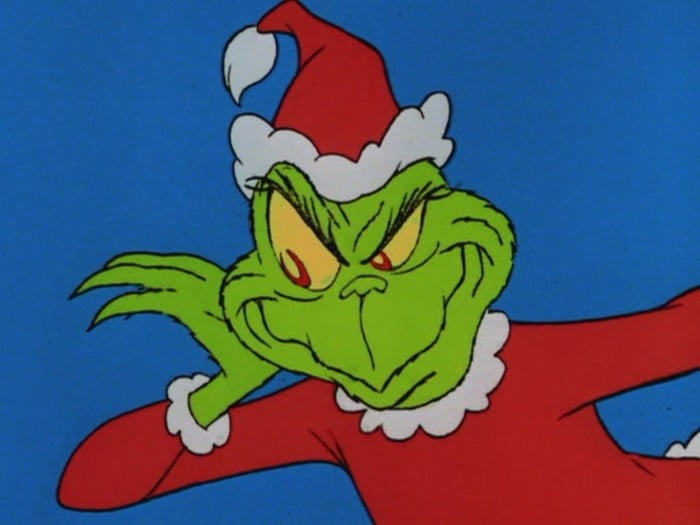 If 2018 hasn't gone fast enough for you, the holiday season is upon us and like every holiday season, nothing is ever easy! This year there are a number of potholes that are appearing on the road to the holidays and beyond, and if you have not already prepared for some of them you might find yourself celebrating without any "roast beast" this year!
Here are a few red flags we are seeing right now that need to be acted on quickly if you haven't already:
1. The Supply Chain Talent Gap
A recent article from DHL Supply Chain highlights the emerging truth of a forecast made by the American Trucking Association in 2015, which indicated a shortage of almost 90,000 truck drivers by 2020. With 2019 soon upon us and the furious hiring that goes on for the holiday season, this shortage is making itself apparent this year, creating a ripple effect throughout the industry not just in trucking, but in related jobs in distribution centers and beyond. As we've noted in previous posts, getting ahead of this and getting your workforce in place – and stabilized – is critical to maintaining agility, fluid movement of product inventory and most importantly, customer satisfaction.
DHL Supply Chain makes four recommendations to limit the risk during the season, but we recommend them as best practices that should be in place year-round:
a. Improved (and Automated) Hiring Processes
A "more focused, professional recruiting" approach is warranted. Along with some automation to screen applicants, raising the quality of this process is needed for raising the quality of the hiring – not just for initial skills and experience, but for improving longevity as well.
b. Minimizing Turnover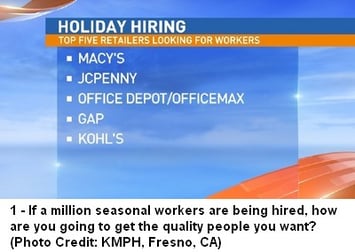 Turnover is often a function of training, culture, pay and management skill. No one likes to admit to the latter, but people are generally loyal to managers more than businesses. Schedule flexibility, better onboarding and training (of both workers AND managers) and visibility into potential career paths are all factors that improve retention.
c.
Optimizing Efficiency
This is always a standard, and somewhat obvious, requirement. But in light of the discussion of labor shortages and turnover, it pays to look at it from that angle here. Standard tactics like shipment consolidation etc. should be a goal of continuous improvement. But now think about things like the software you thought was too expensive before. How does it compare to the steady (and unnecessary) cost of non-stop recruiting, training and replacement of staff? If there is any part of your business that can be made more efficient with the use of software (even HR applications!), then why not take it more seriously?
d. Attracting and Educating Your Future Leaders
The people you have on your floor right now might not be the leaders you need to replace those you have out there now. Attracting talent isn't always limited to recruiting only for the bottom rung of your ladder. Likewise, your current staff might be hiding some hidden gems that have not had the training or opportunities to show what their potential for leadership may be. Working with training professionals, coaches and universities can be a route to creating productive management programs within your business.
2.
Exploding Freight
No joking matter, but an explosion in an outbound container at an LA Port Terminal just two weeks ago may create hazards for everyone this season. Port security is always a major concern, but with the spike in traffic that is always here in the holiday season, port security may be hardened with the potential for slowing down any remaining inbound shipments you are waiting for. Port officials around the country are likely watching carefully to see what the results of the investigation in LA turn up, but some may be taking additional measures already.
What to do? If you have a product not yet in containers heading to a port at their manufacturing source, consider alternatives. Depending on the price point, importance, or urgency of the product, air freight may be an option. Of course, it's more expensive, but it is often worth the additional cost if the alternative is losing customers.
3. Shipping Rate Increases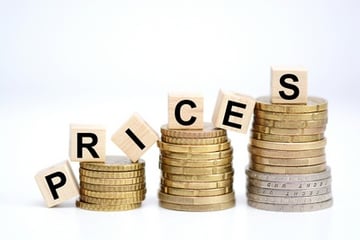 According to an article by Logistics Management last week ("FedEx rolls out 2019 rate increases" Nov. 6), there have been only TWO months during the entirety of 2018. November is no exception here, and FedEx just announced increases from January of 4.9% for Express and Home Delivery and 5.9% for Freight. Last year at this time the announcement was only for 3.5% but that was on the heels of a fuel surcharge announced just two months earlier in September.
While the rates may seem fairly average and routine, it bears noting that if shipping 1 year ago was tagged as "100", then after the two annual increases it will now be from January 2019 "109.6", not counting the fuel surcharge. That's a 10% increase in only 13 months, well ahead of inflation rates and despite fairly stable fuel prices.
What to do? You should be constantly making an effort, year-round, to do the following. As a habit, it makes sense to consider re-bidding your main shipping contracts annually. And bring data to the table. As volumes grow, or locations increase, you may be able to earn bigger discounts.
Negotiate better terms. Do this on both transportation and surcharges
Negotiate fuel surcharge incentives
Reduce the costs of transportation by utilizing the least cost service

Reduce the frequency of fuel surcharges that are applied (like large package surcharges, delivery area surcharges, etc.).
Bring About Your Best Whoville
Every year there is always a Grinch out there looking to spoil the holidays for someone. The reality is that most of the issues that we face around the holidays are not unusual, we deal with similar issues year-round. But because of the way everything is exponentially bigger, faster, more important and closely-watched at this time of year, something that might be otherwise a small challenge can loom as big as the threat of Christmas not coming to Whoville when it happens during this time of year.