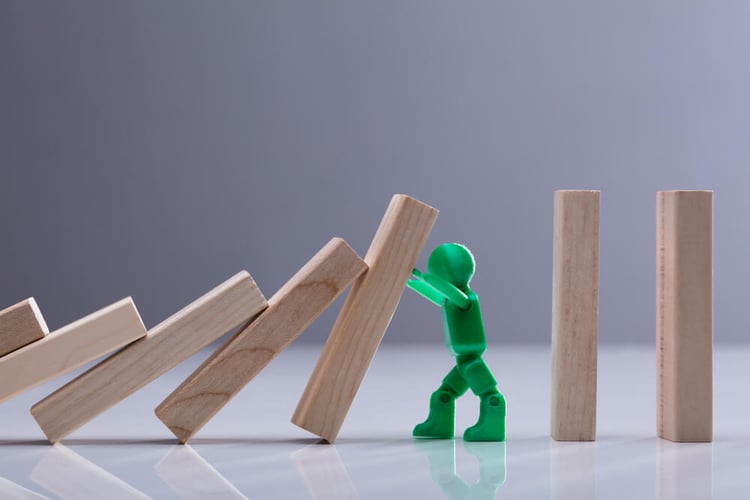 Without sound reverse logistics management, your business might be harboring hidden costs and many uncertainties that threaten long-term success. Every business has to deal with returns. But treating them as an afterthought is not the best approach. Here is what you need to know about the high cost of reverse logistics and how your business can better maximize its results.
What is Reverse Logistics?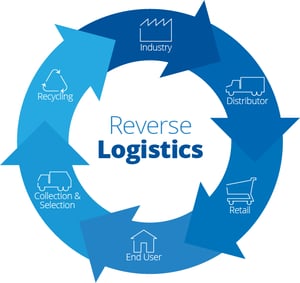 Reverse logistics is any logistics process that reverses the typical flow of finished goods or raw materials along the supply chain. This includes customer returns, product recalls, and end of product life returns.
The reverse supply chain can involve the customer, manufacturer, shipper, logistics company, as well as various locations. Because reverse logistics can be complex, it requires a specific strategy so that businesses can recoup value from asset recovery, failed delivery, product returns, and disposal services.
Why Reverse Logistics is so Important
The combined closure of many retail locations and explosive growth of eCommerce sales has led to a massive increase in product returns. More online purchases are returned compared to items purchased in stores.
The customer experience has become one of the key drivers of reverse logistics. A poor experience with product returns, similar to a poor shopping or checkout experience, will worsen customer retention rates.
But returns aren't cheap for eCommerce companies. According to Coresight Research, the rate of online returns varies depending on the product category, which can range from 46.5% for fashion to 25.9% for electronics. Some brands are even asking consumers to keep the products rather than having to process the returns, which is likely not the most efficient solution.
But consumers are in the driver's seat when it comes to which brands they will select or continue to do business with. According to research by FedEx, 52% of consumers say they have abandoned an online purchase because of a seller's return policy.
Common Types of Reverse Logistics Costs
Increased online sales have been a bonus for many brands. But what about the cost of handling returns? According to the National Retail Federation, roughly $428 billion in merchandise was returned to retailers in 2020 alone. In 2021, the costs of handling returns jumped 59% from the prior year due to supply chain and labor issues. What costs? Here are some of the most common types of costs associated with reverse logistics.
Transportation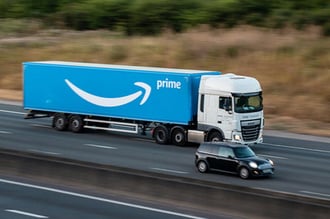 The cost of getting a product from the customer back to the warehouse or manufacturer can be significant. Brands don't necessarily have the benefit of bulk shipping discounts in these instances, so they would need to get creative to achieve savings.
Returns
Product return costs can be high simply because there are so many steps involved. These include transportation, receiving, warehousing, and reconditioning costs. Companies that don't have processes in place to handle returns end up with a confused mess of lost products and unhappy customers.
Repairs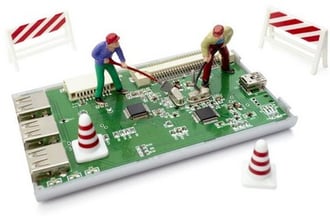 Many products that enter the reverse logistics system do so because they are damaged. Customers send them back as returns or through a warranty claim. Repair centers can be costly, but they often make more sense than replacing the products with new ones. When you do have a repair center, you must account for space, labor, and the right equipment and spare parts.
Service
Similar to repair centers, servicing products can involve additional costs for companies. Customers might send products back under some kind of service guarantee. Locating these service centers in strategic locations makes sense, as does having trained staff on hand to perform the work.
Reselling
Many companies choose to refurbish products that come back through reverse logistics to unlock additional value. But there are costs involved in this process as well. Products must first be inspected. Then an employee will need to replace defective parts or repair damage before repackaging the item for resale.
Disposal
Some reverse logistics involve the return of items for recycling or disposal. A business will need to account for the labor and costs associated with sorting, transporting, and disposing of the appropriate items.
Reducing Costs on Reverse Logistics
It can be tough to absorb all of the costs of reverse logistics when your customers expect free shipping and returns. Here are some of the ways you can reduce your reverse logistics costs.
Be Transparent With Product Descriptions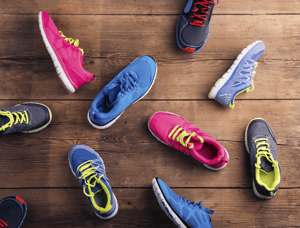 The best way to reduce returns costs is to reduce or eliminate returns. Be as clear and precise with your product descriptions as possible. Include accurate photos from many angles, demonstration videos, and honest consumer reviews on your website.
Offer the Best Price
Another way to reduce returns and the possibility of buyer's remorse is to offer the most competitive price. When customers see that they won't get a better deal somewhere else, they'll be less likely to hit the "Return" button.
Use a 3PL
A third-party logistics provider can pool its resources to satisfy the needs of many businesses simultaneously, saving everyone time and money.
Partner With Retailers
Many online businesses are now partnering with retail giants like Target, Walmart, and Best Buy to sell their products through their online marketplace and handle returns. This can also lead to higher customer satisfaction.
Leverage Technology Solutions
When handling reverse logistics in-house, make sure you are levering technology and automation solutions to simplify and streamline the process. Track returns using RFID tags, mobile carts, and your warehouse management system to reduce costs and improve the customer experience.
Reverse logistics has become a vital part of the supply chain. Companies that don't make this part of their business a priority risk losing a competitive advantage due to high costs and inefficiencies. Fortunately, there are automation and digital solutions that reduce costs, boost efficiency, and improve customer satisfaction.