Workers who are comfortably and appropriately dressed to handle job tasks will be more productive and happier at work. One of the most important parts of an order picker's wardrobe is his or her footwear.
Proper work shoes will allow order pickers to maximize their potential daily workload. The best work shoes will also be safer and help workers to avoid accidents that could potentially sidetrack them from getting work done.
Those who do warehouse work are typically always on the lookout for the perfect shoe. Experienced order pickers know the importance of finding footwear that won't cause discomfort even on the most strenuous of workdays. While high quality footwear can be suggested to workers, it's best for workers to consider a variety of options and to try on different possibilities to determine which shoe is best for them. Everyone's feet are different, so order pickers should try on shoes and walk around in them to make sure that they're comfortable before purchasing footwear for warehouse work.
While we offer mobile workstations with portable power, we understand the importance of all aspects of safety and efficiency.
The following are 10 highly praised work shoe/boot options great for those working as order pickers in warehouses. Those on the hunt for the best shoe should start with this list and determine which option is best for them: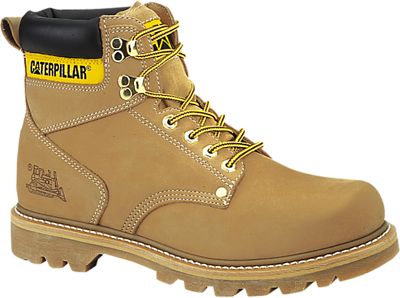 Caterpillar Second Shift Boot- This boot is sold in both steel toe or soft toe versions. Features include a nonslip outsole that improves safety and helps order pickers avoid slips and falls while on the job. Comfort is maximized in this boot with a Climasphere sock liner that keeps feet warm in cold weather and a nylon mesh lining that helps wick away sweat.

Timberland PRO TiTAN 6" Comp Toe Boot- With the TiTAN boot series, Timberland has endeavored to offer a highly durable boot that is still lightweight and breathable. The outsole of this boot is slip-resistant, oil-resistant, and abrasion-resistant. Another feature is an antimicrobial lining that prevent odors and contributes to the comfort of the wearer.

Caterpillar Antidote Steel Toe Boot- This is a low cut, sneaker-like boot. The Antidote from Caterpillar is widely praised for its appearance and for comfort, but it is not quite as durable as some other work boots on the market. However, it should be heavy duty enough to handle the warehouse work of order pickers.

Dickies Spear 6" Steel Toe Boot- With a slip-resistant sole and an ankle-supporting design, this boot helps workers stay safe and comfortable while getting the job done. The insole of the Spear from Dickies is removable, and the boot features a padded collar and tongue that contribute to comfort.

Caterpillar Hydraulic Mid Cut Steel Toe Boot- This boot is a designed with safety in mind. The Hydraulic mid-cut boot protects against slips, oil, heat, abrasion, water, and electrical hazards. This boot from Caterpillar is styled like a hiking boot but is perfect for the warehouse floor.

Keen Utility Detroit Mid Steel Toe Boot- This boot is praised for being both tough and comfortable. It features a KEEN.DRY membrane that is both breathable and waterproof, and the boot's rubber outsole is designed to resist slips and oil. Another feature is a dry-lex lining that offers the advantages of Keen's 2-zone comfort technology.

Skechers Sergeants-Enlisted Boot- The Sergeants-Enlisted from Skechers has not only been widely praised for comfort and durability, but it has also been distinguished as a great looking work shoe with a simple yet attractive design. This is a soft toe boot with a rubber outsole and padded tongue and collar.

Timberland PRO Pitboss 6" Steel Toe Boot- The Pitboss protects against slips, abrasion, and electrical hazards.
It features the PRO 24/7 Comfort System from
Timberland that ensures that workers stay comfortable throughout their shifts.

Timberland PRO 6" Met-Guard Steel Toe Boot- This is a particularly heavy duty work boot with a a hinged metatarsal protector that contributes to safety and Goodyear Welt construction that contributes to durability. The boot features a steel shank, and its sole is slip-resistant, oil-resistant, heat-resistant, and abrasion-resistant.

Skechers Women's Laramie 2 Engineer Boot-
This work boot by Skechers is designed specifically
for women. It has a shock absorbing midsole
and a 1 3/4" rubber heel.
The simplest things can be taken for granted. As order pickers potentially walk many miles a day, comfort and safety is a top priority.
If you are interested in a thorough review of order picking, you can access our special guide here: