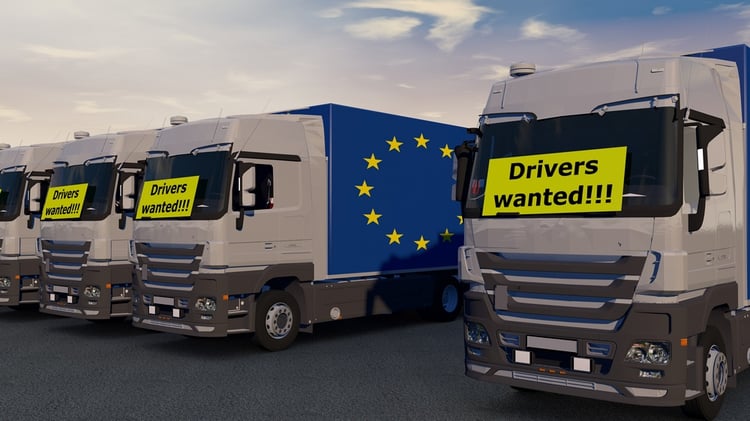 While issues are not as bad as they were at the height of the pandemic, there are continued problems that businesses need to address. Most organizations held out hope that supply chains would return to "normal" by 2023, but experts aren't optimistic about this happening. Here are some of the issues supply chains are continuing to face and how businesses can combat them.
Supply Chains to Face Continued Struggles in 2023
After nearly three years of supply chain troubles, there was hope that things might return to normal in 2023. But a recent CNBC survey reveals that these conditions aren't likely to materialize until 2024 or later.
The survey questioned 341 logistics managers at companies nationwide in December. Of the respondents, 61% said their current supply chain has not returned to normal operations. When asked when those conditions were likely, 30% said 2024, and 29% said 2025 or "never."
Top Supply Chain Challenges Still Facing Businesses
Supply chain managers have become adept at dealing with industry disruptions. Unfortunately, many of the issues plaguing businesses over the past several years are expected to continue.
Continued Backlogs
One of the biggest challenges currently facing supply chains will continue into the foreseeable future. Backlogs from materials shortages and transportation issues (congested ports, railway shutdowns, etc.) remain unresolved in many areas. Supply chain managers will have to plan around these while taking care to avoid over-ordering materials and inventory.
Worker Shortages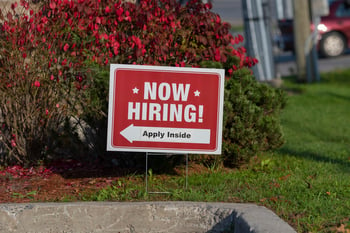 Another continuing supply chain issue is labor shortages. The trucking industry has struggled to attract and maintain enough drivers to keep up with demand. Manufacturing and warehouses are facing similar problems. Businesses in these industries are working to create better conditions for employees as they also implement various solutions to alleviate repetitive and labor-intensive tasks.
Globalization Issues
In the past, manufacturers and other businesses didn't think twice about sourcing materials and products from overseas. This has become a serious problem thanks to shipping challenges and global tensions with China and other nations. Moving forward, many businesses are rethinking these strategies.
Extreme Weather
Weather is another factor that is disrupting global supply chains. According to one authority, 71% of extreme weather events are due to climate change, meaning more weather challenges are on the horizon. These weather-related issues are the cause of factory shutdowns, vehicle crashes, port closures, and more.
Changing Legislation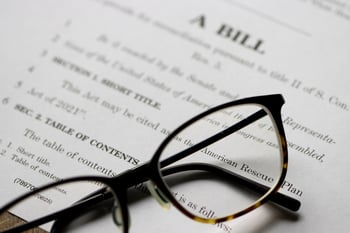 The supply chain issues have become so serious that government has become increasingly involved. Whether this involvement will help or hinder progress, businesses will need to keep a close eye on legislation that might regulate things like shipping and addressing shortages.
Sustainability Pressures
Supply chains are also facing pressure from consumers, shareholders, employees, and regulators to "go green." Being eco-friendly is just one more thing supply chain participants need to prioritize as they navigate various challenges.
5 Ways to Improve Processes to Combat Ongoing Troubles
Managing supply chains is complex work. Businesses that wish to survive these ongoing issues and avoid similar problems in the future will need to adapt quickly. Here are five ways your business can improve its processes and avoid widescale disruption.
1. Diversify Your Supplier Base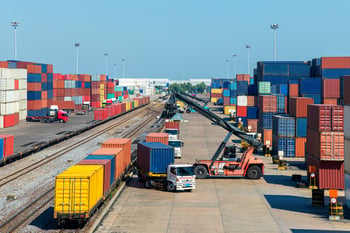 Many businesses have learned over the past several years that it no longer pays to put all your eggs in one basket. By diversifying your supplier base, you'll be better set up to weather any storm because you'll have multiple sources for raw materials and/or products.
While there's nothing wrong with creating strong partnerships with your preferred suppliers, you can no longer depend on just one company. Most businesses today understand the necessity and wisdom of having backups to mitigate risk.
2. Don't Overinvest in Inventory
Just-in-time inventory practices are no longer practical because you can't rely on having the inventory you need show up when you need it. At the same time, it's important that you don't overinvest in materials or inventory to the point that products become obsolete or you end up with inventory that you've paid a premium for.
It's challenging to predict what is going to happen and when. But you don't want to overleverage your cash position or end up with stockouts that impact the customer experience. Fortunately, businesses have access to more technology solutions that improve the accuracy of predictions.
3. Identify Alternative Shippers
In addition to expanding your supplier base, it also makes sense to look at different shipping options. Whether it be variations in routes to offset serious labor, weather, or traffic disruptions or the use of different shipping partners, keeping your options open can help your business stay on schedule and meet its fulfillment needs.
4. Accelerate Technology Investments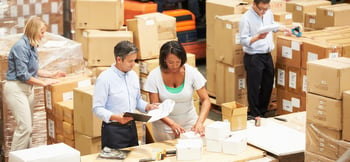 While technology investments have often focused on improving back-office operations, operational and supply chain capabilities will become priorities as well. Specifically, more and more businesses will boost investments in the automation of operational tasks and improving overall visibility throughout the supply chain.
In warehouses and distribution centers, businesses are adopting solutions like mobile workstations and wearables to reduce unnecessary repetitive tasks. Combined with tracking solutions like RFID tags, these can improve productivity and provide real-time visibility throughout the supply chain.
5. Improve Demand Forecasting
One of the additional benefits of investing in technology is the access to data and insights your company will receive. For example, warehouse management systems (WMS) are robust tools for warehouse management that also deliver powerful insights into past performance and help make better business decisions.
Some organizations are using artificial intelligence tools that help with various types of forecasting. Using a combination of historical data, industry information, and other available data, these tools can help reduce costs, streamline inventory, and improve fulfillment.
Disruptions to supply chain operations are on track to remain a problem through 2023, although probably not quite as severe as in the past few years. Whether the issues are related to labor, supplies, pricing, or some other factor, they can all impact access to goods and the customer experience. Fortunately, businesses have an opportunity to implement a variety of processes and solutions that will help them face these challenges and improve bottom-line results.