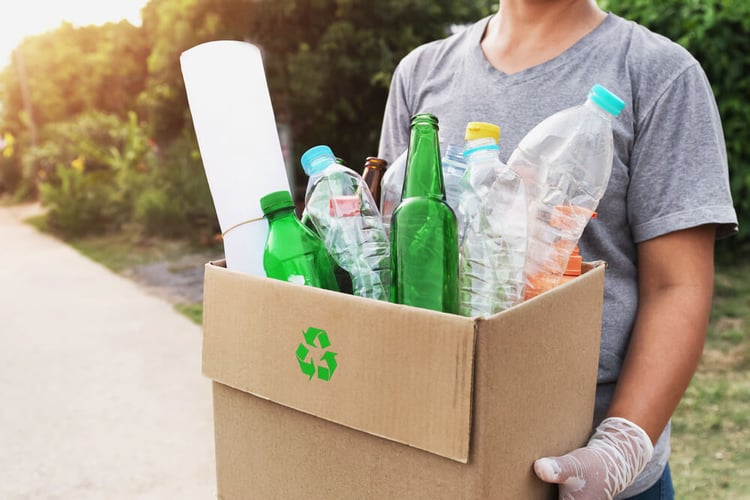 Dumping items in a landfill is no longer a sustainable business model or something that consumers are willing to accept. Billions of pounds of usable products and materials find their way into landfills annually, and some items are causing irreparable harm to the environment. Now that online shopping has become so popular, returns are also on the rise. This presents eCommerce businesses with a problem as well as an opportunity to address reverse logistics in a circular economy.
What is the Circular Economy?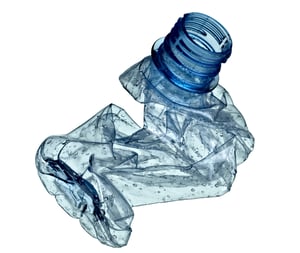 In our current economy, businesses harvest the Earth's materials, create marketable products from them and sell them, and consumers use them and then throw them away. It's a linear process.
The circular economy addresses waste in this process at every stage. It eliminates pollution and waste by choosing better design and production methods. Beyond product innovations, a circular economy, changes the way we use and consume goods. Instead of tossing items into a landfill, those materials are recaptured for reuse or recycling.
A circular economy offers a wide range of environmental, social, and economic benefits. When done right, it reduces harmful pollution and carbon emissions. It provides job security and social benefits to low-income economies. It also ensures more resilient supply chains and saves money through material reuse.
The Challenges of Reverse Logistics
Since the beginning of the COVID-19 pandemic, consumers have become increasingly willing to buy more and more items online, including things like clothing and household goods. As a result, online retailers are handling more product returns than ever.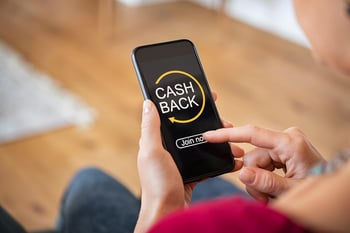 Reverse logistics has become a struggle for eCommerce businesses. And the financial impact is enormous. In 2020 alone, approximately $102 billion worth of online products were returned. That figure is only expected to continue to rise in the coming years.
Some of the common challenges eCommerce retailers face when handling returns include:
The high cost of reverse logistics

An inability to understand consumers' wants and needs

Poor visibility into returned products
Just as important, many of these returns have an impact on the environment. In the U.S. alone five billion pounds of landfill waste annually is attributed to store returns. So, a better reserve logistics strategy can address this issue and other challenges associated with the process.
Aligning Your Reverse Logistics With a Circular Economy
eCommerce businesses are aligning their reverse logistics with the circular economy for several reasons. First, this strategy helps address many of the challenges associated with this process, such as lack of visibility and the customer experience. Second, consumers care about these issues (two-thirds of North Americans prefer eco-friendly brands). Third, it helps businesses unlock value in returned products. Fourth, and just as important, it's the right thing to do.
Here are several ways your brand can align its reverse logistics with a circular economy.
1. Design Products for Reverse Logistics
Most products aren't designed with reverse logistics in mind. If your business has a say in the design of its products, consider the materials use, ease of assembly (or disassembly), and packaging you choose. Can the packaging be reused when a customer wants to make a return? Is the item simple to assemble and disassemble? Are the materials recyclable?
2. Create a Frictionless Collection Program
It should be a simple matter for customers to return a used product rather than purchase a new one. Ideally, they should be given a choice between various drop-off or collection points for items. Some brands even offer free packaging and labeling or product disassembly and installation as part of the service.
3. Leverage Technology Solutions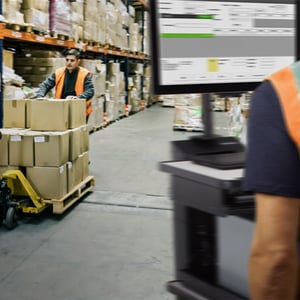 eCommerce businesses are now using technology solutions to advance their forward logistics. So why wouldn't they do the same for reverse logistics? The same solutions can help a business achieve more efficiency and visibility throughout the process as well as improve the customer experience.
For example, a warehouse management system (WMS) can track the flow of returned merchandise from the customer back to the warehouse and find disposition. Automation tools to sort incoming items can mean that fewer products are sent to landfills as more items are placed back into inventory or sent for recycling.
4. Analyze Data to Identify Trends
Your WMS should be able to identify why your business is getting returned products so that you can address the issue and work on reducing those numbers. Is there a problem with a certain product or manufacturer? Maybe one of your shippers is breaking too many items before they get to customers. This data can help reduce returns, save the environment, and salvage your brand's reputation.
5. Maximize Retained Value of Returns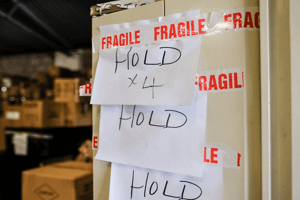 One of the biggest opportunities for eCommerce businesses lies in maximizing the retained value of returned items. It's a win-win proposition. There is less waste, and your business gets to add a bit more to its bottom-line results. The primary options for getting value out of returns products include:
Resell through the initial channel

— You resell the item for full price.

Sell through a secondary market

— A partner site sells the item at a discount.

Recycle or donate

— The item gets recycled or donated, which may produce a tax write-off.
6. Reduce Transportation Costs
Circular economists are always looking for ways to reduce costs at every stage of the production and delivery process. When it comes to your returns, how can you reduce the transportation costs and their environmental impact? For example, can you strategically route returns to the closest warehouse so that they are processed quicker and require less transport?
7. Make Environment Awareness a Priority
To truly create a circular economy, everyone needs to be on board. This includes your customers, employees, and business partners. Make environmental awareness and sustainability one of your company's core values and include training on these issues for your employees. Let customers know how you plan to protect the environment with specific initiatives. And only hire business partners who share your vision and commitment to these issues.
Final Thoughts
According to a recent Gartner survey, 70% of supply chain leaders plan to invest in the circular economy. And in the coming years, reverse logistics will be a priority for many of these businesses. To get the best possible results, these companies will need to understand how returns impact their business and invest in the right processes and technology solutions to optimize the customer experience and overall results.