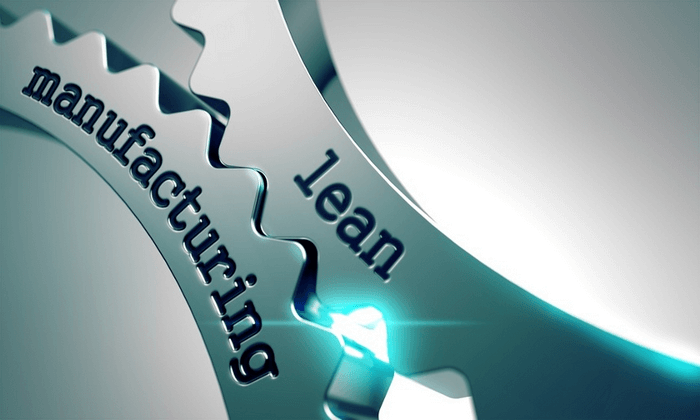 Over the years you've seen a lot of material coming from us about using "Lean" Manufacturing and using Lean techniques in other areas like distribution and logistics. As a manufacturer ourselves, we have always strived to take our own advice, but like many of you, we also learned in the process that while the reward is great, the work to get there can be HARD.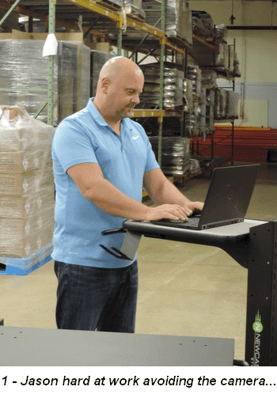 As we've continued to grow in recent years and learn new ways to scale and to do things more efficiently, like most growing businesses we needed additional help to take a leap to the next level and ensure we continue to service our customers as effectively as we always have. So today we'd like to introduce Jason Williams, our Director of Operations, who joined us earlier this year and has been helping us re-invent and improve the way we get our products out the door.
In a departure from our normal blog format, today's post will reflect the interview style we did with Jason:
Q & A With Jason Williams, Operations Director
Q: Jason, tell us what interested you in coming to Newcastle Systems?
"Honestly, it was because I loved the product. I wish it was something available to me in my previous roles in the medical device industry. We just didn't know this was out there, which I know is now changing."
Q: What are your impressions since you started here?
"Well, I've spent my initial time here getting to know the existing workflow, processes, products and of course the people. The one thing that really stands out that has impressed me is just how much the team gets shipped in one day using some older processes that were in place well before we reached the volumes we have now. It gets me excited to think about what is possible once we fully implement the 'Lean' processes over the next year."
Q: What do you have in store for your operation in the coming year?
"We're going to rebuild from scratch the entire material flow – locations, the order of assembly, etc. so that we can turn around much more quickly the orders we get for our most common products. We'll also be improving on the software we use, either in what we use or how we use our current applications, which I believe are under-utilized. It's normally a gut-wrenching, difficult process for most businesses that are not familiar with Lean, but given the talent of the current team and the Lean-driven culture here I feel pretty comfortable with the challenge."
Q: Are you suggesting we could one day even be paperless?
"We're going to try. It's hard to say this early in the process, but that is a goal worth setting."
Q: We see you working pretty hard here, thanks. But what about your free time?
"I like to spend time with my family - I have two daughters and a son. I love going to the beach and reading a good book, or playing golf with my son. And I always enjoy traveling and going to sporting events and concerts."
Q: That's great. Anything else worth sharing about working with us?
"There are some really great people here. Plus, I get to wear shorts to work. That's quite a perk."
We're always interested in hearing from our readers. Do you have a "Lean" story you'd like to share? Or a process problem you need some help with? Feel free to reach out to us anytime at CustomerService@newcastlesystems.com