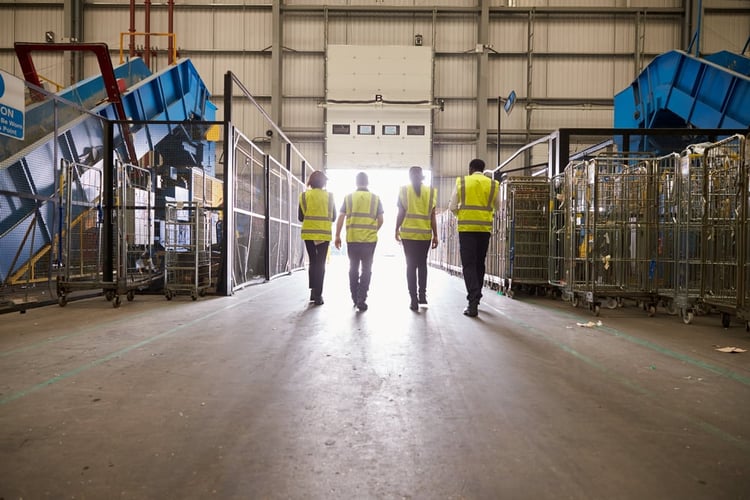 One of the biggest challenges emerging from the COVID-19 pandemic has been ongoing labor shortages. While the national unemployment rate in December was fairly low at 3.5%, the current labor market in the United States remains incredibly tight. In fact, there are over 3.5 million fewer people in the workforce today relative to February 2020, according to the Bureau of Labor Statistics.
There are several reasons for this. Federal Reserve Board Chair Jerome Powell noted in a recent speech that about two million of those missing workers are probably due to "excess retirements." Other culprits include a shift to more remote work, changes in immigration policies, and workers leaving the job market to return to school.
But some employees are leaving certain industries, like hospitality and logistics, in favor of others that offer better pay and conditions. It would be an error to think that this situation will get resolved in the next several months since the World Bank predicts the number of working people in the U.S. will decline by over 3 percent in the next decade.
This is increasingly challenging in an industry known for its high turnover rates. At the same time, more consumers than ever are shopping online, making efficiency in warehouse operations critical. So, how can you overcome labor shortages in 2023? Here are eight ways your business can create a better work environment to attract and retain high-quality talent.
1. Offer Competitive Compensation
An obvious solution to attracting and retaining high-quality talent is to improve your compensation package. Look at what other businesses in your area (and industry) are offering and see where you can be more competitive. Sure, you can start with higher wages, but there's more to it than that. Many employees are interested in robust benefits packages. For example, do you provide any type of health care coverage, paid time office, 401(k) matching, or wellness programs? These are items you should investigate.
2. Emphasize Safety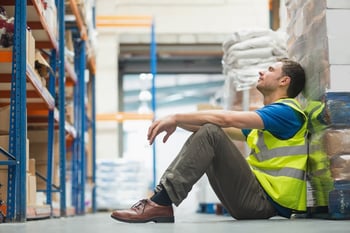 Warehouse work is mostly manual labor. When your employees are overworked or don't feel safe on the job, they are probably going to look for employment somewhere else. And when employees see others getting injured on the job, this is going to impact overall morale and productivity.
Your business should make safety one of its priorities. Not only should workers get thorough safety training when starting the job, but this should also be ongoing to reduce the chances of serious injuries.
Your business can also address some of the repetitive and tedious work required in various positions, like picking and packing. When employees must walk miles each day inside the warehouse or continuously lift and twist their bodies, this can lead to trouble. Fortunately, technology like mobile powered carts can eliminate or reduce many of these issues.
3. Give Warehouse Associates a Voice
Warehouses are known for being traditional environments, which could negatively impact employee morale in more modern times. When workers are kept in the dark about high-level decisions, even when those decisions impact all staff, this doesn't foster a positive culture.
Instead, consider giving your warehouse associates a voice in how things get done. These are your frontline employees, so they know what's working and what isn't on the warehouse floor. When you create an environment where employees can share their ideas and knowledge, they become more invested in the company's overall success. This will foster innovation and boost productivity in your warehouse.
4. Implement Technology Solutions
For employees, one of the most negative aspects of working in a warehouse is the labor-intensive nature of the tasks. For example, some workers will walk ten miles daily, going back and forth to a central location to grab printed instructions.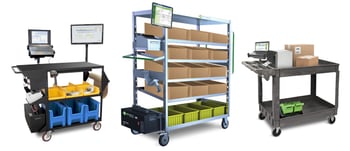 Your business can implement various technology solutions that reduce or eliminate all of this walking, which can also be a safety hazard. Having mobile carts with portable power is one solution. These carts can move anywhere employees need them, holding a portable power pack, laptop, printer, and other technology devices. A warehouse management system (WMS) is another which can help manage your warehouse's operations, like inventory control, receiving, and order fulfillment, eliminating the need for checklists or clipboards.
5. Incentivize Performance
Not every job can lead to a career. But offering your employees incentives and growth opportunities can show them you don't view them as just cogs in a wheel. It might be as simple as having them cross-train in different departments. Other options include:
Performance Incentives

— Establish goals for individual and department performance and then recognize efficiency with awards and organization-wide announcements.

Professional Development

— Create a program that provides professional development for employees interested in management opportunities within the organization.
6. Get Creative With Recruitment
It's human nature to hire people who match your existing team. But diversity tends to improve productivity and boost overall morale. See how you can creatively recruit a wider spectrum of candidates that can strengthen your pool of talent. And make the application and hiring process simple so you aren't frustrating your prospects out of the gate.
7. Trim the Fat on Admin Tasks
Your workers are already putting in enough hours and effort as it is, so they will appreciate it if you take some non-essential responsibilities off of their plates. Invest in technology that automates repetitive and time-consuming administrative tasks, like clocking in and out and even attending various educational requirements online when time permits.
8. Be Flexible With Scheduling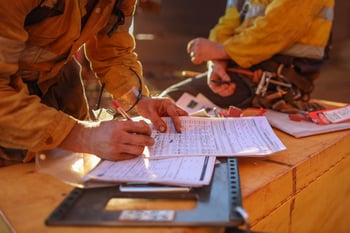 Logistics is a high-demand, fast-paced environment. But your staff aren't robots. They require some work-life balance and will seek out employers that provide some flexibility. Consider your employee's preferences when creating your schedule. If someone says they work best in the mornings, try not to schedule them for all afternoon or evening shifts. Create an easy-to-understand policy for handling time-off scheduling, so there isn't any confusion.
No one is entirely sure when the current labor market trends will shift. But, for now, it's important to recognize that employers are not operating from a position of strength when it comes to employment. While unemployment rates remain relatively low, it doesn't change the fact that labor shortages are challenging for current business owners. Use these strategies to create a better work environment for your employees so you will be an employer of choice in your industry.