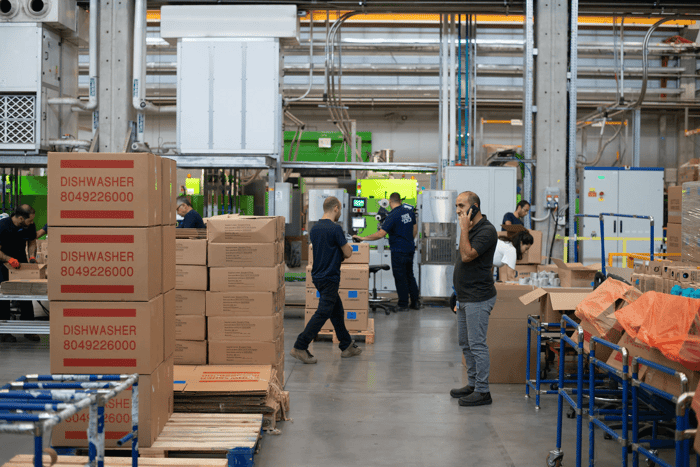 Back in March when it became clear that we would be in for a very unpredictable year ahead, we were quick to point out that anyone who was not already good at E-Commerce would now need to be or disproportionately suffer from the slowdown in activity. Four months into the crisis, that seems more true than even we had considered.
But the skills and tools needed to become competent at E-Commerce, In-Store Fulfillment or any other version of it you may have elected to use do not come easily without practice and the trial and error required to master your new processes. For businesses of all kinds, and especially retailers, even the most well-intentioned and resourced plan to ramp up this new service will likely fall short under the pressures of doing it in a crisis situation. This is where the real value of 3PLs (Third Party Logistics Providers) is becoming more evident than ever.
But if you are fairly new at the direct order business, then how do you know what to look for in a 3PL? If they are going to make a real difference for you, then you'll need some criteria for selecting the right one and making the most of what will be a very critical partnership in an era where foot traffic in stores will be minimized for an extended period.
What Do I Look For in a 3PL?
The 3PL industry is big, and growing. Not only have the big players grown rapidly, but the speedy growth generated by the growth of E-Commerce has made room for many smaller new players to enter the business. And in some cases, larger retailers who are extremely good at their own logistics (Hello, Amazon…) have created an entirely new line of service business by providing services to others who don't have the space, skills, technology or productivity to do so. Here are some things we recommend looking for when starting your search for a partner.
1. Can They Become a True Business Partner?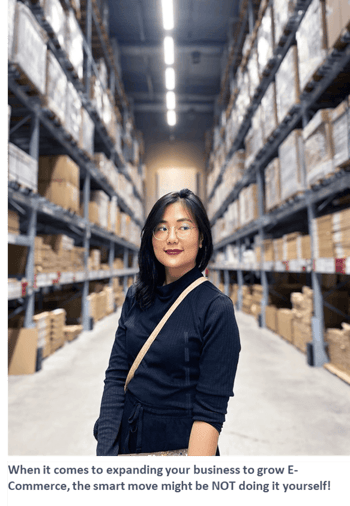 While the decision to seek out a 3PL might seem to some that you are just picking up a new vendor to add to your Procurement list, you should consider it a relationship far more important than that. If they do not demonstrate to you that they are committed to being full business partners with their existing clients, you should keep looking. According to a recent article in Supply Chain 24/7, an ideal 3PL relationship means working with one who:
Is available to meet with you on a regular basis to show their value – AND continuously learn about your business and its future plans.

Provides valuable insights about your business and shows how they can use this to plan and make decisions that benefits you.

Works with you to develop their long-term planning, tactics, and strategies and provide the data required to measure.
2. Are They Competent Stewards of Your Data?
There is nothing more critical than having a business partner whose data can be trusted. Not only should you be able to trust the numbers you are getting from your 3PL partner, but they should be part of an education for your team on some new ones too. Understanding the best practices, standards and KPIs of the core processes in the warehouses are now something for you to understand and learn as well.
One thing that is often under-appreciated is billing. Believe it or not, for many "partners", not just 3PLs, getting accurate and timely billing submitted is apparently not as common we would have thought.
As for the data of the business, however, things like tracking of all deliveries and shipments, pick rates, etc. are important.
Most important of all, for any business expanding direct fulfillment to customers, inventory levels and their respective dispositions are the most important responsibilities for a 3PL partner. Without this information, it's impossible to deliver the kind of customer service demanded in the market today.
3. Serve as Your Internal Fulfillment Experts
What you need from a full business partner is the knowledge, expertise and guidance you don't already have. According to Supply Chain 24/7 (Feb 13, 2020), you should be expecting (at a minimum):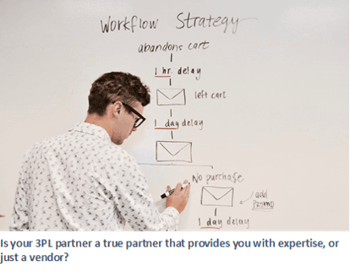 Access to state-of-the-art fulfillment automation and paperless operations software to reduce errors

Guidance regarding the most efficient workflows for their customers' business to increase efficiency

Assistance in choosing the right ecommerce engines, shopping carts, or EDI connections for their needs
Being trusted advisors on what technologies to use, what processes to implement, or workflows to help save your customers money are a key indicator of how reliable a partner you will have chosen.
4. Integrate with Your Existing Business Systems
Once again, before jumping in and making a decision based on the purely physical aspects of fulfillment, do a thorough analysis of the systems your potential partner is using not as much about what they use or how they use them, but in regards to how easily and efficiently they would integrate with your own systems. You should no longer be entertaining the idea of sending or receiving Excel files with the day's orders and shipments, but looking for a seamless integration that works in real time with any – or all – of the systems you rely on. Your 3PL's inventory and fulfillment operations should easily connect to your:
Suppliers and manufacturers

E-Commerce sites and shopping carts

Brick & Mortar retail sites

Delivery partners

Accounting programs like Quickbooks
The benefits of seamless integrations work both ways, of course, by making your 3PL's job easier too. And from a cost perspective, you'll eventually pay more through inefficiencies and mistakes if you try to manage data handoffs manually.
5. They Are the "Last Mile" Between Your Brand and Customer
One thing many businesses overlook is the fact that most often, the last person to see your product before it goes to your customer is the person who packs it in the warehouse. And before that, any number of other staff in replenishment, quality control, picking and more may be handling it as well. A 3PL who is committed customer service is critical. Some 3PLs will go a step further and create a culture where their teams are trained to work like they work for YOU, not them.
This makes your 3PL a steward not just of your data as covered earlier, but of your BRAND as well. This means a commitment to ensuring that EVERY:
Order is handled accurately and efficiently

Item is fulfilled with your brand packaging guidelines

Customer is impressed with your service, delivery, and returns performance - every time
As Supply Chain 24/7 recommends, partners like 3PL Central, who not only provide the tools and solutions for fulfillment operations but can provide access to the other services and partners you need in this formula are an invaluable resource.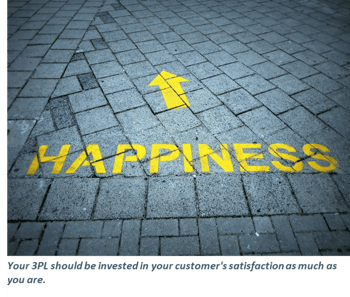 Have you taken the plunge yet and engaged with a 3PL to ramp-up your E-Commerce services? Did you consider it and are have not yet committed? Or have you not thought about it and are trying to do it all yourself? We'd love to hear more from you about your experience.
Are you a 3PL? We'd also love to hear from you about what you've seen this year in regards to new customers, new verticals you've seen or other patterns that have emerged in this unique and unprecedented environment.
Further reading: See "2020 State of Third Party Logistics Industry Report" by 3PL Central.