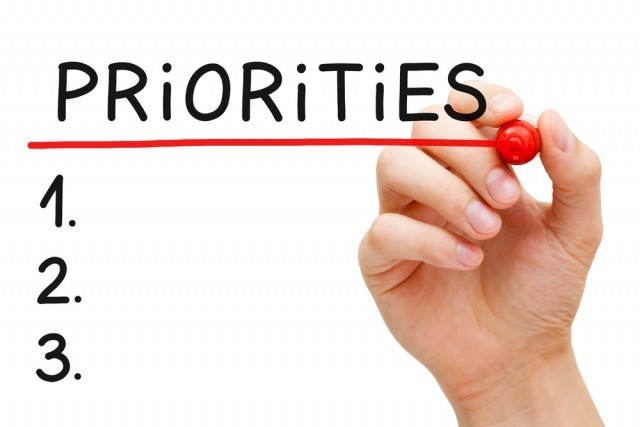 Whether you are in a manufacturing environment or a distribution center, there is a long list of technologies that may be on your wish list, ranging from "must-have ten years ago" to "nice to have someday". But when budgets become available for upgrades, getting everything you want isn't always a good idea. For example, bringing in a new software tool might be a good idea, but upgrading two or more of them that are linked together or through another system (like your ERP) could be a recipe for disaster. Troubleshooting and debugging may be plagued by the potential conflicts between two new systems instead of one.
A recent article in Smart Manufacturing (May 2018) illuminated some good ideas which we will highlight here along with our experience.
First: Know What's Going on In Your Business.
This may sound obvious, but it is extremely difficult to not only prioritize your investments, but to also justify them if you do not understand the metrics of how various processes work within your business. As Ken Koenemann, a consultant, notes in his May 2018 Smart Manufacturing article, "Many…fall short of their strategic goals, and…a lack of data usually isn't the issue." (see article here).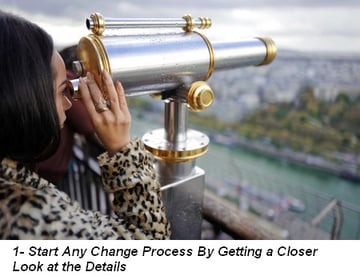 Data is now everywhere. Every device you have, the various systems you use and all the associated logs and data points you keep. The problem everyone has is creating actionable insights from it. Understanding what your key drivers are is critical to leveraging your data. Think of a "key driver" as a KPI that most if not all the others are reliant upon. For example, if you had a hot dog stand that also sold cold sodas and pretzels, setting up measurements on your various processes to understand where to invest should first focus on the hot dogs. Because with multiple convenient stores and vending machines nearby, the hot dogs are the reason your customers show up. It's perhaps an oversimplified example, but too many businesses have gigantic scorecards with 30-40 KPIs on them. While each is valuable on their own, knowing the 2-3 of those that matter most to your business is what really matters when planning investment.
A few things to focus on to develop confidence in your business insights:
Understand the big picture of your scope and what your long-term goals are.
Have a clear definition of the different processes in the facility and how they work.
Develop a clear set of KPIs (no more than 1-3 per process) that give you an understanding of process performance.
Collect data relevant to your KPIs so that performance can be measured by process.
Analyze your processes through both the data and gemba walks to understand why performance targets are missed or met.
Without this very basic level of business insight, you're not going to be able to make good choices for new technology investment.
How to Choose Your New Tools
If you finished the previous paragraph thinking "we don't have ANY of that data to work with" then your first acquisition might be to look at predictive solutions. This will give you some early insights using some basic high-level KPIs that you will need to develop with data already readily available. Do this by looking at each process separately. This lets you identify a better level of KPIs than some of the numbers that could come from looking at the whole facility.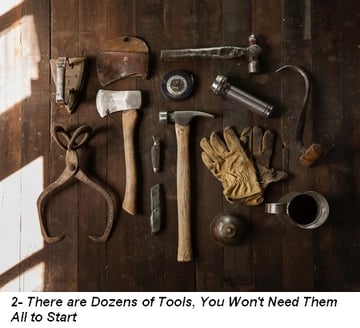 For example, if you are in a facility that on a typical day is shipping 5,000 packages, receiving the equivalent of two forty-foot containers, and housing about $100MM of inventory, none of those measurements will give you any real insight into where you need your next investment of technology to go.
But if you look at it on a process level, you can quickly learn a few new numbers with some manual observation and tracking.
5,000 shipments per day should lead to asking:
How many shipments are packed per hour?

How many pieces are picked per hour?
Receiving should lead to asking:
How long is a truck in the bay?

How long is "dock-to-stock" time?
What kind of error rates to you have?
Inventory value infers:
How quick does your inventory turn?

Space utilization
Other items you might find easy to estimate (where it applies) include return rate, scrap rate (or failure rate at Q&A), process "capacity" (what total percent of your station capacity in any single process is being used at peak time and average times), etc.
For those numbers not easily estimated from a short period of observation or manual tracking, a bit of crunching in a spread sheet can also bear fruit.
Start Where it Hurts the Most
What is your company's definition of "pain"?
Now that we have numbers to work with, this definition matters.
Is it about the cost?
Is it about customer satisfaction?
Is it about what management is sensitive about?
Whatever it is for your organization, start there and work you way out. For most operations that pick and ship large number of orders, picking tends to be the most labor-intensive, and therefore the costliest. So, you might want to do a walk-through in picking, or even take a partial shift yourself to understand first-hand how it works and see it as an outsider to question how its done and if it can be done better.
For example, if your team averages about 200 items picked per hour, what would it take to get them to 300, or 600? Ask that question and then ask the little questions that might point to a solution. For picking it could be:
Improved bin arrangements

A different pick cart
A different pick process
Improved labeling
Upgraded hardware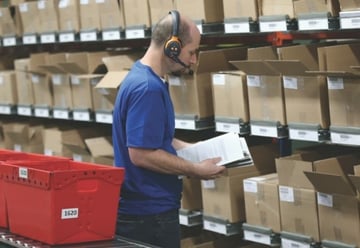 Or, an entirely new technology?
If you don't have a Warehouse Management System, then it may be time to prioritize this. If you DO have one, you might need to find an improvement, or find something else that might help you leapfrog to that higher productivity number. i.e. in many cases Voice Collection can be a leapfrog technology that reduces errors, improves speed, eliminates steps and some other hardware (like scanners).
Maybe picking costs the most, but perhaps your receiving dock is perpetually acting as a bottleneck for everyone else, and you are paying additional fees for the long turn times that hold up trucks waiting to dock. In this case, focus on receiving as it will have a domino effect on everyone else. Using the same approach, we reviewed with picking, identify all the variables in the process and decide what needs to be changed or upgraded.
There are Really Two Paths to Choose From
What it boils down to is there are generally two paths you can take:
Start from the ground up - Low-tech or process-only solutions can be something as simple as re-arranging the pieces you already have to work better or updating some of the pieces with new carts, scanners, label solutions, etc. Sometimes an outside consultant with a trained eye can be a better investment than spending big on overhauling your entire operation or even just implementing a new software system to plug into your existing operation.
Think bigger with technology – if your business is growing fast or is already doing high volumes and you find yourself struggling to manage with your existing space limitations and systems, then it may make sense to think bigger and look at a top down overhaul of not only how you do things, but how you measure them and act on the data. As noted earlier, if you don't have a Warehouse Management System (WMS), then it is time to implement one. For a manufacturer, consider a Computerized Maintenance Management System (CMMS) something that could help track work orders, generate accurate reports, and determine which assets require preventive maintenance.
Of course, there is nothing to stop you from looking at both paths at the same time. But even if you have an unlimited budget to do so, some prudence is required to avoid too much disruption to your operations and ensure you can troubleshoot implementation without too many variables to consider.