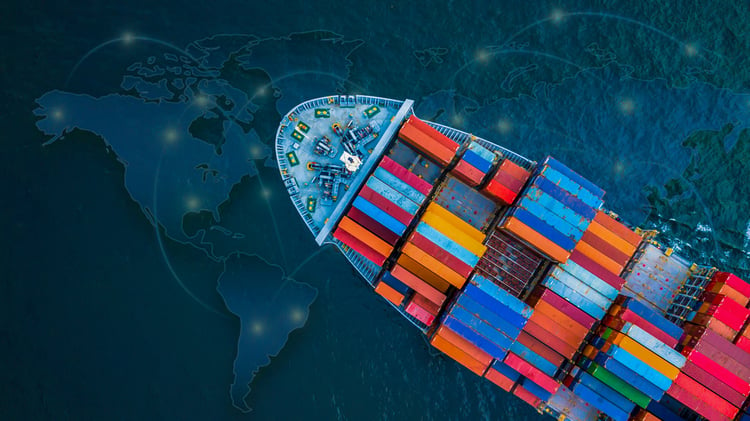 In recent years, the environmental impact of the supply chain has become an increasingly popular area of interest for businesses, regulators, scientists, and consumers. As climate change becomes a more significant concern, more companies are making commitments to switch to sustainable products.
While sustainability has become a vital goal for many businesses, it's become a tougher one to achieve in the face of ongoing supply chain challenges. Here's why organizations are making this a priority and how supply chain problems are impacting sustainability efforts.
Sustainability as a Priority in Today's Business Environment
Sustainability has become a growing concern for many businesses. One McKinsey report found that organizations choosing sustainable products and processes are able to create value and have higher growth rates. According to the Economist, sustainable companies can save money, avoid regulatory tangles, and improve their overall reputation. In fact, 85% of consumers are more likely to buy from sustainable companies, all other factors being equal.
However, sustainability isn't always an inside job. According to McKinsey, 90% of companies' impacts on the environment come from the supply chain. If a business can't get the materials it needs for more sustainable packaging, it can't keep its commitments.
How Supply Chain Problems Are Impacting Sustainability Efforts
The 2020s have been named the "Decade of Action" by the United Nations, which calls for "accelerating sustainable solutions to all the world's biggest challenges" by 2030. Global supply chains are in the middle of many of these challenges, and companies are making big promises.
If you look at the purpose, mission, or values statement on most corporate websites today, sustainability is often at the top of the list. A recent Oxford Economics survey revealed that 65% of companies had created clear purpose statements around sustainability. But only about half of these have many any discernable progress in improving sustainability. In some instances, the supply chain itself might be the culprit.
Availability of Recycled Materials
Multiple consumer packaged goods companies (CPGs) have committed to reducing their use of virgin plastic in packaging over the next several decades in favor of more sustainable options. Some examples include PepsiCo, Keurig Dr. Pepper, and Mondelez, all companies which want to switch to more recyclable packaging options with specific goals.
But meeting these commitments might prove challenging due to the supply and demand swings of these materials over the past several years. When the pandemic started in 2020, supplies of virgin plastics such as polypropylene were shifted to medical purposes like protective gear and face masks. And the factories that created the raw materials were suffering shortages.
Of course, this made reclaimed plastic even more attractive. But there were issues in this area as well. Labor shortages have disrupted recycling operations, causing price increases for these materials.
Coca-Cola announced earlier this year that it would begin using 100% rPET, a form of recycled plastic, for its bottles. But recycling rates for these materials have dropped, causing prices of the materials to increase. According to the Plastics Recycling Update, the national average price of post-consumer PET jars and beverage bottles rose 226% in a single year, with a cost of 39.22 cents in April of this year.
The challenges go beyond the availability of recycled plastics. Some CPGs have committed to using different types of recycled paper and cardboard in their packaging. These have also faced price increases as high as 44% over the past two years.
Sustainable Shipping Options
Packaging is only one pathway companies are targeting to meet sustainability goals. It turns out that a significant portion of waste lies in the transportation of goods from one point to another. Specifically, greenhouse gas emissions are released during the shipping process and through freight shipments across the oceans.
According to McKinsey, CPG companies alone will need to lower their greenhouse gas emissions by over 90% between 2015 and 2050 to adequately meet the goals of the Paris Agreement. As businesses seek to grow from a local to a global market, they must keep sustainable shipping options in mind, which is increasingly challenging.
Every business will need to address these issues individually. Leveraging technology to gain real-time insights and inject visibility into the supply chain can help businesses oversee the entire production and shipping process to ensure it is more sustainable. For example, many industries have started using RFID tags, sensors, and IoT technology to enable farm-to-table tracking. This not only helps reduce costs and improves safety, but it can also help companies choose more efficient and sustainable shipping options to meet organizational commitments.
Organizations are Still Committed to Sustainability
Even with the described challenges, businesses remain committed to supply chain sustainability. According to a recent "State of Supply Chain Sustainability" report by researchers at MIT, about 80% of respondents reported that the global pandemic did not slow their company's sustainability efforts. It turns out that the pandemic brought new scrutiny to the supply chain and has given companies the opportunity to make bold moves to improve processes that will make their systems more resilient and sustainable.
Despite the ongoing challenging businesses face, innovation will drive supply chain sustainability in the coming years. Organizations will find ways to engineer waste and pollution out of products and systems like the supply chain. They will also leverage technology and data to gain deeper visibility into their operations to find more ways to create sustainability.