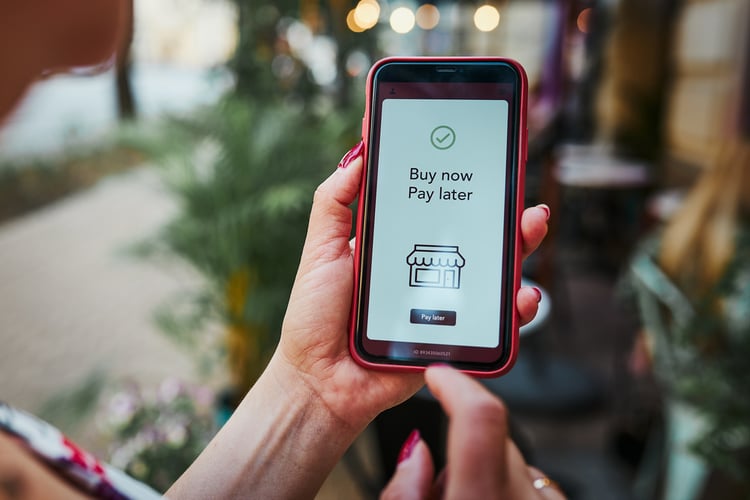 When it comes to running a thriving online business, there are a lot of moving parts to consider. While fulfillment might be low on the list, it should be one of your priorities because of how much it impacts the customer experience.
While customers give their loyalty to certain brands, businesses only build loyalty when they get the fundamentals right. Specifically, did your customer get the right product? Was it delivered on time? Was the shipment damaged?
The Importance of the Customer Experience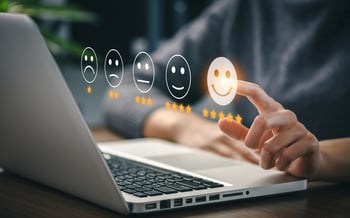 The customer experience, or CX, is essentially the impression your brand leaves on a customer based on their interactions with you across the customer journey. This is impacted by the various touchpoints you have with the customer, from their first contact with your brand through purchasing and any after-sales support needs.
The reason the customer experience is so essential is that it is often the thing that sets you apart from your competitors. Particularly with online sales, many businesses sell similar items online at competitive prices. The best way to differentiate your brand is by offering the most unique and positive customer experience possible.
When you're able to deliver on your promises and make the customer experience memorable, this gives your brand a competitive advantage. Consumers will likely come back to you for repeat purchases and even recommend you to others.
Understanding the Order Fulfillment Process
Your business probably invests a lot of time and resources in getting customers to land on the right website pages and click the "Buy" button to place online orders. But what about the order fulfillment process that takes place next? Part of successful order fulfillment involves a series of well-coordinated steps: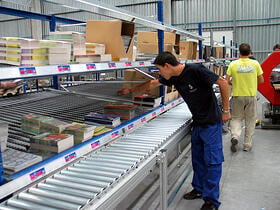 Order Processing

— The customer order is placed online and transmitted to the warehouse or distribution center for fulfillment.

Product Picking

— A worker or machine "picks" the product from the shelves and confirms it matches the customer's order.

Packaging

— The item is properly packaged for shipping.

Shipping

— The product leaves the warehouse for shipment to the customer.

Returns Management

— Based on the company's policy, returns are processed when items are damaged or the customer isn't satisfied.
Creating a Great Customer Experience Through Order Fulfillment
Physical stores have always had many opportunities to create memorable in-person customer experiences and build brand recognition. Today, nearly everyone shops online, so eCommerce sellers have to find ways to enhance the customer experience without having that physical space. They can do this by establishing a top-notch post-purchase experience.
The post-purchase experience relies heavily on the order fulfillment process. But it can also include things like service after the sale. But you're going to make the most profound impression on customers with what you do right after they complete their online purchases. Here is how you can create a winning customer experience through order fulfillment.
1. Make Online Ordering Simple
Step one in the order fulfillment process is helping your customer to purchase your products without any roadblocks. Your website should be simple to navigate and the checkout process easy to use. Since about half of all online shopping is done on mobile devices, make sure your site is mobile-friendly.
Also, avoid surprising your customers with hidden costs at checkout. More than half of abandoned shopping carts are due to shipping costs. So if you have some way to mitigate these costs, it can only improve the customer experience.
2. Confirm the Customer's Order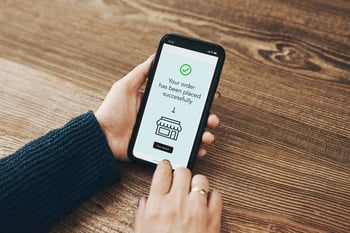 Customers don't want to feel as if their orders have disappeared into some void after they've given you their money. Immediately after receiving an order, make sure you have an automated system in place that sends the customer a message thanking them for their business and letting them know the next steps in the process. If they will receive a tracking number upon shipment, tell them this will be forthcoming.
3. Deliver a Fast Shipping Experience
Some major eCommerce retailers have spoiled consumers by offering next-day and same-day delivery. While consumers appreciate this, they understand that not every company can match this speed. But, few customers anymore are willing to wait weeks to receive a product.
What's most important is that you deliver on your promises. If you say you ship every order the same or next business day, make sure you do it. Take a look at your order fulfillment processes to see where you can improve and optimize them.
4. Improve Visibility and Accountability
One of the best ways your business can improve the customer experience is by increasing visibility and accountability. Even if a customer's package was delayed a day or so, the customer would be much more forgiving if they were able to track the progress of the order and see where or when the glitch happened.
You can improve the customer experience immensely by injecting visibility into the process. For example, many supply chain partners are now using RFID tags, which provide real-time tracking and data of products. You can provide this data to the customer, so they can follow the progress of order fulfillment and know when they can expect their delivery.
5. Consider Personalizing the Experience
Many eCommerce retailers are also upping their customer experience game by personalizing the fulfillment process. Most unpackaging experiences aren't that exciting. But, businesses can make them more memorable by customizing packaging by including personalized inserts thanking the customer for their business or offering recommendations based on prior purchase history.
6. Provide Excellent Returns Management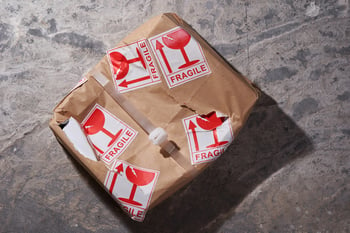 Because people can't hold and touch things they purchase online, and things can go wrong in the order fulfillment process, returns are incredibly common with eCommerce. How your business handles them will make a difference in the customer experience and your customer retention levels.
According to one survey, 92% of customers said they would buy from a seller again if the returns process were easy. To do this, make sure you have a clear returns policy on your website. Then, automate as much of it as possible, allowing customers to print out return shipping labels and track the progress of their returns using those RFID tags.
Sir Richard Branson said it perfectly — "The key is to set realistic customer expectations and then not just to meet them, but to exceed them — preferably in an unexpected and helpful way." Now that you understand how vital your order fulfillment process is to the customer experience and your overall results, you can implement the changes you need to optimize it.