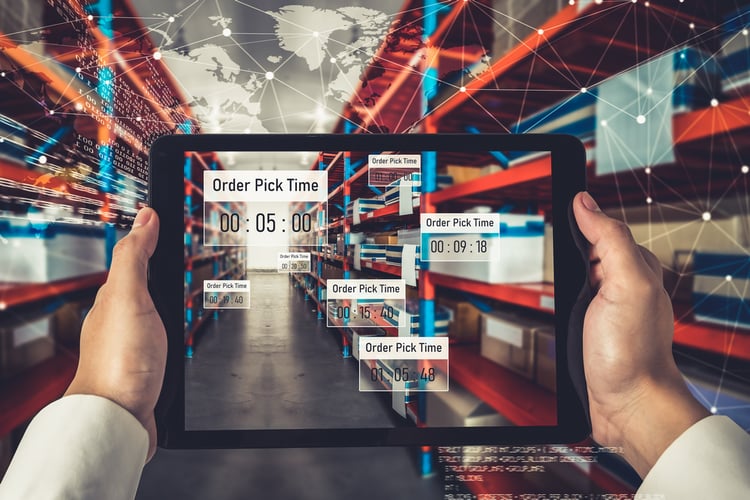 One doesn't have to look further than today's headlines to hear about how supply chain woes are impacting our global economy—not to mention the availability of the essential goods consumers rely on. As the Congressional Research Service explained:
"The COVID-19 pandemic has disrupted the production of many goods and services. Although those disruptions have waned since spring 2020, some continue to constrain production, exacerbating inflationary pressures."
Supply chain disruptions are impacting manufacturers and distributors across industries and sectors, creating backlogs and sending costs skyrocketing. What's more, businesses are feeling the weight of these uncertainties, unsure of how to proceed. Publications like Bloomberg explain that after the stresses of 2020, 2021, and early 2022, supply chains are "inching back to normal," but manufacturers and distributors alike have seen firsthand how important visibility is, and understand the need to take notable steps toward supply chain visibility.
Businesses are discovering the importance of the combination of visibility and data, and how essential the two are for planning for the future, relationship management, and responding to instances of crisis. Big data can help overcome these serious supply chain issues. Here's what you need to know about how organizations are increasing the visibility of their entire supply chain through the use of real-time data.
The Importance of Visibility
Data and business visibility are the core of any successful supply chain. It's what ensures businesses have full transparency of their operations, which allows them to offer better customer service and build a strong reputation.
Supply chains are composed of many different departments that work together in harmony to be effective. Having full visibility of each of these departments, which are often contracted by different entities, requires businesses to combine multiple data streams to understand trends, predict demand to scale production up or down, and forecast potential delays.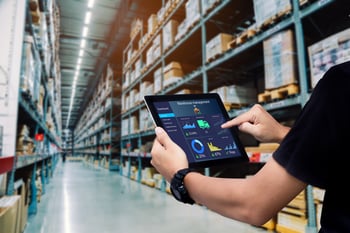 Having access to real-time data and analytics across these contractors can provide actionable insights regarding trends, demand, and delays—that's why visibility is so important.
Think of retail chains. These companies must track every component of their supply chain from manufacturing to storage to eCommerce sales to shipment, and it all must be precisely coordinated to meet demand without excess waste. In this instance, if there is a lag in the manufacturing segment because of issues with staffing or materials, retailers can use real-time data to distribute resources to maximize profits, limit delays, and protect their bottom line.
Having a command of the visibility of your supply chain improves collaboration and can transform your processes so you're always prepared for the unexpected.
Data, Supply Chain Visibility, and the Growth of eCommerce
Online sales have been on the rise for years, but this was only exacerbated by the COVID-19 pandemic. Freight Waves reported that online sales are expected to exceed $1 trillion by the end of 2022, growing by a 17 percent increase year-over-year.
Even though inflation and demand are impacting sales, the increase in eCommerce sales remains strong. Shippers, manufacturers, and retailers must have the infrastructure to keep up with demand, which means adjusting their supply chain and logistics and fueling these processes with real-time data.
Increased eCommerce orders paired with inventory shortages and supply chain issues mean retailers must be smarter than ever about how they allocate resources. During the peak of the COVID-19 pandemic supply chain issues, shippers learned all too quickly how essential it is to have the right technologies that provide end-to-end visibility to make these adjustments as quickly as availability and demand shift.
This means having digital capabilities to make data-driven decisions in real time. In this way, data can help retailers, shippers, and manufacturers understand how to best invest in their operations, deploy fleets, and maintain a strong reputation.
Freight Waves shared that:
"Businesses will need to focus on elements of their supply chain including storage and stock availability, alternative fulfillment options, adaptive scaling, flexible footprints and consumer responsiveness. Having a full and accurate vision of where your supply chain stands on each front empowers your organization to rapidly keep up with demand – and more importantly, to adapt."
Data is, essentially, about the capacity to adapt. The more information you have, the more your company can meet and conquer rising challenges.
Newcastle Systems: Your Supply Chain Resiliency Partner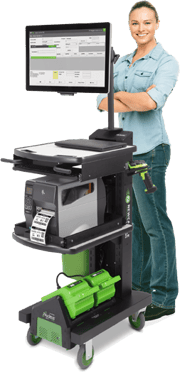 At Newcastle Systems, we believe that data is all about creating resilient operations that can adjust to a changing world. That means having the tools at your fingertips to make data a seamless part of your daily operations.
Newcastle System's carts equip you with the technology your business needs to ensure data is always available in real time, so there's never a moment of delay in your processes. From shipping and receiving to every moment in between, our carts put technology in front of you no matter where you are.

Ready to learn more about how we can help you incorporate technology into your supply chain? Connect with our team today!