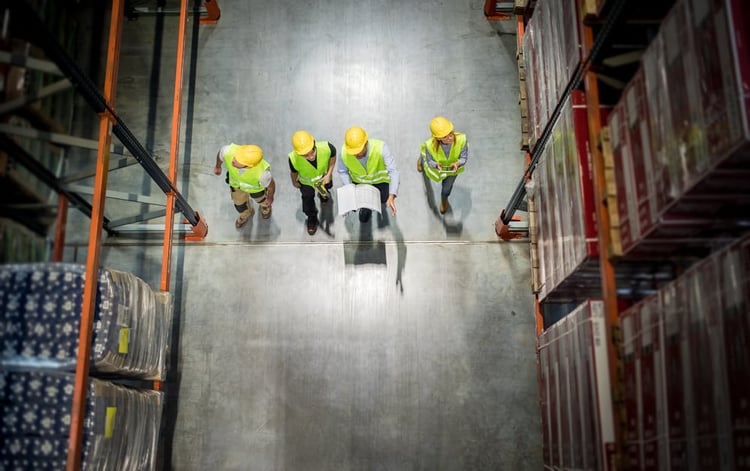 Warehousing and logistics offer a wide range of career options. If you'd like to build a career in this sector, you may even have the choice of working in a variety of industries, such as eCommerce, manufacturing, agriculture, or the military. Whether you have recently earned a degree or would like to find a career that doesn't require formal education, here are some of the top careers in shipping and receiving and what you can expect.
Logistics is Big Business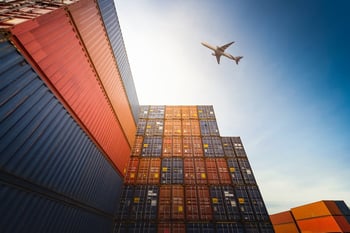 The eCommerce industry produced a nearly 20% increase in online sales in 2020 thanks to the COVID-19 pandemic. As more people were forced to remain at home, they discovered the convenience and joy of shopping for just about everything online. But this boost in demand also drove a greater need for more and better logistics services.
This logistics industry plays a significant role in our economy. According to the U.S. Department of Transportation, the U.S. transportation system moves about 55.2 million tons of freight daily within its borders. Those products are currently valued at roughly $54 billion — each day. The tonnage being moved will increase by about 1.4% annually between 2022 and 2050. And a majority of those goods are being moved by truck. Someone must plan and execute these movements, including loading and unloading shipments.
Top Careers in Shipping and Receiving
If you're looking for a career in shipping and receiving, here are a few of the most popular options, including the median salaries as reported by Indeed.com:
1. Shipping and Receiving Clerks
What they do: Shipping and receiving clerks will verify and record incoming materials and merchandise or materials leaving a warehouse or distribution center. Duties may also include preparing items for shipment.
What they earn: $36,000/yr
2. Inventory Specialists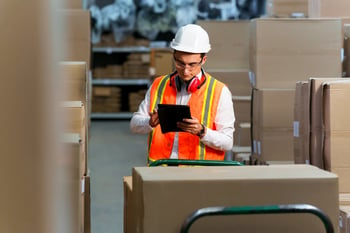 What they do: This professional ensures that their company's shipment arrives at the desired destination on time and in perfect condition. They oversee the ordering, storing, receiving, and distributing activities of a warehouse or other organization, including preventing losses and stockouts.
What they earn: $30,500/yr
3. Stocker and Order Fillers
What they do: This job involves receiving, storing, and issuing materials, merchandise, equipment, and other items from a warehouse or stockroom to fill racks, shelves, or customer orders. They may mark prices on products or operate equipment to fill orders.
What they earn: $30,000/yr
4. Freight Loaders and Unloaders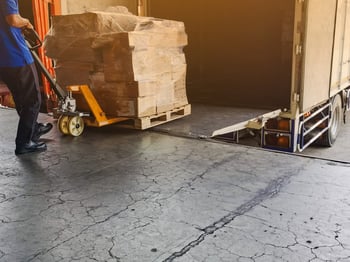 What they do: These professionals often work in warehouses and distribution centers, where they receive incoming goods or prepare outgoing goods for shipment. They load and unload shipping containers, trailers, and trucks. When a shipment departs or arrives at the warehouse, they check route schedules and confirm order accuracy.
What they earn: $30,400/yr
5. Dispatcher
What they do: Work with shipping companies, truck drivers, and other supply chain partners, dispatchers coordinate the movement of goods throughout the supply chain. These professionals often use a transportation management system (TMS) and may be required to manage and monitor inventory levels.
What they earn: $44,000/yr
6. Truck Driver
What they do: Truck drivers are responsible for picking up and delivering goods on time to various destinations. Their duties also include verifying loads, loading and unloading vehicles, completing paperwork, and doing required vehicle maintenance.
What they earn: $48,300/yr
Employment Projections in the Logistics Field
Working in warehousing and logistics allows individuals to participate in a field where they are responsible for ensuring the efficient operation of the supply chain or a small part of it. Depending on the type of job, there may be positive wage growth and room for advancement.
According to the Bureau of Labor Statistics, there will be a 5% overall growth rate in jobs in the logistics and supply chain management field between 2018 and 2028. However, careers in shipping and receiving are projected to decline by 2% over the same period. This is largely thanks to various automation solutions. That doesn't mean the jobs will disappear entirely, though.
What Training and Education is Required?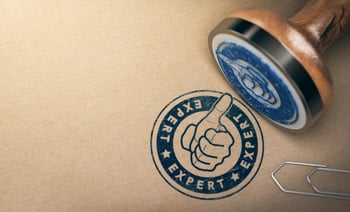 There is a low barrier to entry to most shipping and receiving occupations. According to CollegeRaptor, 82% of workers in this field do not hold a college degree. A majority (44%) have a high school diploma or equivalent. Most of the training necessary for work in shipping and receiving or any logistics position will happen on the job. Some workers may have the opportunity to seek certifications related to their position. These might include:
Occupational Safety and Health Administration (OSHA) Certification

Forklift Certification

Certified in Production and Inventory Management

Certified Professional in Distribution and Warehousing
Skills and Qualities Top Candidates Should Possess
Candidates for shipping and receiving positions should have a combination of technical, practical, and interpersonal skills to perform their work effectively. Some of the skills and qualities top candidates should possess include:
Communication

— Shippers and receivers use verbal and written communication skills to deliver essential information to their drivers, colleagues, and managers.

Teamwork

— Workers work closely together to achieve business objectives and deliver a positive customer experience.

Computer Literacy

— Many businesses use technology solutions like a warehouse management system (WMS) and automation tools to reduce workloads and improve efficiency.

Organization

— Workers must be able to maintain an orderly warehouse to ensure productivity and a safe work environment.
Careers in warehousing, logistics, and supply chain management have a positive outlook overall. However, workers who decided to go into shipping and receiving will need to remain flexible in terms of integrating with technology.
Many businesses are implementing technology solutions to improve efficiency and address worker shortages. Few businesses will be able to entirely replace human workers, however. Those who are most adaptable to these evolving conditions will experience the greatest success.