Though the Cinetic Landis Corporation has been doing business since 1897, there were still opportunities to improve productivity in operations. More specifically, there was a bottleneck in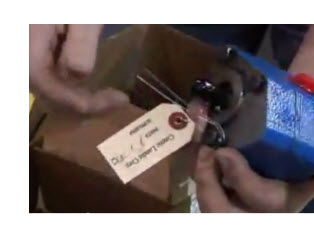 the receiving department. As components used in the manufacturing of the boring and grinding machines are received, they are individually identified, inspected, marked and tracked at the time of receipt.
Since the receiving process was so labor intensive, any variables or changes put the production schedule at risk.
To make things more difficult, the operation was moving to a new smaller facility with much less room for staging inbound components.
Cinetic Landis Corp. brought in the pros fro Avalon Integration to help with a solution and eliminate the bottleneck.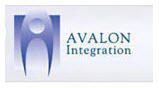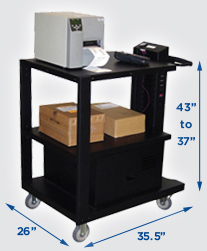 Avalon proposed a three prong solution:

Eliminate Steps - Instead of a stand alone workstation with a fixed PC, they replaced it with a rugged PC on a movable cart with a power pack manufactured by Newcastle Systems. This allowed the user to stay flexible and bring the work to the cart or bring the cart to the work.

Eliminate Keystrokes. - They replaced the standard receipt screen with an enhanced version from SAP. This dramatically reduced the data entry steps required.

Eliminate Pencils. - Since there was a portable power pack, a Zebra S4M thermal transfer printer was used right on the movable cart. Utilizing special removal labels that would be easy to remove in the process saved more time.
These steps were implemented in less than 30 days with outstanding results. By using the new technology and changing the processes, they were able to reduce labor used in the receiving process by 60%.
Here is the success story:
As you can see in the video, Newcastle Systems' cart was at the center of the productivity improvement. It provided the means to save steps AND power the equipment while on the move.
This is only one among many success stories Newcastle Systems' carts have been a part of. You can read more case studies here.
Here is the complete checklist for upgrading your stand up workstation to a mobile solution with power: