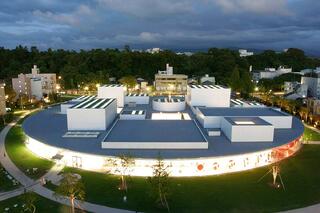 One of the easiest and most practical ways to transform an antiquated, static workplace with stationary power sources and lots of entangled cabling into a 21st century, highly-productive, wireless mobile one is to embrace the use of industrial computer workstations throughout. No matter how unique or diverse the particular industry, industrial computer workstations offer many benefits; here are the top seven bosses need to know:
Industrial Computer Workstations Increase Employee Safety
With the removal of seemingly-endless cables and cords throughout a workspace, a mobile industrial computer workstation enables the operator to move safely and easily throughout the day. By eliminating both the onset of physical fatigue caused by all those extra footsteps previously taken prior to implementing a workstation, there is a reduction in falls and accidents that commonly occur as employees constantly walk through large warehouses or industrial workspaces.
Industrial Computer Workstations Come with an Impressive Warranty
By choosing to invest in an industrial computer workstation that will ultimately save time, space, and money while increasing productivity and profitability, it's important to know that the top-of-the-line equipment comes with a warranty. Among other features, the warranty on an mobile computer workstation from an established, world-class provider includes coverage on all metal components against defect in both material and workmanship for 5 years from date of purchase, a 1-year warranty on electronic components, and a 6-month warranty on batteries (if managed properly).
Industrial Computer Workstations Are Easily Integrated
There's no need to make any majors changes to any software, processes, or infrastructure when implementing an industrial computer workstation. In fact, each can be custom configured to deliver the exact and precise results for the particular environment.
Industrial Computer Workstations Enhance Employee Morale
When a business owner, executive, or boss chooses to invest in state-of-the-art tools and top-of-the-line materials for his employees, it demonstrates that he appreciates and cares about his employees, including their safety, the quality of work they produce, and their morale. With mobile computer workstations, employees can work more efficiently, carefully, and precisely. It's easier for them to take pride in their work when the tools they are given to complete that work are the very best of the best. Creating an atmosphere at work where there is a high employee morale develops camaraderie among the workforce, reduces employee turnover rate, and saves time and money by not having to hire and train new employees to replace dissatisfied ones.
Industrial Computer Workstations Create an Immediate ROI
Almost immediately a return on investment is actualized by using these workstations. In fact, by accessing an industrial computer workstation provider's calculation system, it's possible to estimate how much money can be saved by implementing the workstations and thus reducing the walking back and forth to a static computer or a high-volume printer.
Industrial Computer Workstations Increase Work Productivity
With an industrial computer workstation, mostly everything a worker needs to complete or process a project is literally at his fingertips. Transforming a vast warehouse space that previously required workers to walk thousands of footsteps throughout the day into a highly-efficient, well-organized space with industrial computer workstations eliminates the time wasted walking around and increases the amount of work accomplished by each employee during a shift. Further, with a mobile computer workstation, an employee can save time, reduce steps, and increase productivity by the convenience of taking his workstation with him – whether that be to a warehouse's receiving dock, a packing station, inventory aisles, or even the retail shop floor.
Industrial Computer Workstations Provide Diverse Solutions
Easily movable and taking up just a little room by having such a small footprint on the actual work space, mobile computer workstations can be conveniently and safely maneuvered almost anywhere in a company. To solve the once-universal problem of downtime due to the need to recharge equipment during a shift, industrial computer workstations enable the user not only to power an array of computers, scanners, scales, and printers simultaneously, but also to do so without stopping to recharge each one. For the common challenge of addressing the different physical needs of different workers, mobile computer workstations are adjustable and ergonomically designed; as a result, their unique slotted mast enables each operator to adjust its components so that they can be conveniently accessed – whether the worker is 4'2 or 6'4. Finally, to solve the problem of what to do if additional accessories are needed once the workstation has been configured and mobilized in the work space, the modular design of convenient computer workstations enable keyboard trays and other accessories to be easily integrated.
The time, money, stress, frustration, and energy saved by implementing industrial computer workstations, combined with the increase in team morale, employee loyalty, and quality productivity easily affirm for every boss that investing back in the company and its workers ensures exceptional results.
Not sure what type mobile computer carts or printer cart workstation your business needs?
Use our interactive quick-reference chart to explore options most commonly used in your industry:
| | | | | |
| --- | --- | --- | --- | --- |
| INDUSTRY: | Compact | Mid-Size | Heavy- Duty | Clean |
| Healthcare | | | | |
| Education | | | | |
| Retail | | | | |
| Warehouse | | | | |
| Manufacturing | | | | |
| PRODUCTS: | | | | |