The mobile laptop cart with an integrated power pack offers a number of customizable options and a wide array of benefits that can significantly improve product delivery in your warehouse facility. Forget about clumsy extension cords, the location of power outlets, and other restrictions and give your warehouse the power to move.
There are a number of reasons to consider purchasing a self-powered mobile laptop cart. To begin with, the mobile laptop cart is mounted on six inch wheels that offer ease of mobility, a small turning radius to allow for placement in tight spots, and a brake for added stability. The fixed bottom shelf houses a specially designed power pack that provides hours of portable electricity for all of your components. Your new workstation can be equipped with an adjustable middle shelf that has a 100 lb capacity for extra storage, and the top shelf, which is also adjustable, can hold up to 200 lbs.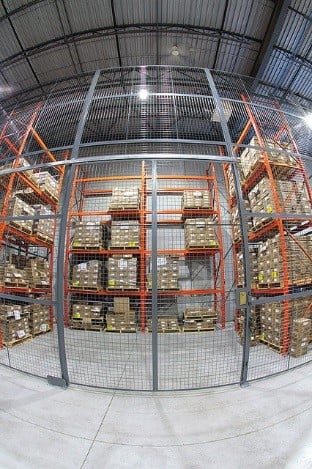 Here are a few significant benefits in a warehouse facility can have:
Employees will be enabled to become much more efficient since everything they need will be right at their fingertips.

Distractions will be reduced as well, since employees will no longer be required to leave the area in search of equipment.

You can enjoy the freedom and convenience of using your mobile laptop cart without costly delays due to the planning and implementation that is often involved with more traditional workstations. In many cases, your mobile workstation can be delivered and set up within a day.

Employees will enjoy the convenience that a mobile laptop cart can provide, since they will be able to access real-time information throughout the facility.
Newcastle Systems offers a variety of accessories for your mobile laptop cart, so that you may customize it to fit your specific needs. These accessories can be installed on your mobile workstation in a matter of seconds, so that you can enjoy the benefits almost immediately.
Optional CPU tray

Adjustable laptop holder

Adjustable scanner holder

Bubble wrap holder

Binder holder

A variety of drawers and slide out shelves

Tool holders
Mobile laptop carts come in a variety of sizes and designs as well, to ensure you get the most out of your product.
Give your warehouse facility the power to move by contacting Newcastle Systems about the best options for mobilizing your workplace today.
Click here to configure your own workstation: