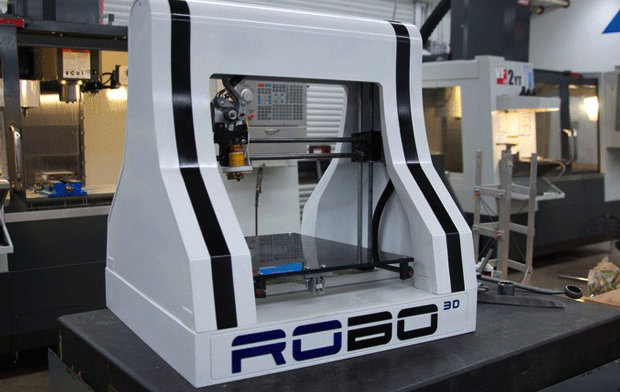 Today's businesses face unprecedented challenges. In addition to meeting the rising demands of consumers, the specialized requirements of complex products, and a lingering public health crisis, there are ongoing strains placed on the supply chain. To respond to these challenges, companies are looking for ways to leverage various solutions along the supply chain to drive automation, collect data, reduce costs, and create efficiencies.
The supply chain's primary function is to take materials and products from creation to delivery. But not every supply chain operates the same or efficiently. Throughout the process, your supply chain offers opportunities to improve efficiency, achieve innovation, maximize savings, boost profits, and elevate the customer experience.
Today, a company's supply chain can account for a significant share of its total spend. Because it impacts just about every department, gaining a competitive advantage in the supply chain can be the single factor that drives business results.
Supply chains are complex ecosystems with a lot of interdependencies. But that also means there are plenty of opportunities for innovation and improvement. Here are just five supply chain tools your business can leverage that are likely to deliver a competitive advantage.
1. The Internet of Things (IoT)
With more than 26% annual growth in IoT spending projected beyond 2021, there is plenty of opportunity for sensored and connected "things" — such as warehouse stations, shipping containers, and finished goods — to communicate data and deliver insights that will transform traditional supply chain efforts.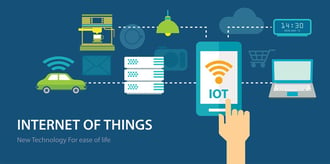 The opportunities to leverage the Internet of Things to gain a competitive advantage continue to grow. For example, transportation companies and manufacturers are likely to implement IoT solutions to manage both production and freight assets.
The ability to monitor items throughout the logistics process helps eliminate lost and delayed shipments as well as misplaced inventory, reducing revenue losses and associated risks. For example, connected devices can allow logistics companies to track weather conditions, traffic conditions, location, and environmental conditions in refrigerated compartments to re-route shipments when necessary or dispatch maintenance to prevent product spoilage.
Combined with AI, the cloud, mobile warehouse solutions, and a warehouse management system (WMS), IoT devices can be powerful supply chain tools.
2. Blockchain
Blockchain will probably always be associated and confused with cryptocurrencies. But the distributed technology is something that can bring improved transparency and visibility to the supply chain.
The concept of supply chain transparency was virtually unknown just a few decades ago. But, it's become a new buzz term now that companies and entire industries are suffering under the weight of supply chain bottlenecks and other issues related to pressure from consumers and regulators.
One study found that consumers are willing to pay up to 10% more for products from companies that provide greater supply chain transparency. But most supply chains weren't designed with visibility in mind. Fortunately, blockchain can help solve this issue.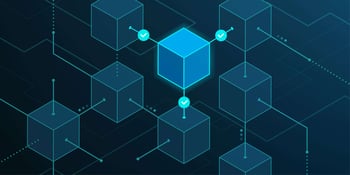 Blockchain creates an unchangeable record of transactions, establishing a clear audit trail in the supply chain. This is much more effective than traditional forms of record-keeping like spreadsheets or email.
Some companies, like Walmart, are already running pilot projects to test using blockchain to track products from suppliers to shelves. One of the biggest hurdles facing blockchain initiatives is that they need to be implemented at every level of the supply chain to be most effective.
3. 3D Printing
3D printing has a variety of uses in the modern supply chain, offering companies that embrace the solution a competitive advantage. Thanks to better affordability of the technology and the expanded use of materials, supply chain participants can make products closer to "home" and decentralize production.
Manufacturing products closer to where there is demand allows businesses to reduce transportation and logistics costs and get products into the hands of consumers faster, all competitive advantages. Also, 3D printing allows for the personalization of products, something consumers increasingly value for a better experience.
Another advantage that 3D printing adds to the supply chain is the ability to keep things moving without interruption. When machinery breaks down or needs maintenance, companies are currently facing delays waiting for parts. Instead, they can "produce" those parts in-house and experience little or no downtime.
4. Artificial Intelligence
If you're not harnessing the vast amount of data and insights produced by your supply chain, you probably don't have the competitive advantage you want. By taking advantage of artificial intelligence (AI), machine learning, and predictive analytics, your business can proactively manage its inventory, speed up delivery times, automate warehouse operations, and optimize other areas of its logistics.
In a 2019 McKinsey Global Survey on artificial intelligence adoption, 63% of respondents claim that adopting AI in their business units resulted in revenue increases. In supply chain management alone, 61% experienced cost reductions, and 13% experienced revenue increases of over 10%.
One of the biggest problems with the supply chain in the past was a lack of data. Now, there is simply too much data available. AI helps businesses parse through the massive amount of data to make it meaningful.
In addition to AI, predictive analytics can help companies optimize operations and reduce costs. According to Deloitte's Supply Chain Digital and Analytics Survey, among companies investing in this technology, 81% are doing so to reduce costs and 60% to improve the customer experience.
5. Robotics and Automation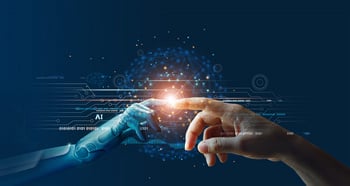 Although the use of robotics and automation in the supply chain isn't new, these technology solutions are becoming more sophisticated through the application of IoT, AI, and a variety of mobile options.
As robotics and automation solutions push logistics operations to higher levels of efficiency, machines are assigned to complete many manual and repetitive tasks now accomplished by humans, from picking and packing orders to loading and unloading shipments.
IDC reports that, by 2023, 65% of warehouse activities will use robotics and automation solutions, significantly reducing work order processing and eliminating other inefficiencies in the supply chain. If your business wants to remain competitive, it should explore various automation solutions such as RFID tags, mobile carts, automated picking, and transport robots.
New technologies are leading to innovation in the supply chain. These developments will be drivers for change and growth for any company wishing to remain competitive, making it an ideal time to revisit your current supply chain strategy.